Change of scenery does a dog with bad habits a world of good
Fresh start helps an eight-year-old dog with a high prey drive get adopted.
By Tracy Blowers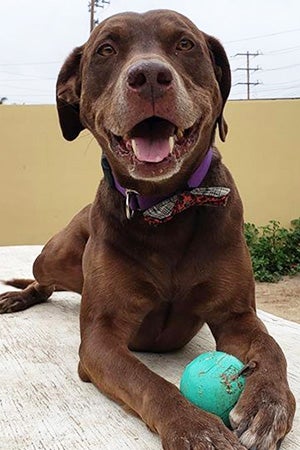 You know how a change of scenery gives you a fresh perspective? Well, it turns out, that is exactly what a playful eight-year-old dog named Jarvis needed. Jarvis is a very good boy 99% of the time, but it's the last one percent that got him into trouble at Best Friends Animal Sanctuary. But nobody is perfect, right? He was adopted from the Sanctuary more than once, only to be returned each time ― that is, until he got a brand new start at Best Friends in Los Angeles.
[Veterinarian is a senior dog's prescription for the good life]
Jarvis first came to Best Friends 2016. Staff and volunteers alike loved his tail-wagging greetings and the way he leaned into them, wanting to be petted. Jarvis just needed someone to help him work through some tricky behaviors.
Jarvis has strong hunting skills and sometimes gets a little too wrapped up in the chase for birds and small critters. He can also scale tall fences like nobody's business and proudly shows off his dexterity. When other dogs bark, Jarvis is sure they are saying not-so-nice things to him and he responds accordingly. These were the behavior issues that his previous adopters struggled with and that each time led to his eventual return.
What he needed, the team at the Sanctuary decided, was a fresh start. And what better place to start anew than the city of angels?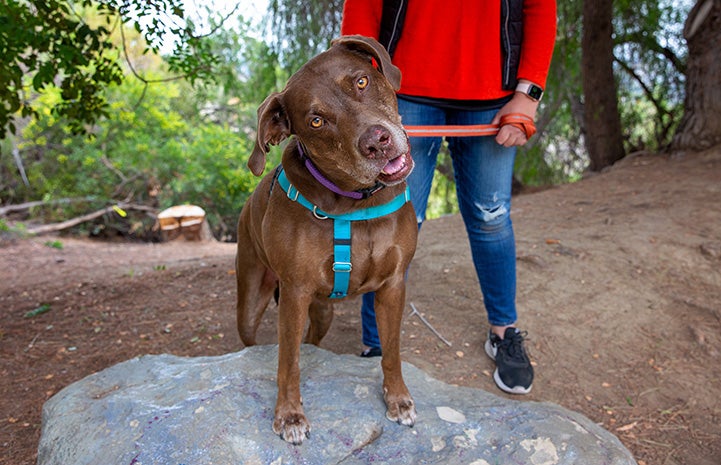 The support of new friends makes all the difference
Jarvis adjusted quickly to his new home with the help of new friends. He met Amanda Yocom, a Best Friends pet behavior specialist in Los Angeles. Just like at the Sanctuary, it didn't take long for everyone to fall in love with him. "He is extremely affectionate with people. He could lean on you all day for petting," says Amanda.
[Beautiful Lab, terrible manners]
As Jarvis settled in, he enjoyed some of his favorite activities with his new friends, including car rides, hikes, training, agility and nose work. And during playtime, this fun-loving boy seemed to enjoy all the toys, especially the ropes.
During these activities, it was clear that Jarvis was extremely food-motivated. He would show off his skills every time he suspected someone had a treat to share. He even would present a perfect sit as he stared softly into people's eyes. "Speaking of eyes, one thing that stood out about Jarvis was that he has very captivating eyes and a beautiful coat color to match," says Amanda.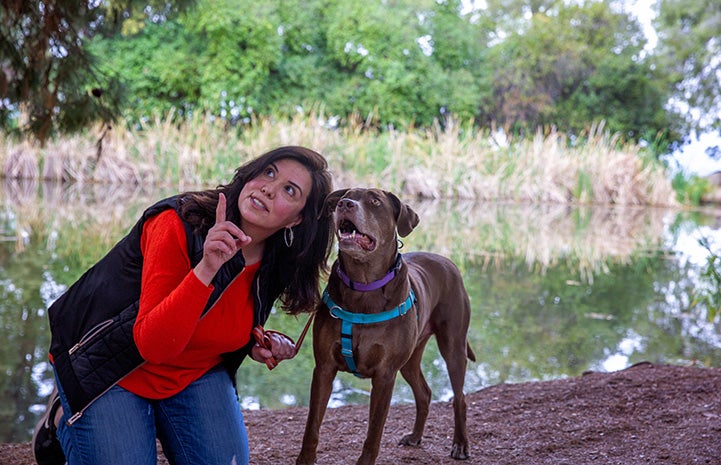 Experienced dog foster teaches an old dog new tricks
The team decided to place Jarvis with Trish Escobedo, an experienced dog foster volunteer who spent a lot of time ― with help from the Best Friends team ― working through his tricky behaviors. They were able to use his tendency to be highly motivated by food during his training. Now when he gets distracted by squirrels and cats, he is ever so obedient if he knows he will get a treat.
Trish saw all the good in Jarvis and realized that he was 100% the dog for her, so he became her foster win. She adopted him and the two are loving life together.
"While I was nervous due to his history of being an escape artist, he won me over with his loyalty, goofiness and cuddliness," says Trish. "His good traits outweigh the bad ones, and he wants nothing more than to please. In a word, Jarvis is LOVE, and I'm happy we chose each other to be on this journey."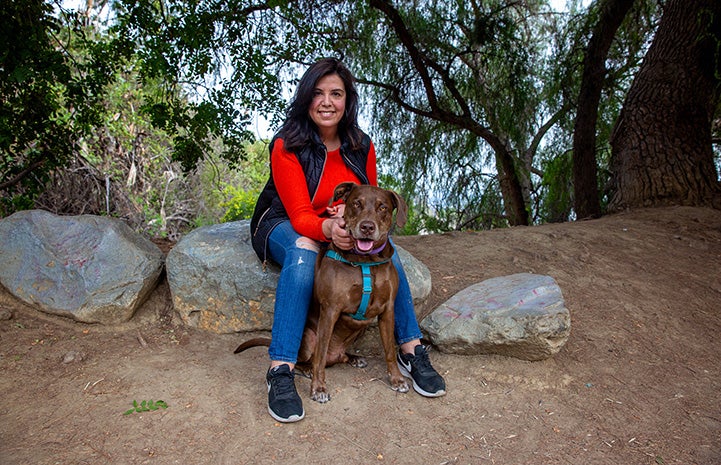 Give a dog a change of scenery
Adopt a dog from your local shelter and give a pet a new lease on life.
Read more
97 kittens, an RV, and one lifesaving mission
Shy kitty finds her happy place in a new home
Photos by Lori Fusaro and Best Friends staff