Cracking down on puppy mills
Best Friends makes progress in shutting down puppy mills by supporting legislation that stops pet stores from selling puppies sourced from mills.
By Denise LeBeau
Thanks to successful, proactive legislation, Best Friends' puppy mill initiatives helped more animals than ever before this year. The future is looking a whole lot brighter for dogs because of new local ordinances to stop puppy mill dog sales in pet stores, statewide regulation of dog breeders, and other key changes during the year.
Puppy mill and pet store connection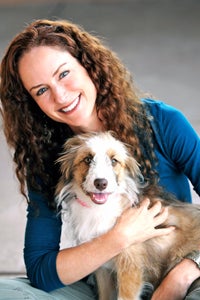 Laws that ban the sale of dogs in pet stores prevent retail establishments from selling puppies obtained from large-scale breeding facilities (puppy mills). They also encourage stores to feature pets from local rescue organizations and shelters. Such progressive legislation illuminates the puppy mill-pet store connection and, with many communities embracing these retail pet sale bans, the demand for puppy mill dogs is on the decline.
Elizabeth Oreck, national manager of Best Friends' puppy mill initiatives says, "I'm incredibly proud that we were able to help enact many of the 28 local ordinances​ passed in 2014 that prohibit pet stores from selling dogs and cats unless they are obtained from shelters or rescue groups."
Many communities support the growing trend of featuring rescued animals at retail outlets rather than puppy mill-supplied animals — especially large cities around the country that have voted in pet sale bans. In California, for example, Best Friends volunteers have for a number of years set up information tables near pet stores where puppy mill dogs are still sold.  Their presence has had a significant impact. "I'm so proud of our volunteers, who, for years, have been peacefully and tirelessly educating Southern California mall customers about the connection between puppy mills and pet store," says Elizabeth. "Their dedication to raising awareness and advocating for dogs in mills is so inspiring, and their efforts are helping move us toward becoming a more compassionate nation."
In the past year, the opposition has also been at work, but with less success. "There have been lawsuits filed against a few communities that have enacted ordinances banning pet store sales of dogs, although several of those suits have already been dismissed," says Elizabeth. "It's a common tactic used by those who profit from the cruelty of puppy mills, but it has no real legal merit."
In 2014, Best Friends also helped thwart an amendment to the Farm Bill, which would have repealed a lot of the progress already made to protect dogs in mills. One lawmaker tried to loosen (or reduce) the protections for animals in breeding facilities (including puppy mills), which would have undone many pro-animal provisions passed at the state level. Best Friends also supported statewide legislation to help dogs trapped in puppy mills in New York, Virginia and Minnesota. "The three state bills we helped enact will regulate pet dealers and commercial breeding and are important steps toward a day without puppy mills," says Elizabeth.
A bright future for dogs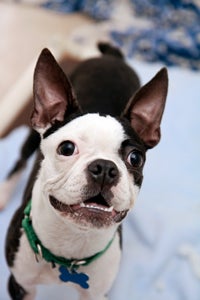 "Puppy mill sales are down, adoption is more popular than ever, and more shelter animals are finding their forever homes," says Elizabeth. "I believe we are seeing the light at the end of the tunnel in the fight against puppy mills, but we will only get there when we stop supporting puppy mills through our consumer decisions and, rather, start making adoption our first and final choice."
To that end Best Friends produced a video that illustrates the puppy mill issue in an easy-to-understand way, in order to reach folks who may not know the  cruelty behind that cute puppy in the pet store window.
"The future of puppy mills is in all of our hands and, together, we can end this problem once and for all." says Elizabeth. "We can Save Them All."
Get involved to help animals
Be a part of the magic by becoming a Best Friends member.
Learn more about the puppy mill initiatives.
Photos by Best Friends staff