Cutie-pants pug alert
Salvador Dogi was adopted lickety-split after he arrived at Best Friends Animal Sanctuary, but not before we got photos of his over-the-top cuteness
By Sarah Thornton
Editor's note: We know the world is a scary place right now. If you're looking for information on pets and coronavirus, you can find that here. If you're looking for a break from serious news, we hope this brightens your day!
He doesn't paint melting clocks, but Salvador Dogi is a master artist when it comes to melting hearts. With his big brown eyes, short little legs, curly tail and lovable personality, he was an instant hit when he landed at Best Friends Animal Sanctuary. He was adopted in no time, but he made the most out of his stay here, charming everyone he met.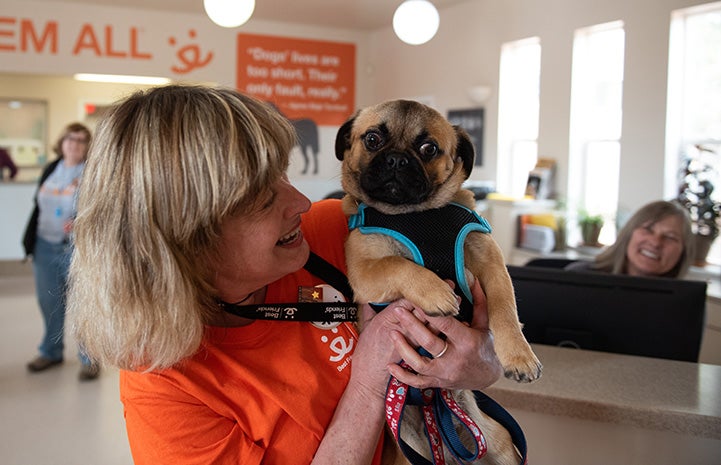 At first, Salvador Dogi was a little overwhelmed by all the attention. New people made him shy, but the extra socialization helped this one come out of his shell.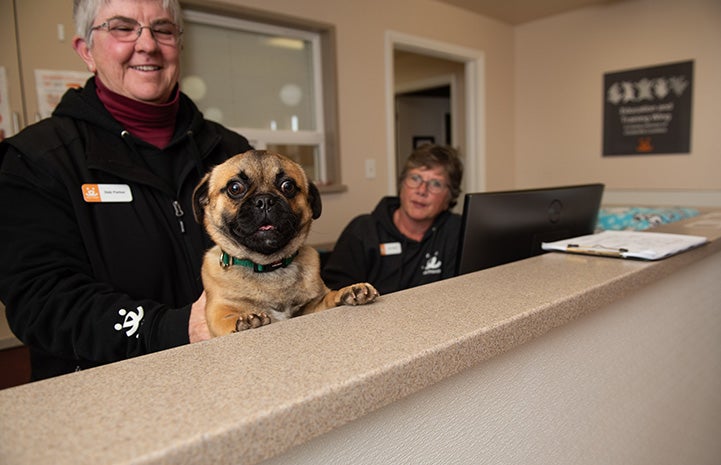 Sure enough, Salvador overcame his "wallflower artiste" personality and in no time was greeting people at Dogtown.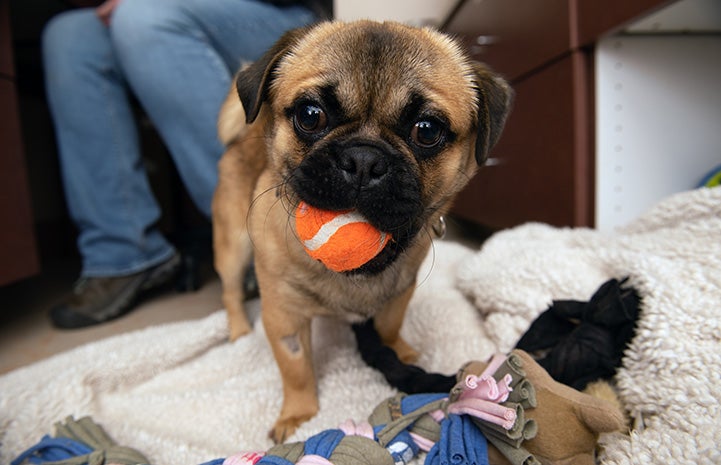 Behind the volunteer desk, Salvador played and napped. He kept his favorite toys stashed in a cubby and was always happy to share them with friends.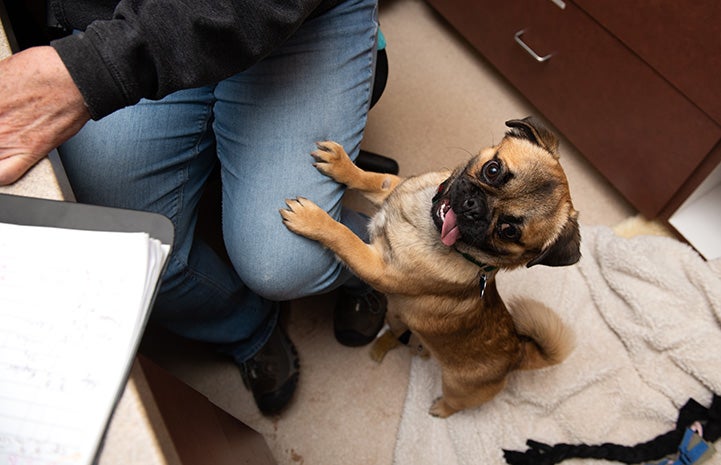 The playful pup soon figured out that he could get love and treats whenever he wanted them — which was, naturally, most of the time. And quite the little lapdog he was, always looking for an excuse to climb up onto one.
And honestly, how could you say no to this face?
From arrival to adoption, Salvador Dogi stole many hearts. His name made people laugh and then his personality finished the job. He had no problem winning over his new family. Now he can spend as much time as he wants curled up in someone's lap or giving them kisses. From now on, he's going to be lighting up their lives. And maybe they can teach him how to paint.
Join Best Friends and help more pets get the love and care they deserve
Photos by Molly Wald