Fostering dogs is a family affair
The Pristera family in Atlanta is making a difference, one sweet foster dog at a time.
By Kim Staiti
Christina and Richard Pristera always knew they wanted to foster, and when COVID hit and Christina started working from home, they knew the timing was right. Not only could their two children, Olivia and Max, help out, but also their two dogs, Sadie and Rally.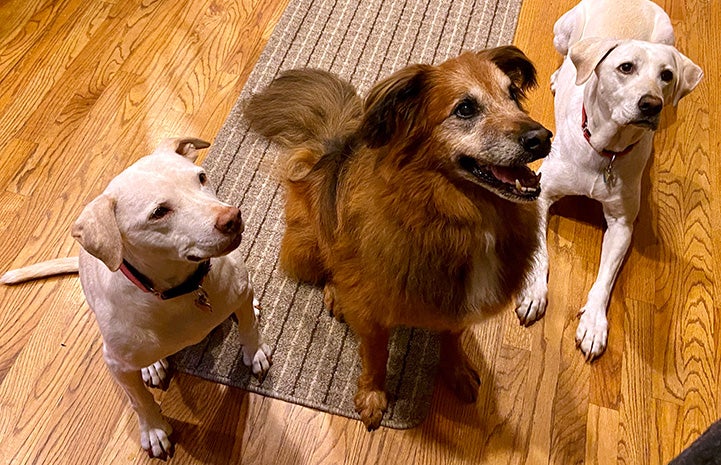 The Pristeras began fostering dogs several months ago and since then, they've almost always had a canine house guest around. First there was Mister, who not only taught them important lessons that they now apply when fostering other dogs, but he also taught Christina what it feels like to "almost" foster-fail. She admits she sometimes wishes they'd adopted him.
"Mister taught me resiliency," says Christina. "I learned that I could make a difference by fostering. And that my kids were mature enough to do it."
Then there was Piper, then Page and then Allen. Each dog was with the family for just a short while before being adopted. And then came Tate, a senior dog the family fostered for nearly two months.
When Tate first arrived, he was withdrawn and shy, but little by little he warmed up to them. "At first when we would eat dinner at the kitchen table, he would watch from the living room," says Christina. "But eventually, he started joining us under the table. Then he started rolling over for belly rubs. That's when we knew he was comfortable with us."
Brantlee Vickers, foster coordinator for Best Friends in Atlanta, says what really makes the Pristera family special is how the kids are enlisted to help. "They're teaching them how to help these dogs find forever homes, and the kids help promote the dogs with videos and pictures."
[Lessons from fostering big dogs]
For the Pristeras, helping dogs is a family affair. In the following Q&A, we asked Christina to share more about the family's fostering experiences.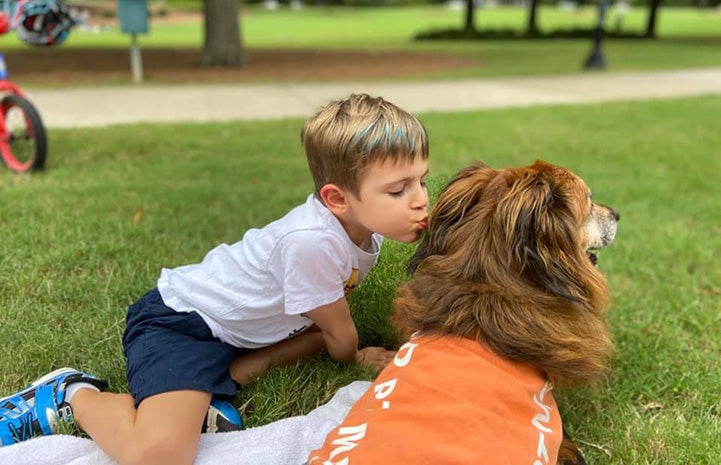 What made you take the leap and start fostering?
I wanted to love on dogs and share the experience with my kids. My kids love animals. Fostering was a way for us to come together as a family with a project for the family. Everyone has a role to play, whether it's feeding or ball time. It adds excitement to our quarantined, socially isolated life. And it works out for everyone to have that extra energy in the house.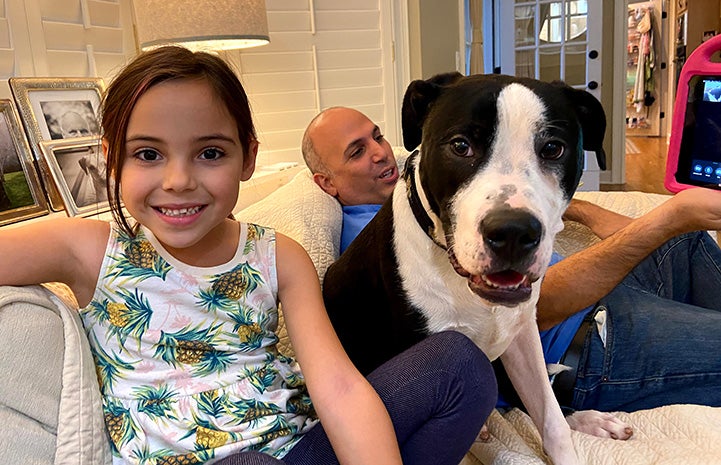 You do such an incredible job marketing your foster dogs. Do you have some tips for other foster families?
I have no training in marketing, but I think my advantage is that I know the dogs, and I find ways to highlight their quirks and really show their personality. It always helps to share if they're good with children or other dogs. And so as much as I can, I try to show that with a video or pictures on social media.
I put Rolly on Dogue (Christina's take on Vogue), and for Walter, his tagline was "I like big mutts and I cannot lie." I love doing it and I get so excited with my ideas.
What would you tell others who are thinking about fostering a pet?
You have to be ready for a transition period. Not every dog comes in (with) tail wagging or is housetrained right away. It takes a lot of patience. The first two days are the hardest, but after that it gets easier. Larger dogs and older dogs can sometimes take longer to get adopted, but I prefer them because then you can really have a relationship with them.
Christina says that when the dog they've been fostering gets adopted, the kids always ask when they'll be welcoming the next one. And usually, it isn't long before they do. "It's a family effort," she says. "We do it all together."
A little room can go a long way
If you can spare a little space, you can make a big difference by fostering a dog from your local shelter.
Read more
Fostering a dog in the Big Apple equals big fun
Cat brings joy during the lonely days of 2020
Senior dog gets a little help from friends and finds a home
Photos by Christina Pristera