Hacking to save homeless pets
Image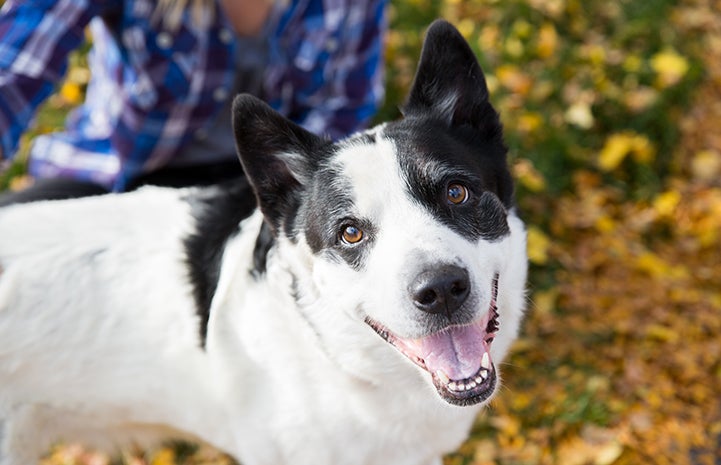 TreeHacks, a hackathon held at Stanford University, inspires students to come up with innovative tech ideas to help save more shelter pets.
By Jon Dunn
At Best Friends our mission is to end the killing of cats and dogs in shelters. It's a lofty, but entirely possible goal, with strides being made every day as more communities get behind the idea that animal shelters should save pets, rather than kill them.
A big part of Best Friends' mission is creating ways to save more lives faster, and we're doing that through grants and innovative programs. But it also means thinking outside the box and being willing to try something new ― something like putting the toughest animal welfare challenges in front of brilliant young computer programmers, and then asking for their ideas to solve them.
Enter hackathons.
Hackathon 101
What is a hackathon? Largely offered for students majoring in computer-related fields at universities across the country, hackathons are competitions where students take a problem and create a solution over a short period of time (usually 24 or 36 hours).
The students typically work in teams through an allotted time period to produce a solution. The entries are then judged and prizes are given out. The best ideas at hackathons often are further developed after the event, and some go on to truly change the world.
Recently, thanks to a grant from Maddie's Fund, Best Friends had an opportunity to put our mission in front of some of the smartest minds in the country at TreeHacks, a hackathon held at Stanford University. Open to students at Stanford and other top universities, it was a chance not only to tap into student knowledge of new technologies and how it could be leveraged to help save lives, but also for a fresh perspective from students who might not be aware of the number of animals killed in shelters.
Technology to save pets
"Students at universities like Stanford are truly on the leading edge of technology and offer us opportunities to look in new ways at the problem of pets being killed in shelters," says Angie Embree, chief information officer at Best Friends.
While technology like IOT (internet of things), chatbots and machine learning may sound like Greek to you, the students took these new platforms and offered solutions that could help shelters and rescue groups be more efficient and save more lives.
Best Friends awarded prizes to four teams. Here's a recap of just a few of the ideas from TreeHacks.
Everybody Lives is an application that uses shelter software data to save lives between shelters, based on real-time capacity. If shelter A is getting close to capacity, but shelter B has space, the system would recognize that and notify the two shelters automatically.
Messenger Bot for Best Friends is an example of how many companies are using the newer technology of "chatbots" (including Facebook messenger, Uber, eBay and many more), to make sure an inquiry is never missed. This project used automation to offer solutions for adopting, volunteering, lost and found pets and donating. These are key elements not only for our work, but for that of all our partner shelters and rescue groups.
Doggo is an application that leverages facial recognition software within a mobile application to help shelters and rescue organizations take the best possible images of adoptable pets. The app, built on Apple's iOS platform, would only "allow" a photo to be saved if the photo met certain parameters, such as the animal being eye level. The app also ensured that the photos showed the animals as happy as possible by leveraging technology to assess emotion for maximizing connections to adopters through the web.
Pet Palace is a "pop-up" animal shelter for homeless and lost pets that uses technology to do a series of things to help a wayward pet.

A sensor detects an approaching animal and opens the door to the temporary shelter.
Thermal sensors determine the temperature of the shelter and turn on a fan or heat to keep the animal safe and comfortable.
A livestream web app could be accessed by local animal control or a shelter so they could see the animal.
A chatbot function would allow the animal control agency to assess the situation and dispatch and animal control officer, if necessary.
Image and video analysis would send species and breed information directly to the shelter. "Pet emotion" information (indicating that the animal is happy or in distress) would also be recorded, and a machine learning component (a way for the system to learn from itself over time) would ensure that reports are as accurate as possible.
An image of the animal would be uploaded immediately to lost pet databases, providing access to anyone missing a pet

Big ideas, big potential
"We were blown away by the types of ideas we got back from the students," says Brian Iacaponi, director of technology innovation for Best Friends. "Nearly all the submissions we received were ideas that could be implemented to save lives."
Brian says, "Looking at all the ideas and the bigger picture, there's a lot of potential there. Imagine every kennel at your local animal shelter having cameras that can take the best possible photo of pets. And the technology to assess the emotion of an animal and notify shelter workers when an animal is in distress, could really help shelters triage the care for their animals."
Whether it's "machine learning" or the "internet of things," how technology could be applied to save lives is a far cry from the earliest days of animal welfare, such as back in 1984 when Best Friends was formed. Cyrus Mejia, Best Friends co-founder, attended the hackathon and was moved at what he saw from the students.
"What a great, powerful, intense and inspiring experience," says Cyrus. "The inventor of the next Facebook could have been among the participants, and it was an honor to have them working on ways to save more animals' lives through technology."
We've only begun to tap into the opportunity hackathons have to offer. Best Friends may be coming soon to a hackathon near you.
Click here to see all the entries submitted to Best Friends at TreeHacks 2017
Photos by Sarah Ause-Kichas and Jon Dunn