Help for foster kittens is just a phone call away
Foster mentor program at Best Friends in Los Angeles gives first-time kitten foster volunteers extra support and encouragement while caring for newborn kittens.
By Nicole Hamilton
You could say that when Caroline Schaffracke Haacke decided to foster kittens for the first time, it was a pretty bold move. She had never lived with a cat, let alone cared for newborn kittens with eyes that had just opened for the first time. But Caroline was confident she could foster kittens just fine. Besides, help was just a phone call away.
The team at Best Friends in Los Angeles created the kitten advice-tip line to provide support for volunteers like Caroline who care for neonatal kittens, some of the most vulnerable pets in shelters.
Caroline frequently used the line to receive guidance from experienced foster volunteers. They walked her through scheduling appointments and gave her advice on kittens with upset stomachs caused by switching to wet food from the bottle. "Everything was new to me," she says. "I spoke to various mentors, often via text, and they were all wonderful."
[Tale of a cat princess and the power of fostering]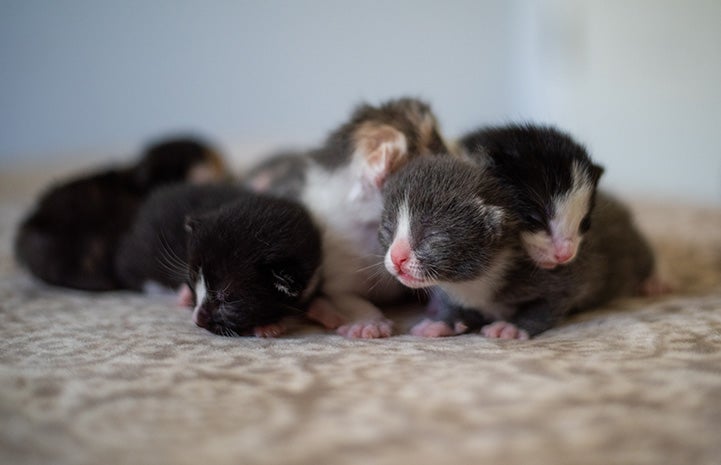 Helping kittens as well as people
The advice-tip line is part of a broader foster mentor program launched this year by Best Friends in Los Angeles to connect novice foster volunteers with experienced mentors. While the program is specifically for kitten foster volunteers who need help, the plan is to expand the program to include those fostering adult cats and dogs.
Christine Quesada, volunteer programming and internship lead, says the kitten mentors are also a huge help for the foster team. The kitten foster program at Best Friends in Los Angeles is incredibly popular, especially this year when people are home more than usual.
On average, the foster team onboards around 30 new fosters a week and it receives about 25 calls a day. Christine says the inquiries come from new volunteers who are feeling a bit nervous about their fostering experience and just need a kind ear and some advice. "The team works hard to respond to all the questions, but the volume of calls and emails we receive is hard to manage alone."
This is where the foster mentors come in. With so much experience, they're able to help new volunteers and answer all their questions — no matter what time of the day or night. After all, who better to support them than someone who has gone through the same experience?
[Puppy beats distemper with the help of two foster moms.]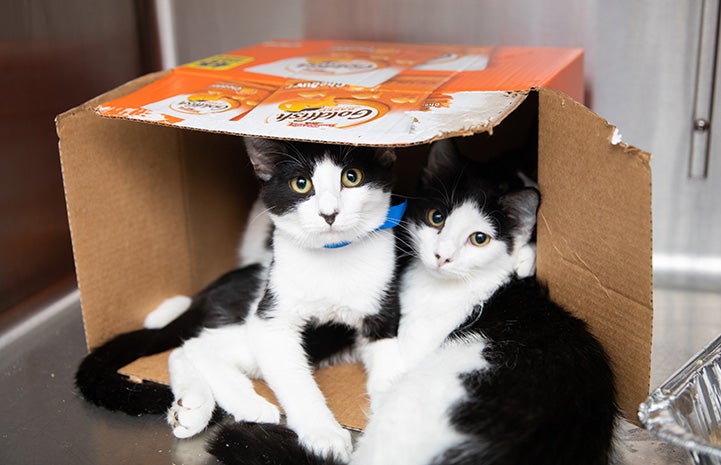 Support for new kitten fosters
In September, the kitten foster mentors handled more than 250 calls from volunteers seeking help for everything ― from how to help kittens who aren't eating to when to bring them in for vaccinations and checkups. There's also a new foster Facebook page, where they can post questions and get quick feedback.
As soon as she heard about it, Kate Andersen signed up to be a part of the kitten mentor program. Although she's been fostering kittens with Best Friends for nearly six years, she hasn't forgotten what it's like to be a new volunteer, full of questions. "Being a new foster can be overwhelming," she says.
Once a week, Kate mans the advice-tip line to answer calls from new kitten fosters. The most common are from those trying to determine if their kittens' behavior is normal. For example, is sleeping a lot normal? (Answer: yes.) Other top questions include "How do I get them to eat on their own?" and "How do I get them to go to the bathroom in the litter box?"
"It's nice to be able to curb their worries by letting them know that most things are normal," says Kate. "Unless the kitten is lethargic, not eating on their own and losing weight, we typically provide some course of action before advising (them) to reach out to the vet. It's really rewarding to feel like you're making someone feel more confident in their efforts."
Kate says one unexpected benefit of being a kitten foster mentor is getting to know the other kitten mentors who support each other, while they all work toward the collective goal of providing new fosters with the tools to care for foster kittens with confidence.
As for Caroline's first kittens? "They're all doing great," she says. "They're healthy and strong and I couldn't be more proud of how far we've all come together."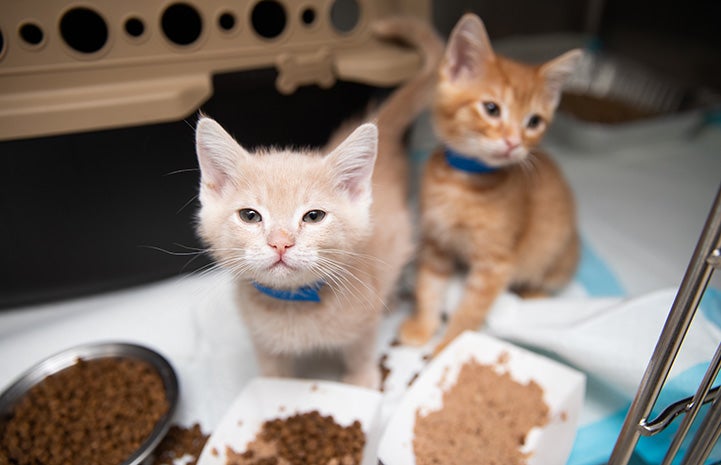 Fostering saves lives
New to fostering? You've got to start somewhere. It's still kitten season in many parts of the country, which means now is the time to foster kittens. But then, anytime is a good time to help save lives.
Read more
Chocolate Lab is doting foster mom to tiny kittens.
Saving the lives of animals through community-supported sheltering
Work life purrspective from a barn cat
Photos by Molly Wald and Sarah Ause Kichas