This holiday season, give back to the animals
Image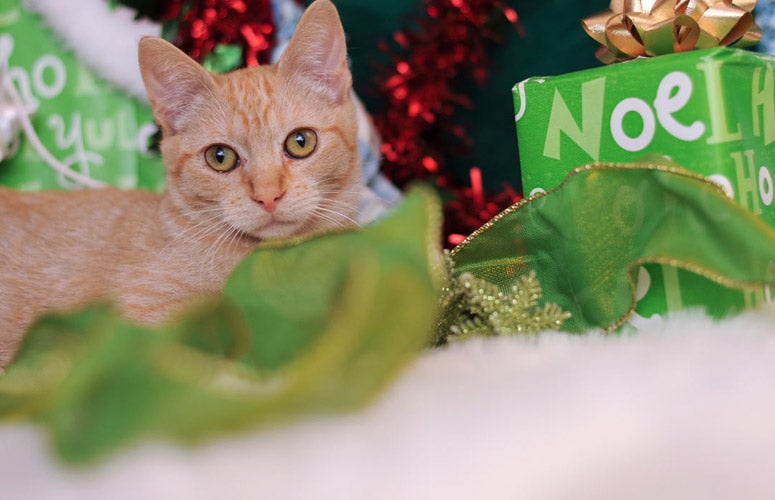 Revolutionize your consumer power.
By Best Friends Animal Society
By Denise LeBeau



Best Friends and wag.com are changing the way you shop online. The Best Friends boutique on wag.com has Best Friends logo merchandise and over 25,000 pet products. A 15 percent donation to Best Friends will be made when you buy Best Friends merchandise, and a 2 percent donation will be made on the rest of the inventory. You can get staples like dog food and treats, along with the latest Best Friends hoodie. It's the perfect way to give a little something back to animals in need while you're doing your holiday shopping.


With free shipping and same-day or second-day delivery available to many locations, it's more convenient than going to the store.

Wag.com loves the animals

Ajay Kori, associate director at wag.com explains, "We wanted to partner with a national animal organization, and Best Friends kept coming up as a nonprofit we wanted to work with. We donate to Best Friends because we believe in the work they are doing."

Wag.com really believes in the animal welfare cause and continues to rise to the occasion to help. In addition to their ongoing philanthropic purchasing platform, they also make one-off donations to shelters and rescues around the country. Their integrity shone again in the aftermath of Hurricane Sandy when our online retail partner chipped in by donating food and made it possible for our supporters to earn money for the disaster relief fund through a special donation code. They contributed thousands of dollars to help animals and the people who love them rebuild.

As Ajay explains, "At wag.com, we're passionate about giving back and making a difference for homeless animals. We figured a lot of people who want to buy Best Friends products would also like to additionally support the organization when making routine purchases. It's win-win for our clientele and homeless pets."

Making a list, checking it twice


Another way to remember homeless pets during the holidays is by using the Best Friends wish list on amazon.com. When you're shopping for all your family and friends on amazon.com, you can find great items to send to the animal departments at the Best Friends Animal Sanctuary in Kanab. With your help, our pets-in-waiting will have a bountiful holiday season with just the click of the mouse. Note, there is a wide variety of merchandise and price points.

Let the holiday shopping begin. Check out the Best Friends store online and Best Friends' amazon.com wish list.

Photos by Best Friends staff