Hug Your Hound Day
Come celebrate Hug Your Hound Day with us and some hounds who are looking for homes.
By Molly Wald and Sarah Thornton
Hug Your Hound Day is September 12 and here at Best Friends we're excited and more than ready to celebrate. Some of us might have even started early. There's a bunch of floppy-eared, howl-y, wrinkly hound dogs at the Sanctuary right now, and they're all perfect for hugging and petting and playing with and giving treats to and … (Wait, did one of them write this?)
So, if you're interested in joining in on the festivities, let us introduce to you some huggable pups just looking for a home. Release the hounds!
Fenton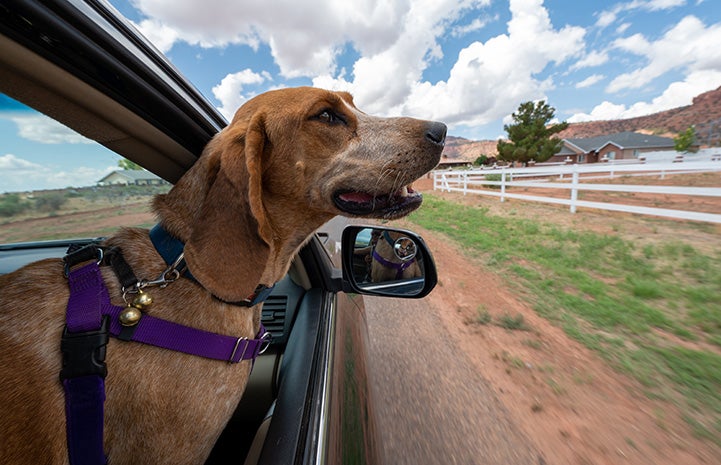 First up is Fenton, a country boy through and through. He struggled with the hustle and bustle of Salt Lake City, but he's loving the peace, quiet and wide-open space of the canyon.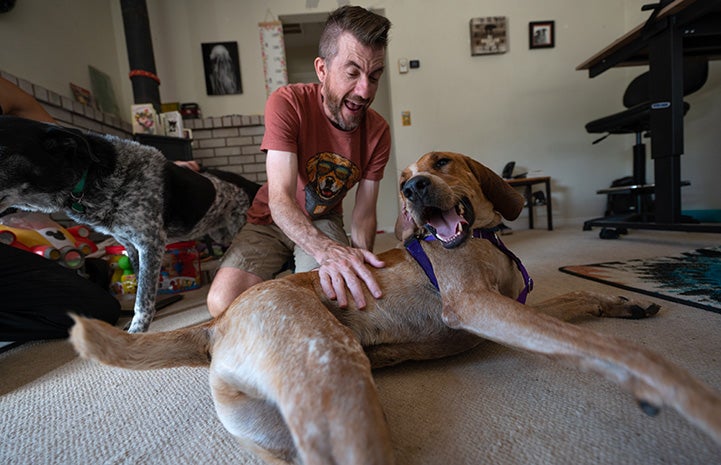 Skitter
Skitter is a well-practiced illusionist.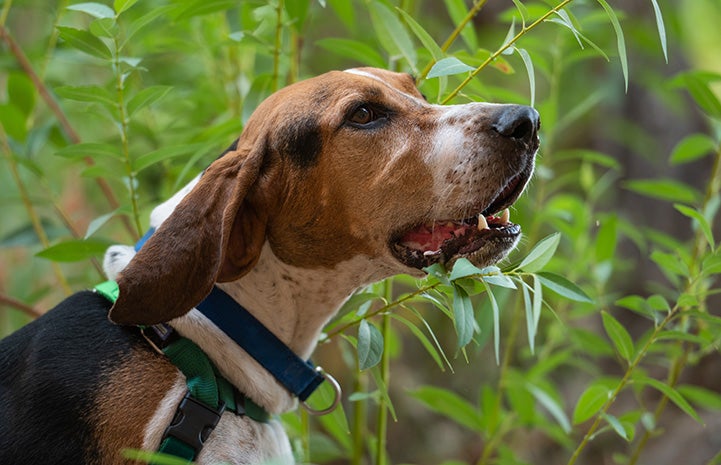 "Hold on a second," you say. "He looks like a basset hound." But oh, just wait until you see those impossibly long legs.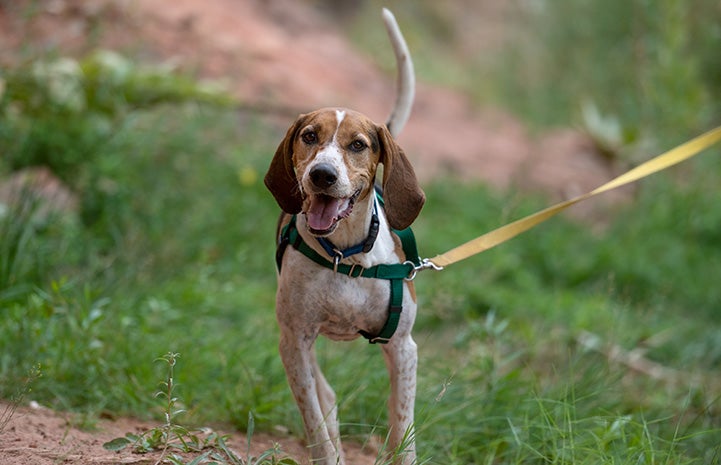 Yep, that there's a full-sized hound dog alright.
Larry
If we were giving out superlatives, Larry would easily win class clown. He absolutely loves making people happy.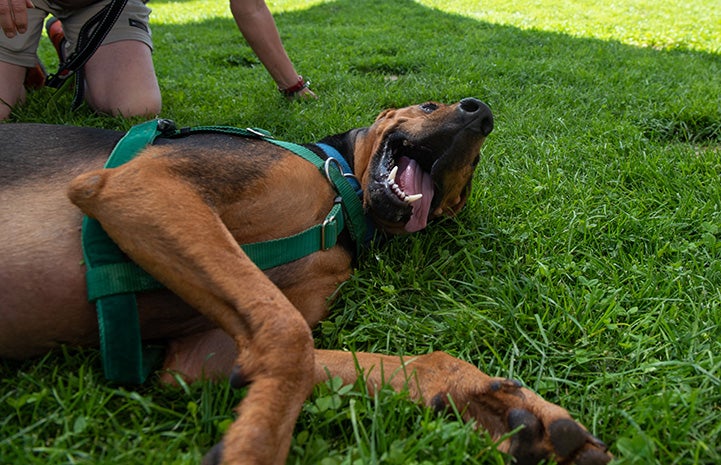 He's an incredible goofball.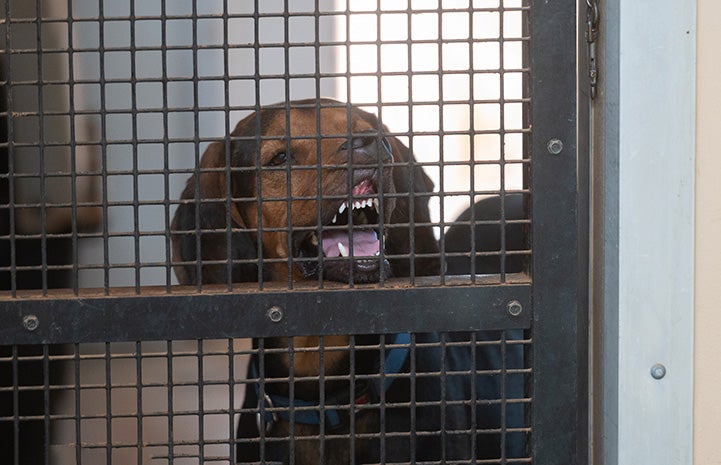 And he's willing to do just about anything to make his audience laugh.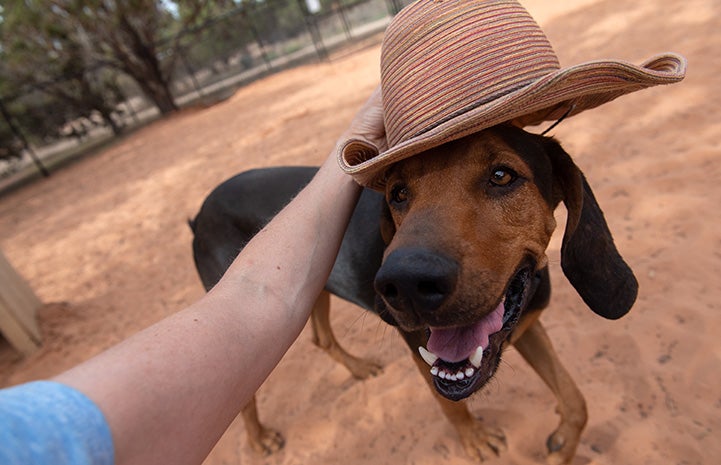 Haku
To be honest, all these hounds have a knack for humor. And their facial expressions are simply unmatched. Just check out Haku.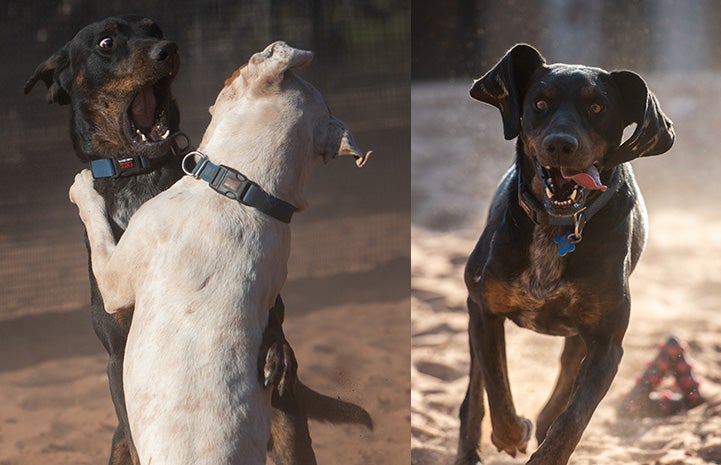 They're certainly not afraid of being a little awkward (or a lot).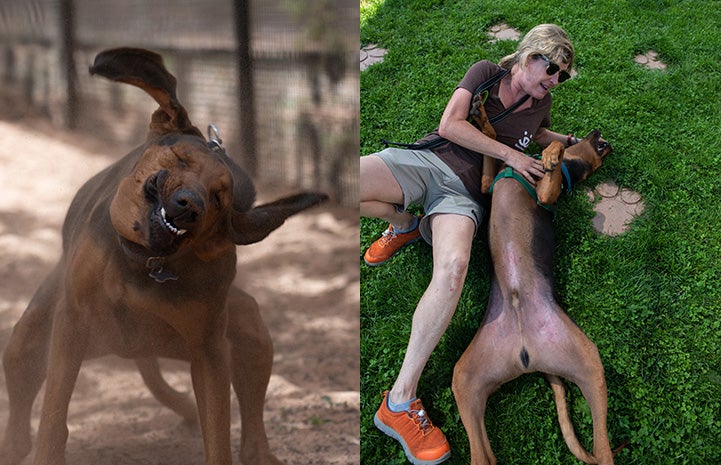 And no matter the age, from pup to full-grown pooch, their sweet dopiness is second to none.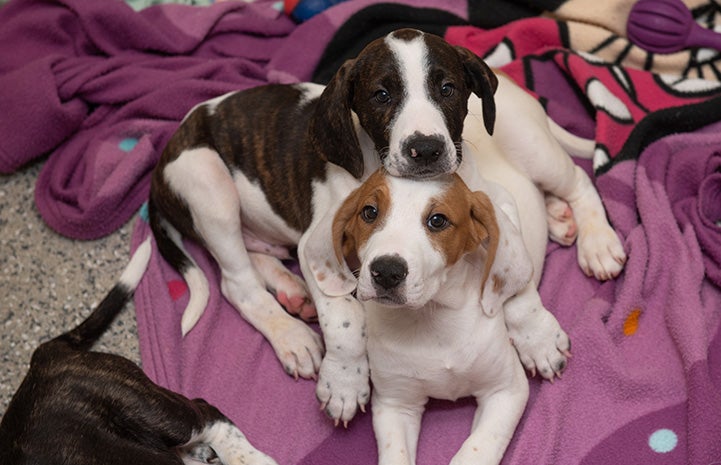 How about it? Have you fallen head over heels for these happy hounds? Ready to start celebrating? You know, every day can be Hug Your Hound Day if you give one of these precious pups a home. Believe us. The cuddles are definitely worth it.
Hug all the dogs
It's not just huggable hounds looking for homes. Pets of all shapes and sizes are waiting in shelters right now for new, loving families.
Read more:
Photos by Molly Wald