Kids send Valentines to the animals at Best Friends
Love poured in this month from Valentines addressed to animals of all shapes and sizes at the Sanctuary.
By Sarah Thornton
Valentine's Day may have come and gone, but the animals at Best Friends Animal Sanctuary are still feeling the love. This year as a special event, students from all over the country sent Valentine's cards to their favorite furry, feathery and leathery animal friends. The notes were filled with words of love and earnest wishes for their recipients to find homes soon, as well as some not-so-subtle suggestions that extra treats be provided in lieu of Valentine chocolates.
To introduce the children to their animal Valentines, Best Friends youth outreach specialist Jennifer Andrews sent pictures and short bios to classrooms and clubs, so the students could get to know them a little better. And the love started pouring in.
"Today is the day to jump into someone's heart, like you do every day, but harder," writes one student. And another ones says, "I hope that all of the cats get a lot of treats and sleepovers and just have an overall good time."
The cards were collected and toted around the Sanctuary to be read and delivered to their recipients. Cats, tortoises, chickens and even a snake all got to enjoy the words of their little admirers before turning the notes themselves into exciting toys to chase around their rooms and kick up into the air.
As a thank you, the tortoises and cats of the Sanctuary (with the help of their caregivers) are preparing paintings for each of the participating classes to hang up and remember a very special Valentine's Day.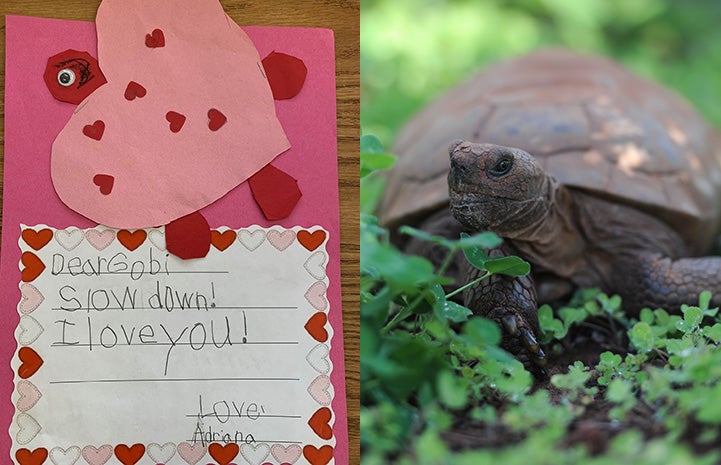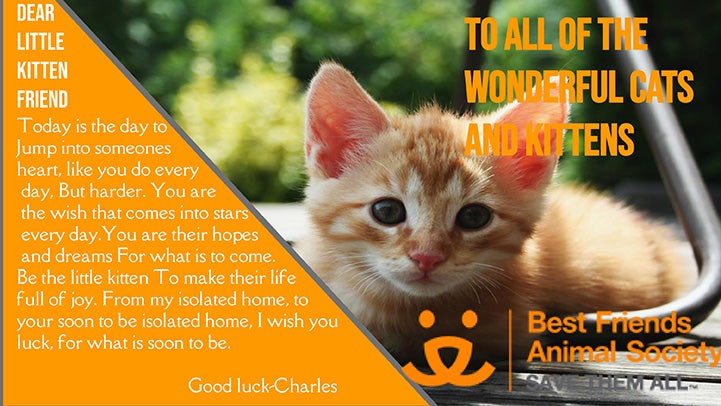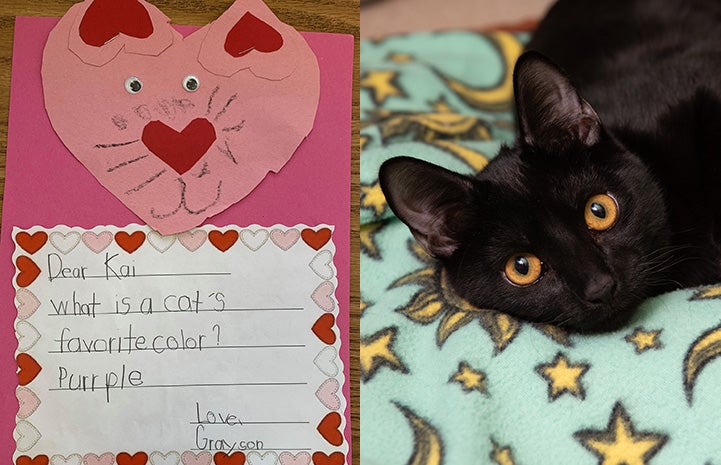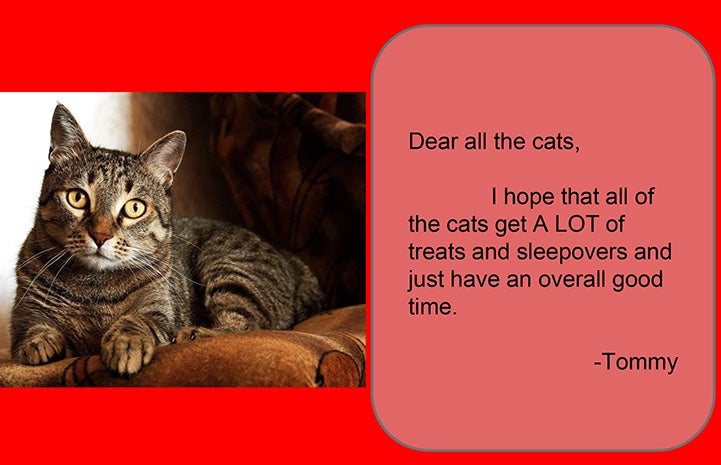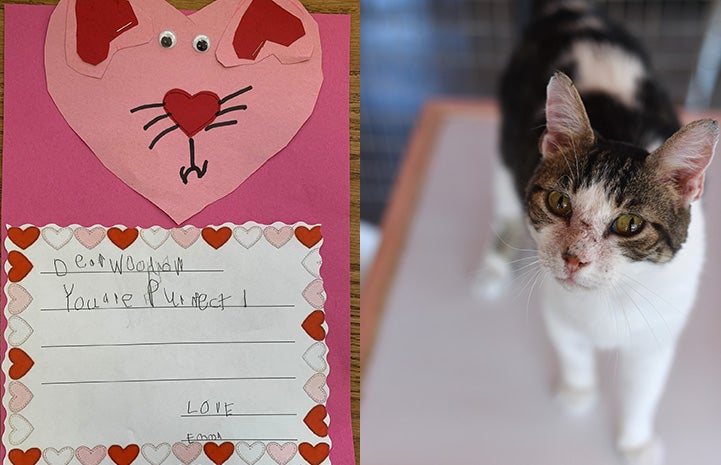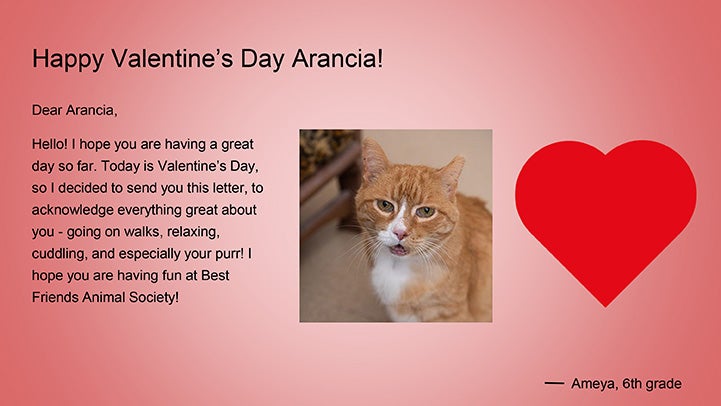 More fun for animal-loving kids (and grownups too)
From painting a picture of a pigeon to crafting cat toys, we have a whole host of animal-themed activities available online.
Read more:
Fostering dogs is a family affair
Volunteering helps teen's confidence bloom
High-five for 5 animal-loving heroes
Photos by Molly Wald