L.A. foster dad has helped 54 kittens, and counting
Meet a pet foster dad in Los Angeles who loves helping save baby kittens
By Nicole Hamilton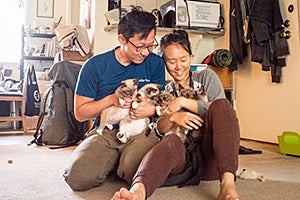 With Father's Day right around the corner, we thought we'd shine the spotlight on David Soobin Lee, a kitten dad extraordinaire who has helped save more than 50 orphaned kittens by taking care of them like they were his own.
Spend just a few minutes talking to David and you can tell he's proud of each and every one of the kittens he's fostered. He even came up with a "top 10" list of reasons to foster kittens (reason number 5 pretty much sums it up). And since David and his wife, Yomi, have cared for 54 kittens over the years, you could say he has a lot to be proud of.
David and Yomi started fostering kittens when they lived on the East Coast. After moving to Los Angeles a few years ago, they missed the pitter-patter of little paws, so they signed up to foster kittens from the Best Friends kitten care center.
While fostering kittens is undeniably fun, it's also essential to saving their lives. It's estimated that 14,000 kittens under eight weeks old will enter Los Angeles Animal Services this year alone. They all need urgent and intensive care until they're big enough to be spayed or neutered, vaccinated and adopted. Best Friends and our NKLA Coalition partners are committed to making L.A. a no-kill city, and saving kittens is a big part of it. We're not there yet, and foster homes are the key to getting there.
About No-Kill Los Angeles (NKLA)
David loves everything about being a foster dad to tiny kittens (and yes, that includes waking up at all hours of the night to feed them). Nothing makes him prouder than helping them latch on to their bottles when they can barely walk or watching them become confident bundles of energy.
"I know that soon, off they'll go," says David, sounding like a proud papa. "Yomi and I always wonder what kind of cats these tiny kittens, who were once smaller than the size of our palms, will become."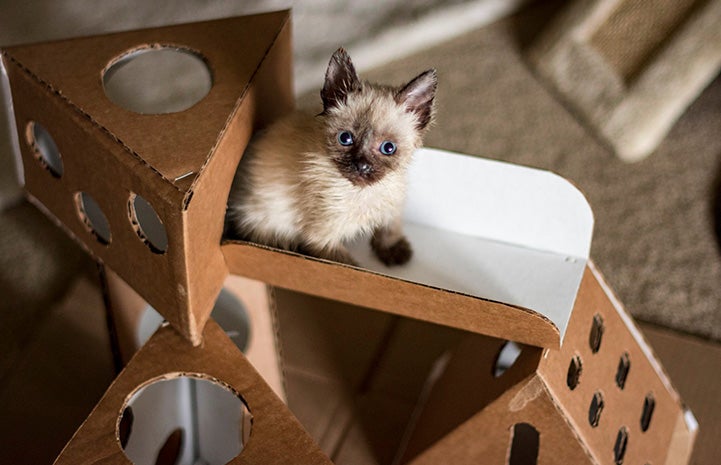 A foster dad for the most fragile kittens
Since David began fostering with Best Friends, the kitten care center team has come to rely on him and Yomi for help with some of the youngest and most fragile baby kittens who arrive from the city shelter.
"They are always willing to take on not only big litters but bottle babies and kittens with medical needs, who can be the hardest to get into foster," says Savannah Patlan, foster coordinator at the kitten care center. "David is so gentle and kind, and does such an amazing job nursing them back to health."
One of David's most memorable experiences as a foster parent was helping a fading kitten who came back fighting. David and Yomi did everything they could to help the little kitten recover from an upper respiratory infection that made it difficult for her to breathe. She was also having trouble latching on to the bottle and refused to drink milk.
"That made her weaker, which in turn made her not want to drink even more. It was a vicious cycle," says David.
Yomi stayed up with the struggling kitten for 36 hours straight, but still it didn't look good. In the morning, David headed into work, planning to leave early, just in case they had to prepare for the kitten's passing.
Then he received a text from Yomi. At first, he was scared to read it, but he glanced at his phone and read the good news: The kitten was drinking from the bottle again! "She grew up to be a somewhat grumpy-looking but happy kitten, and is somewhere in this world," says David.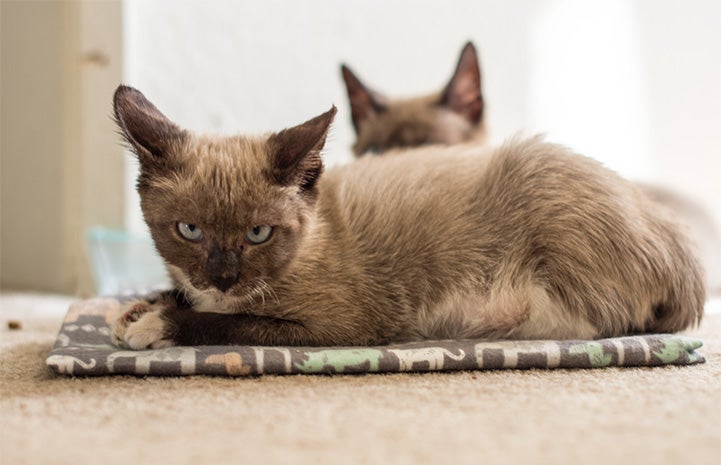 --------------
David Soobin Lee's Top 10 Reasons to Foster Kittens
Fostering offers a rare opportunity to experience very young kittens growing into cats. Not that many people get to see it, and it is so precious.
You get to meet so many adorable kittens.
It is very rewarding.
It develops responsibility. We always joke (or we might be serious) that once we are able to foster eight kittens at once, we might be able to raise some human kids. So far, our max is five kittens at once.
I forgot to mention that kittens are very cute.
It can be quite a bit of work, and it can be formidable at first, but depending on the foster kitten's age, there is something for everyone who is interested in fostering.
The support from the animal shelters for foster volunteers is amazing. That has been the case for us in Baltimore and at Best Friends in Los Angeles.
All supplies (food, kitten milk replacement, litter, litter box, etc.) and medical care are often provided.
Having fun with the kittens is about 94% of fostering.
All you need to provide is care and love.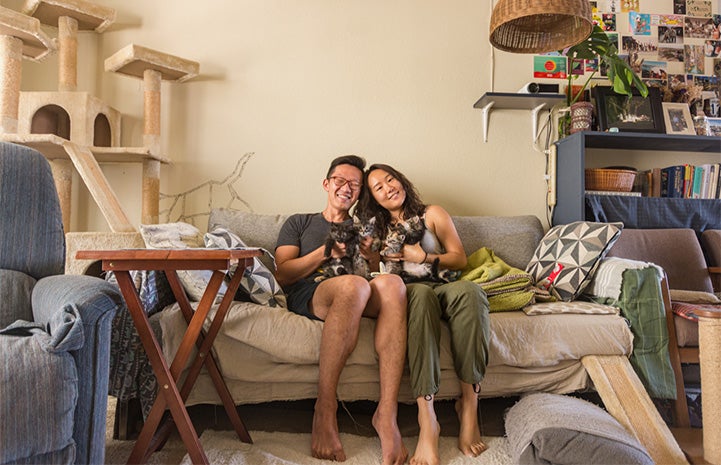 Happy (Pet) Father's Day from Best Friends
On behalf of pets everywhere, from the tiniest kittens to the biggest dogs, we raise a glass (or should we say a nursing bottle?) to David Soobin Lee and all the amazing foster dads out there.
And who knows? As the landscape of lifesaving changes and more people open their homes to foster cats and dogs from their local shelters, maybe someday in the near future a special day will be reserved to honor each and every special person who welcomes a foster pet into their home — even if it's just for a little while.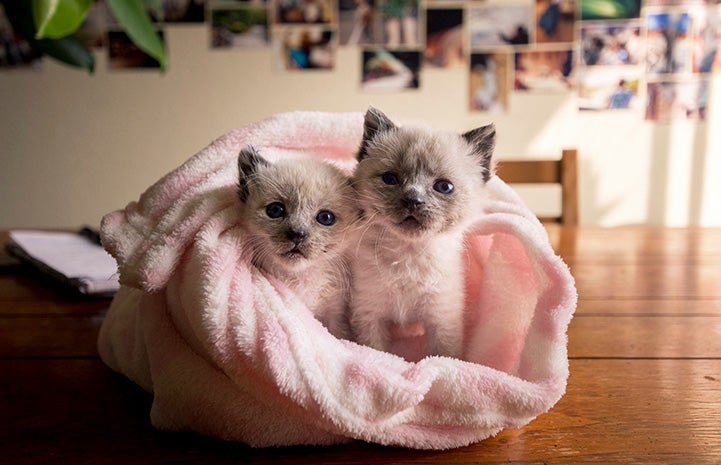 Photos courtesy of David Soobin Lee