Majorly cute mini horses
These pint-sized parcels of pony joy are just too adorable not to share
By Molly Wald
Editor's note: We know the world is a scary place right now. If you're looking for information on pets and coronavirus, you can find that here. If you're looking for a break from serious news, we hope this brightens your day!
Phantom and Fury came to us from a home where they were adored, but their person could no longer physically care for them. It turned out that Phantom knew quite a bit: He's trained to pull a cart and he's rideable (by very small children under supervision). He was the perfect fit for Jorah Cohen's family, especially her daughter, Sonja.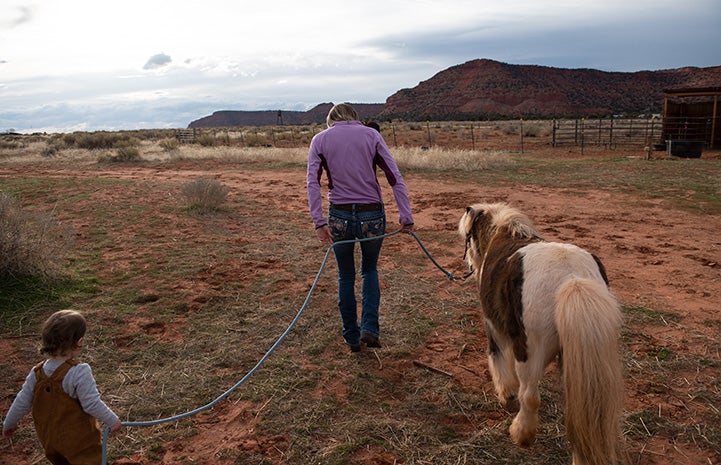 Even though Jorah refers to Phantom as "Sonja's horse," she was the one who really fell for the mini horse, and having a young daughter gave her a perfect excuse to adopt him. But Phantom's kind nature really shines when he's with Sonja.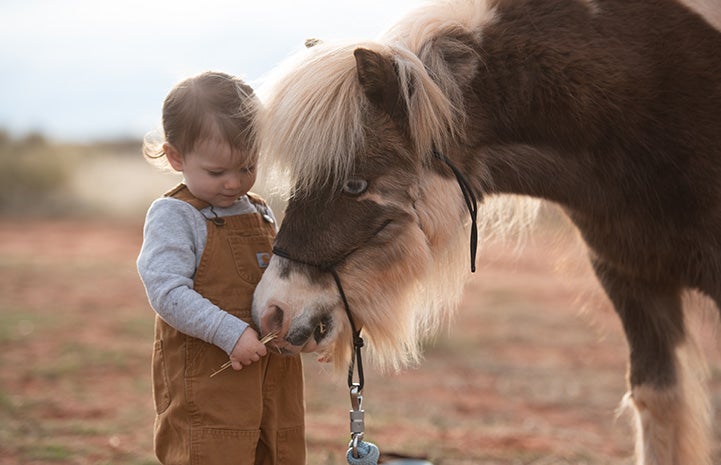 "As soon as I saw Phantom with Sonja, I was sold," says Jorah. "He's so gentle. It blew me away, really — how he could be with her."
Phantom lets Sonja lead him around, and he never pulls on her. She brushes him, hugs him and gives him cookies. But her favorite thing to do is ride.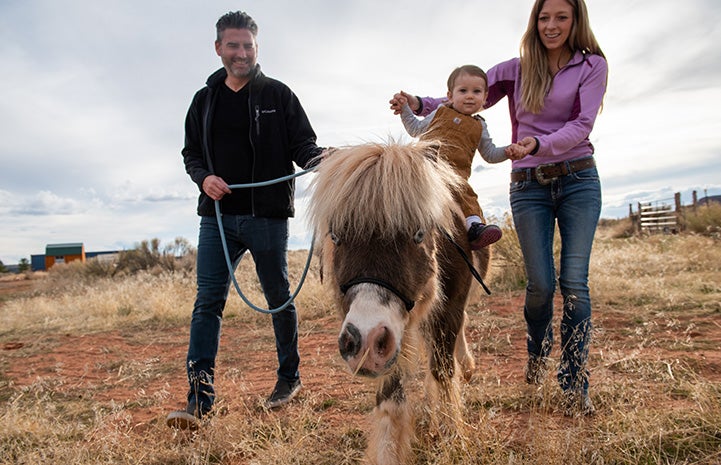 "Riding him is definitely her favorite thing. I have to reel her in," says Jorah.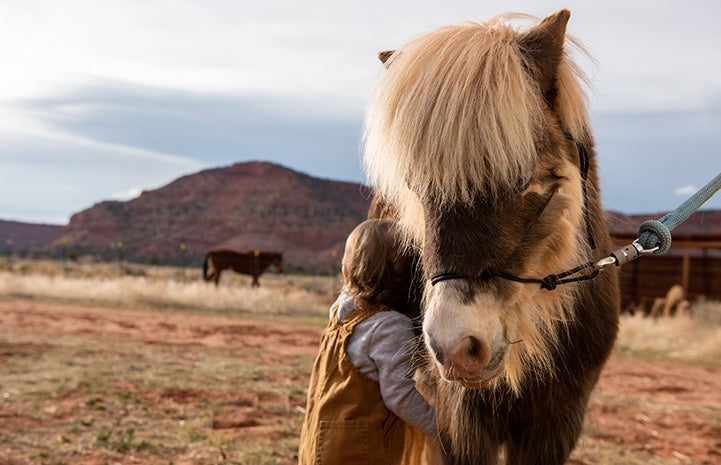 Phantom is a lucky little horse to have a doting family to love him, and he seems quite happy to reciprocate. "He's a good boy and he just takes care of her," Jorah says.
Back at the Sanctuary, Phantom's buddy, Fury, charms everyone with the only trick he knows — giving kisses.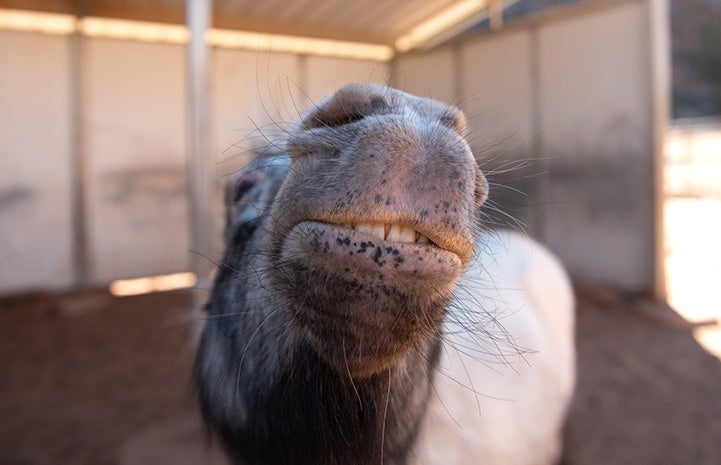 "Pucker up, ladies."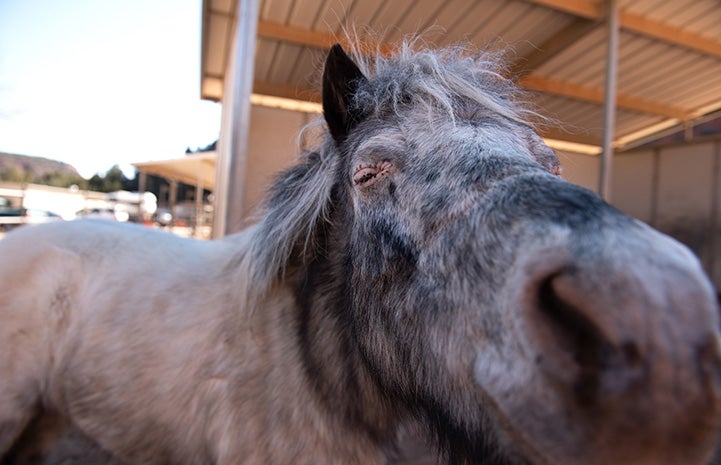 Coming in for the smooch …
Got 'er! Fury lands a kiss on Horse Haven caregiver Kristie Gerard.
Horse Haven trainers have been working with Fury to teach him the other things he needs to know, such as leading, backing up and moving over when asked. He's an excellent student and picking up new skills fast.
His day will come when he gets to go home with a family of his own, just like his friend. And then he can shower them with smooches every day.
About Horse Haven at Best Friends
Photos by Molly Wald