Meet a seven-year-old who takes "Save Them All" seriously
Image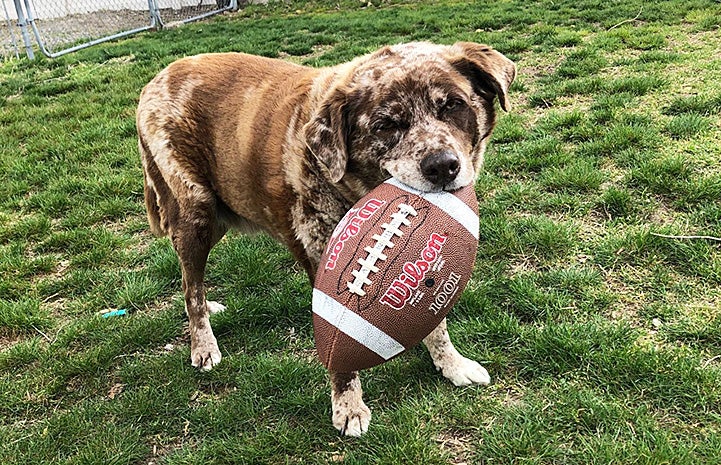 How one special dog stole the hearts of his superstar foster family
By Kristi Littrell
Seven-year-old William made a New Year's resolution with his mom and dad to foster five dogs in 2020. "Fostering has been a huge benefit to our family," says Alysen Erickson, the mom. "William is passionate about helping animals and sharing the message to Save Them All with anyone who will listen."
After relocating to Salt Lake City from San Antonio, Texas, the Erickson family contacted Best Friends in Utah about fostering, something they had always enjoyed doing when they lived in Texas.
"From the beginning, I could tell the Ericksons were in it for the long run," says Justice Jellinick, Salt Lake City foster coordinator for Best Friends. She says that unlike a lot of young children in foster families, William never got upset when one of their foster dogs was adopted. He fully grasped the concept and was always ready for another pup.
"Their excitement each time one of their foster dogs got adopted was unmatched," he adds. In fact, when Alyson told William that she didn't think they would be able to foster puppies, he replied, "But mom, we promised to save them all!"
Soon after that, the Ericksons told Justice that they made a New Year's resolution as a family to foster five dogs in 2020. By March, they were on their seventh (River), a dog with a harrowing rescue story that had a surprise ending.
River's journey into the Erickson home
A large brown-and-white dog with a pretty speckled coat, River somehow ended up in the Jordan River struggling for his life. After being rescued by the Murray City Fire Department, he was OK, but because he didn't have a microchip or collar, the department couldn't find his family. So, he was sent to the Murray City Animal Shelter. When even more time passed without finding his family, River was brought to Best Friends, which contacted the Ericksons about fostering.
Due to River's good nature and easygoing temperament, he blended seamlessly into the family. That included getting along with the family's two cats, But it was River's love and connection with William that told them they all belonged together.
"We will continue to foster and (we've) loved every dog that's joined us," says Alysen. "But River is our son's constant companion and has been a major comfort to him through this pandemic, school closure and earthquakes. They do everything together. We just couldn't imagine him not being a part of our family 'fur-ever.'"
Best Friends in Utah works collaboratively with animal rescue groups, city shelters and passionate individuals, all dedicated to the mission of making Utah a no-kill state. As part of this mission, Best Friends hosts adoption and fundraising events, runs the Best Friends Lifesaving Center in Salt Lake City, operates a spay/neuter clinic and leads the No-Kill Utah (NKUT) initiative. Together, we will Save Them All.
Photos courtesy of Alysen Erickson