Nala Cat on Instagram
Image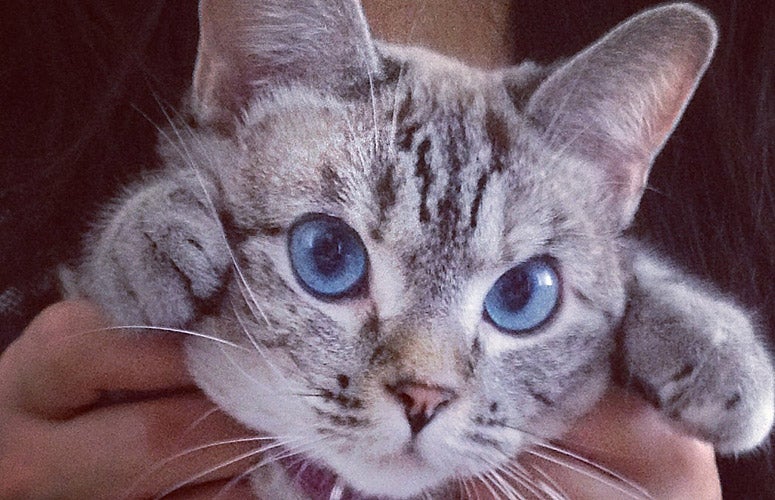 Nala Cat on Instagram has nearly one million followers. Read her story from her adopter.
By Katie Cavicchio
The coolest part? Each one of these pets was adopted and uses their fame to advocate for adoption of pets in shelters and rescues.
The final installment of our Instagram series, which happens to be the first PSAs ever to air on Instagram, features Nala Cat, who has nearly one million followers on Instagram. With her huge blue eyes and ever-curious expression, it's no surprise that Nala is widely loved.
Here's what Nala's person has to say about her:
About @NALA_CAT
I wasn't serious about adopting a cat when I met Nala. But when I picked her up and she licked my face, I knew she was coming home with me. It was only after I took her home that I found out what many other adoptive parents know - when you adopt a cat or kitten from the shelter, they sometimes have breathing problems and infections that need to be taken care of. Now imagine a kitten walking around and sneezing uncontrollably. Adorable and sad at the same time. But after some serious love, attention, and, of course, medicine, Nala became the sweet, playful cat I love today.
The reason I started her Instagram was to share her with family and friends back home. I would have never imagined I'd have so many followers who love Nala as much as I do. And now that we have so much attention, I want to use it to help other animals in need. It's so important for us all to spay or neuter our pets, and keep perfectly lovable dogs and cats out of shelters.
Even though I never really intended to adopt a kitten that day, I know it was meant to be. Nala is my best friend, and I'm so glad I found her.