National Siblings Day at Best Friends means lots of baby animals
Image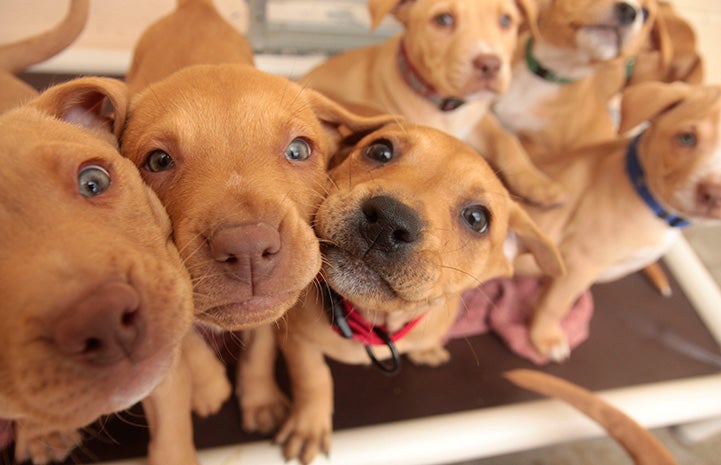 In honor of National Siblings Day on April 10, check out adorable photos of litters of puppies and kittens, baby bunnies and even kestrels (birds).
By Jennifer Hayes
Need a cure for the Monday blues? Our photo feature is here to help provide a brief diversion from your workday routine with a small dose of squee, wow and aww. Enjoy!
We all know spaying and neutering our pets is important. Of course, unintended puppy and kitten litters happen occasionally, as well as orphaned wildlife. So join us in celebrating those animal brothers and sisters on National Siblings Day this April 10. And there can be no better way to celebrate than by sharing adorable pictures of baby animals. Enjoy!
​
We're melting.

I'll speak for the group.
​
Who needs a bird in the hand? Bunnies are much better.
​
An armful of "torti-tude."

An orange trio of cuteness.

No, paparazzi! Shoo!

You can deposit that tasty morsel right here.
​
It's hard to tell where one of us begins and the other ends.
​
Come on, move! I wanna see, too!
​
The only thing worse than the cone of shame is three cones of shame.
​
What's black and white and red all over? Embarrassed kittens caught on camera!

I'm the cutest. No, I'm the cutest.
Photos by Best Friends staff