Nearly 11 months after the storm, talkative parrot is home again
Image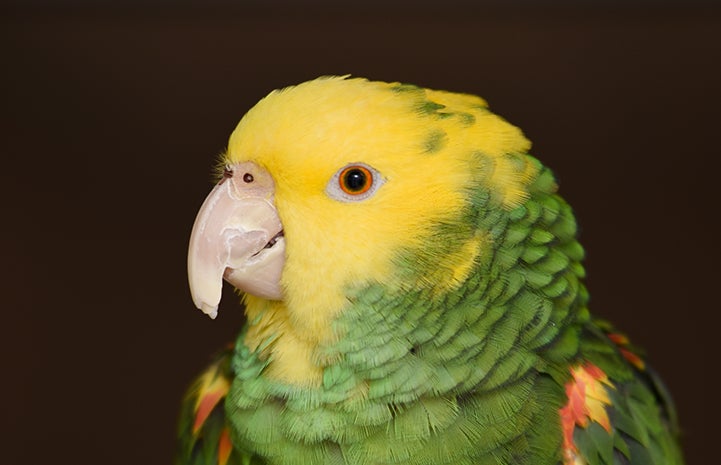 nearly 11 months after the storm talkative parrot is home again
By Cathy Scott
Veni Harlan and her family fostered sixty-five birds from a New Orleans shelter. One of them was an Amazon parrot they called Satchmo.
The parrot, who's real name turned out to be Campbell, had been rescued in mid September from an elementary school in the Lower Ninth Ward neighborhood -- where Katrina's devastation was the worst -- and taken to an animal shelter.
Campbell, a double yellow-headed Amazon parrot, was wearing an identification band, which meant the bird came from a specific bird organization. It was also learned that he was nine years old, which is considered young for a parrot.
At the shelter, Campbell "sang, called the other bird's names, greeted visitors with a warm hello, and generally kept everyone very entertained," said Veni, a member of the Stealth Volunteers, a group that helps reunite Katrina evacuees with their pets.
In the meantime, Cheryl Sanchez, through a family member at a Houston refugee shelter where they were staying, located her parrot on Petfinder.com. But Cheryl wasn't ready for him at that point. That was okay, Veni told Cheryl. She and her family could keep him until Cheryl was ready. Once a FEMA trailer was installed on Cheryl's property, she could take Campbell home.
That happened eleven months after Cheryl and her family evacuated the city.
HSUS donated money for a new cage, toys and food for Campbell. Then Veni, who lives in Baton Rouge, and her brother, Hansel, loaded Campbell and his new cage in their car and headed for New Orleans.
Cheryl was standing in the street, waiting in her neighborhood a block from the Pauline Street Warf, when they drove up.
"Campbell, upon seeing his mom, simply went crazy," Veni said. "He fluffed and cooed and was just so incredibly excited and happy. He'd been animated in Baton Rouge,(but) we had never seen him act this way."
Once their house is repaired, Cheryl plans to keep Campbell in the screened-in front porch where he'd lived before the storm.
"He's my baby," she told Veni.
Photos by Best Friends staff and courtesy of the Harlan family