New Yorkers step up to foster pets during coronavirus quarantine
Big help for pets in the Big Apple as people stay home and foster
By Nicole Hamilton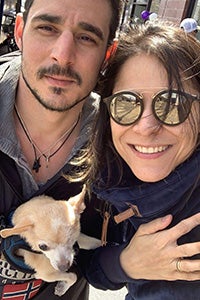 A couple of weeks into self-quarantine, school closures, canceled events, restricted travel and social distancing due to coronavirus, it's safe to say that we're all concerned about the local places we love. In New York City, when it became clear that we'd be temporarily closing the Best Friends Lifesaving Center to the public, all it took was asking for help with the animals. New Yorkers stepped up in a big way. They're fostering pets. And they're loving it.
Shelters across the country are turning to foster homes as the solution in this unprecedented national emergency. Between the lifesaving center and off-site locations, we have around 150 pets in our care. That's a lot of pets to place on short notice, but in times of need New Yorkers come together quickly to help.
Immediately after sending out a social media request for foster volunteers, the New York team received more than 50 responses from people ready to open their homes to a cat or dog. It wasn't long before offers to help outnumbered the number of pets needing a place to go, and that's a beautiful thing.
"We started referring folks to our city municipal shelter, Animal Care Centers of NYC (ACC), because we were so overwhelmed with offers," says Mallory Kerley, Best Friends communications manager in New York. "They needed 200 emergency fosters in the chance that they became full, and the last I heard they were up to 300!"
No better time than now to foster a pet
Amanda Ferr responded to the need for foster homes when she learned about the center's plans to close temporarily. She knew the coronavirus outbreak could adversely affect shelters, plus she figured she could use some extra company.
Now Amanda is waiting out COVID-19 at home with her foster cat, Rick. For his part, Rick got to work making himself comfy as soon as he arrived at Amanda's place. "He is so sweet and easygoing," says Amanda. "And he sat in our laps within the first 15 minutes of showing him his new space."
It's all been a moving experience for Amanda, who's seen not only how New Yorkers care for each other during this challenging time, but also how they're doing their part to help pets. "Every pet deserves a second chance and I can't think of a better time to introduce a foster pet into your home," she says.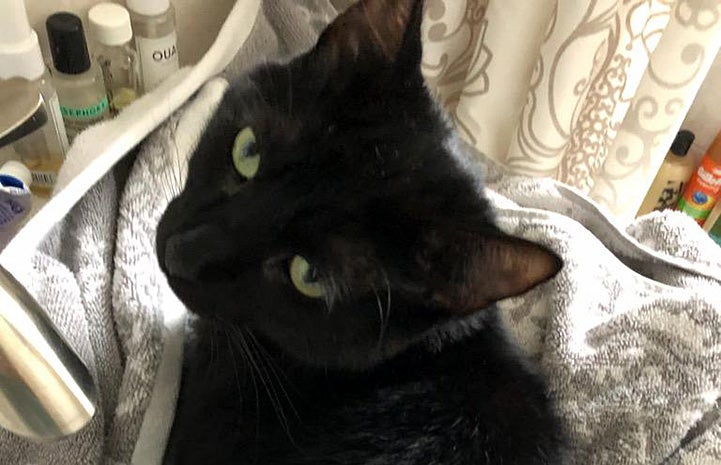 Can't travel? How about a staycation with a pet?
For Cat Oyler, the travel restrictions due to coronavirus gave her the perfect opportunity to foster. "I usually travel internationally quite a bit for work, so fostering is something that would be difficult to do," she says.
When she learned Best Friends needed foster homes, she immediately offered to help. The team matched her with a four-year-old dog named Oreo, who is recovering from hip surgery. "He loves affection, so he's eager to please," says Cat. On his first night, Oreo slept soundly on the floor right next to her bed.
Oreo is getting along well with Cat's dog, Vivi. Cat has been able to get Oreo to the veterinarian for a checkup. (He's doing great.) And she's loved every moment with him. "He's a special, sweet boy," she says.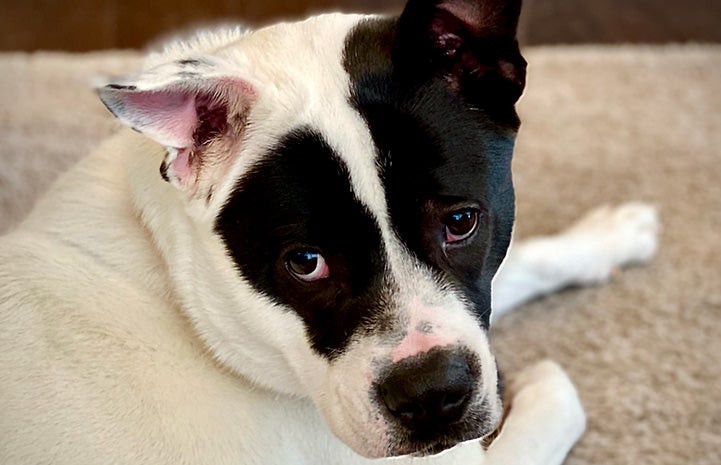 Top 10 reasons to foster a pet
A time to help others, including our pets
There's no doubt that the coronavirus pandemic has placed the nation and world in uncharted territory. And while it's scary, Mallory has been inspired by how New Yorkers have stepped up to help the city's homeless pets.
"When so many people offer to assist, it proves that no matter how hard or scary things get in our city, New Yorkers always find ways to help those less fortunate," she says.
Cat feels the same way. "New York City always comes together in times of need," she says. "Everyone is finding their way to contribute to getting through this, and it's lovely to see the best come out in all of us."
Now is the time to foster a pet in your community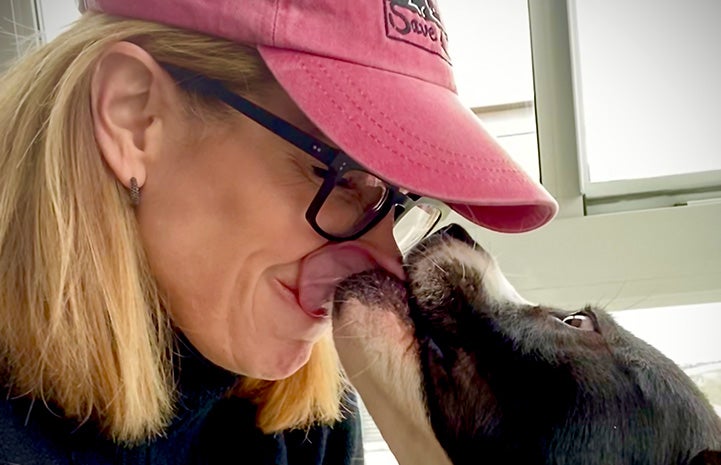 Best Friends in New York works collaboratively with city shelters, local animal welfare organizations and individuals to save the lives of pets in shelters in New York City and the surrounding tri-state area. As part of this work, Best Friends has a national lifesaving concept space and pet adoption center in SoHo, hosts adoption and fundraising events, and runs a foster program in partnership with Animal Care Centers of New York City. Together, we will Save Them All.
Photos courtesy of Fernanda Pacifico Reveliu, Cat Oyler and Amanda Ferr