Paintings by cats
Check out a gallery of paintings by our favorite feline artists, the cats of Best Friends Animal Sanctuary.
By Sarah Thornton
Dozens of cats at Best Friends Animal Sanctuary have given new meaning to the phrase "starving artist." And though they're not actually starving, they'll meow at you all day trying to convince you that they really, really need those extra treats. And they are definitely artists.
With bottles of nontoxic paint, stacks of paper and some Ziplock baggies to keep everyone's fur and fingers as clean as possible, the Cat World team has set up a new type of game for their feline friends: painting. Cats "pick" their own colors by sniffing and knocking over bottles, while caregivers and volunteers added the paint to their canvases. Then, the cats are free to work the paint around however they want by rolling and walking on top of the protective plastic and gobbling up treats.
"We tried to remove ourselves as much as we could from it," says Bee McCarroll, a caregiver who put the project together. "But obviously, we have thumbs and they don't."
What masterpieces the cats managed to create! With a wide variety of color and motion caught in each piece, no two are alike. The titles all match the artist's personality. (Caregivers helped on these; otherwise, they would all be a little less than legible.) Koda, a friendly young cat who likes to wrap himself around people's shoulders, has a painting titled "Free Hugs." Jelly Bean, who is deaf and loves extra-stinky smells, painted a work of art titled "Aroma."
Bee says that after all the fun they had on this project, they hope to do it again with more cats around the Sanctuary. But for now, let's have a look at some of the completed paintings in the Sanctuary's first all-cat digital art gallery.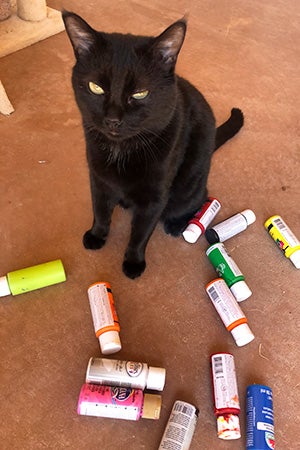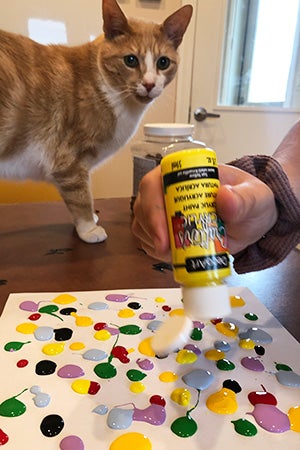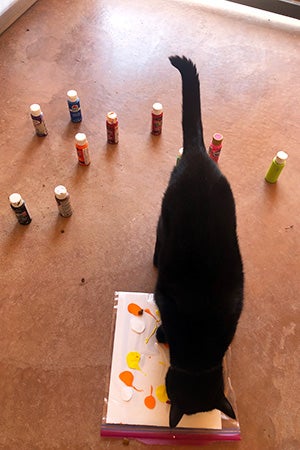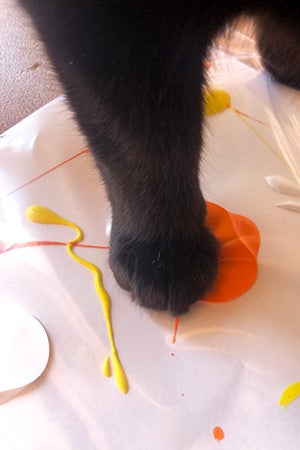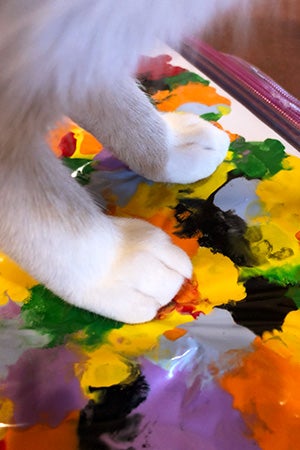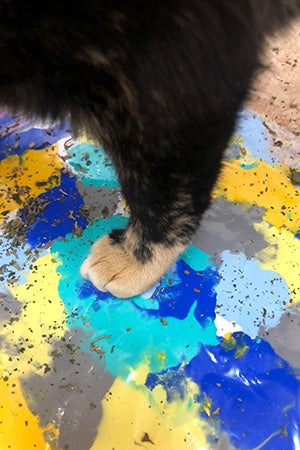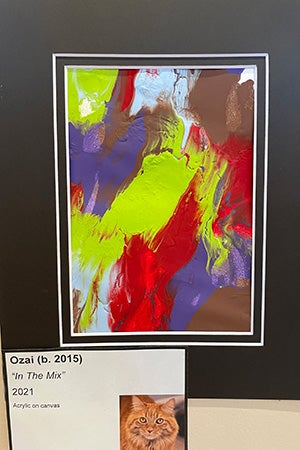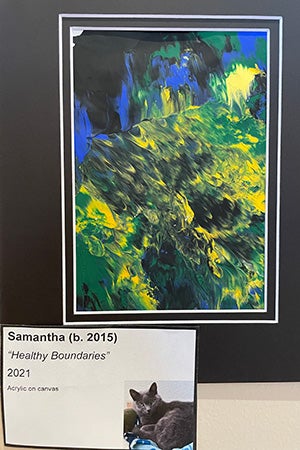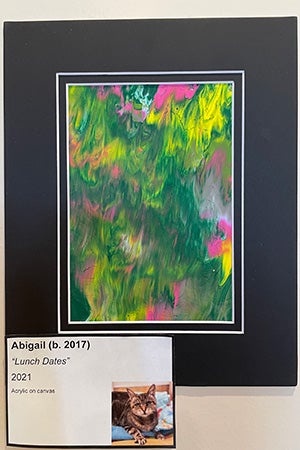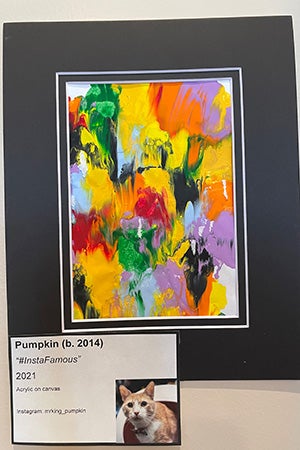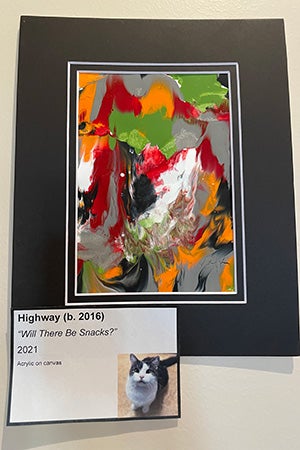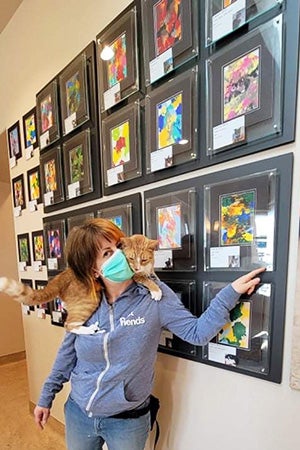 Support your local animal artists
No matter what the medium (paint, fur or slobber), you can help animal artists around the country by joining Best Friends.
Read more:
8 artists illustrate one special cat
Hot off the keyboard: When cats type
Photos by Bee McCarroll