Recruitment techniques win dream vacation for Best Friends volunteer
Image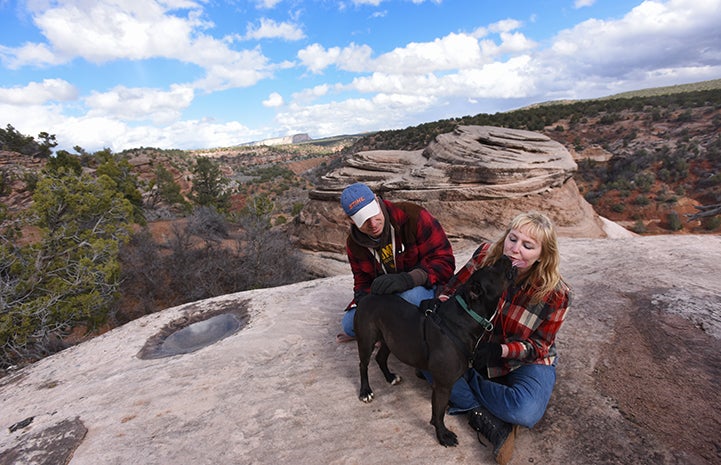 One Best Friends' supporter uses innovative recruiting techniques to encourage people to join us in helping the animals. Read about her methods.
By Christelle L. Del Prete
When Jody Peterson saw the announcement in the March/April 2015 issue of the Best Friends magazine, she knew she had to act fast. If she could recruit 100 new Best Friends members by March 31, she could win a trip to volunteer at the Sanctuary.
For Jody, who's been following Best Friends' work for more than 15 years and who does trap-neuter-return (TNR) work with community cats in her hometown, it would be a dream come true. So she took her passion for animals and her excitement about the work Best Friends is doing across the country, and she made it happen.
Innovative recruitment strategies vs. word-of-mouth
In just two weeks, Jody recruited 101 new Best Friends members. In her small town of 450 people outside of Champaign, Illinois, you might think that would take some pretty innovative recruitment strategies or social media magic. But Jody didn't have to sit down and come up with recruitment marketing ideas. Instead, she let her love of animals and her knowledge about Best Friends' national initiatives lead the way.
"All of my recruiting was done by word-of-mouth," Jody says. First, she'd start by asking people if they had heard of Best Friends. Then she'd go on to explain Best Friends' mission to Save Them All. She told people about Best Friends' national initiatives, such as pit bull terrier initiatives to fight breed discrimination and encourage the adoption of pit-bull-terrier-like dogs, and Best Friends' puppy mill initiatives, which are focused on ending irresponsible commercial dog breeding and encourage people to adopt pets instead of buying them.
"A beautiful thing"
But the community cat initiatives are perhaps the nearest and dearest to Jody's heart. After all, it was one particular community cat who set Jody on the path to helping animals. "I saw her on an April evening, carrying a kitten across the road," Jody remembers.
She and her husband ended up adding a special room to their house that included a catio, just for that cat. That's when Jody started working with TNR to help keep other community cats safe, healthy and out of shelters. And she's never looked back. "It's been a beautiful thing," she says.
Since Jody was not only excited about these initiatives but also working on one of them, she found it easy to talk about Best Friends. And her enthusiasm clearly rubbed off on people, who after listening to Jody wanted to become Best Friends members, too. Once the contest closed and Jody had recruited more than 100 new members, she learned that she had won a free trip to the Sanctuary. All that was left to do was plan her dream volunteer vacation.
Join the fun. Click here to become a Best Friends member.
Volunteering with pigs
This February, Jody and her husband flew out to the Sanctuary to take that dream vacation. She didn't want to miss a single thing, so she set up as many tours and volunteer shifts as she could squeeze into a three-and-a-half-day getaway.
Her first volunteer shift was in Marshall's Piggy Paradise. "I didn't realize how sweet pigs are," she says. "They collapsed on my feet and wanted belly rubs." She spent some quiet time with Rudy, a potbellied pig who'd only been at the Sanctuary for a few weeks and hadn't quite yet fit in with the pig community. "I sat with him for a while and scratched him gently with a rake, which he loved, and all the other pigs started gathering around us."
Sure to keep spreading the word
Jody also spent a full day in Cat World, taking cats for stroller rides and hanging out with them under the gazebo, while her husband Ken helped out in Horse Haven. On her last day she volunteered in Dogtown and the couple took a lucky dog named Geneva on an outing to a part of the Sanctuary called Angels Overlook, where they took in views of the canyon below.
"The experience has been wonderful," Jody says. "Best Friends really is what they say it is. If you love animals, you definitely have to come here." Like all dream vacations, Jody's went by far too fast. But she already knows that this trip to the Sanctuary won't be her last. And while she's busy planning the next one, she's sure to keep spreading the word and welcoming new Best Friends members.
Book your volunteer vacation at Best Friends
Photos by Molly Wald and courtesy of Jody Peterson