From Romania, with love for animals
Image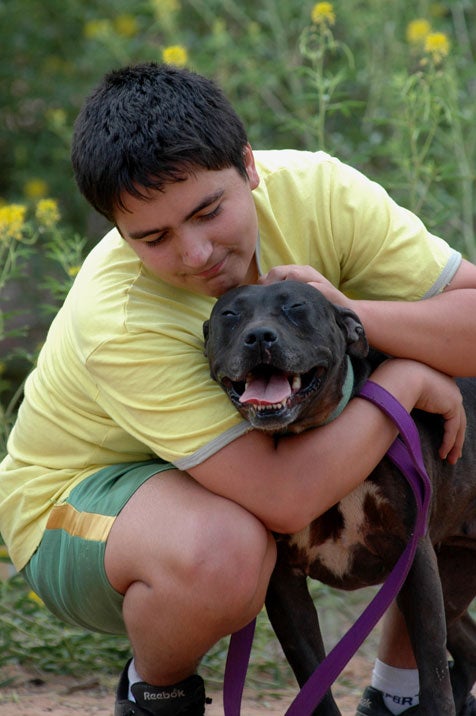 Mircea Andrei, a Romanian animal advocate, visits Best Friends Animal Sanctuary to learn more about how to help animals in Romania.
By Ted Brewer
It happened to be on the Fourth of July that Mircea Andrei arrived at Best Friends to begin his two-week visit of the sanctuary. Perhaps what made the day auspicious was that Andrei had come here to learn ways to revolutionize the way homeless animals are treated in society. And if anyone is ripe to lead such a movement in Romania, it's Andrei.
Young Romanian animal advocate
Featured in the January 2007 issue of Best Friends magazine, Andrei is the head of an animal welfare newspaper in his hometown of Iasi. Called Pupaza din tei, it is the only newspaper in Romania written and staffed entirely by teenagers.
A project of the Clopotel youth association, Pupaza din Tei has taken up the cause of rescuing the thousands of dogs and cats roaming Iasi and it environs, placing them in Clopotel's small animal sanctuary, and finding good homes for them in France and Germany.
An invitation to visit Best Friends Animal Sanctuary
Mightily impressed with Andrei (a born spokesman even in his second language of English), Best Friends invited him over to learn how he might rescue more animals, enlarge the Clopotel sanctuary, and bolster the animal welfare movement in Romania.
Next week in Best Friends News, we'll talk with Andrei to find out his impressions of the sanctuary and what insights and new knowledge he'll be taking back home with him. We'll also have some video of his tour of the sanctuary.
Also, the next issue of Best Friends magazine will feature a story about Andrei's journey.
Consider making a donation to help animals in need.
Photos by Molly Wald