Strut Your Mutt events benefit participating groups
Image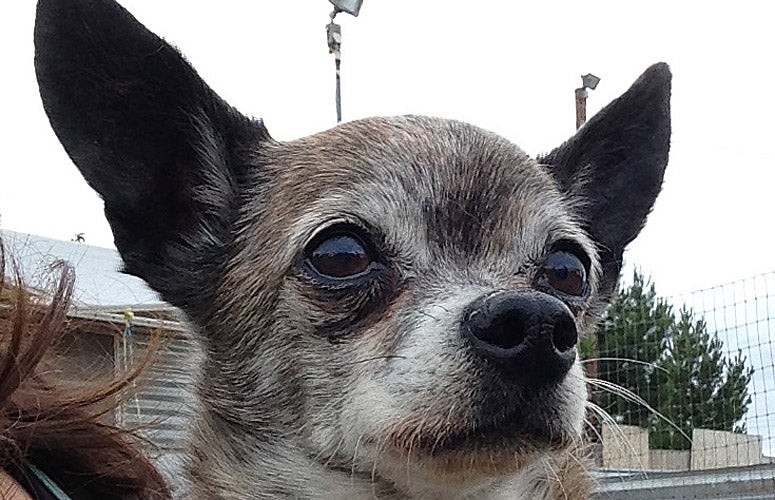 Extra funds give boost to No More Homeless Pets Network partners' lifesaving abilities.
By Denise LeBeau
Strut Your Mutt, taking place in 11 cities around the country, raises money for Best Friends Animal Society and our No More Homeless Pets Network partners. What began in Salt Lake City 18 years ago has turned into a mega-fundraising force, which also features a virtual component, Strut Across America, which gives groups the opportunity to raise funds even if they aren't near a city where a Strut Your Mutt is being held. Strut Your Mutt, sponsored nationally by MINI USA, Petco Foundation, BarkBox, Natural Balance, and Petfinder, helps participating animal welfare organizations earn money for their coffers to help them take their lifesaving abilities to the next level.
Like-minded animal groups who have joined our No More Homeless Pets Network and want to help Save Them All by ending the killing of healthy pets in the shelter system are not only eligible to participate in Strut Your Mutt, but are also in the running for financial incentives for being at the top of their game. One such group, Second Chance Animal Rescue and Foundation, in Las Vegas, Nevada, exemplifies why the fundraiser was created to begin with.
Priceless programs
With their mission to improve the lives of homeless, abandoned, neglected and abused animals through rescue, rehabilitation and re-homing efforts, Second Chance pulls at-risk animals from kill shelters and finds them loving homes. They are serious about saving as many lives as possible and were quick to have their Strut Your Mutt fundraising page up and ready for the fundraising to begin. Because of their dedication, they won $500 for their efforts.
The money from the incentive will allow them to do more good for animals. Their shelter recently set up an online portal that rescues can access to see which dogs are on area shelters' "rescue only" list, meaning they cannot be adopted out and can only go to a rescue group as a result of behavior or medical issues. Dogs like Paco, a 12-year-old Chihuahua, with a slight heart murmur. His condition is easily treatable, but the cost involved could have meant a death sentence.
"With the extra funding, we are able to pull dogs that need more help medically than we could normally provide," says Ashley Kloehn of Second Chance. "We were able to pull Paco and have him X-rayed to find out the severity of his murmur, which turned out not to be that bad. We're still looking for a perfect forever home for Paco, and thanks to the money from Strut Your Mutt, he'll be living comfortably with whatever medical care he needs until then."
The progressive organization also has another program aimed at helping the most disadvantaged pets, called Pip's Pals. The program's name comes from another Chihuahua they rescued, who at only two weeks old when taken in by the shelter, was extremely fragile and faced very serious medical issues. Pip Squeak had fused front legs, a severe heart murmur, and hydrocephalus (water on the brain). Although the odds were stacked against him (Second Chance's veterinarian let them know he might only survive a few days or weeks), with extra tender loving and first rate medical care, Pip lived for over a year - playing with other dogs and being a constant companion to Ashley. Although he crossed over the Rainbow Bridge too soon, his legacy is complete.
"In honor of Pip and how he stole our hearts, we created Pip's Pals, a program specifically for medically fragile dogs who may or may not be able to leave the rescue. The extra funding from Strut Your Mutt will help us sponsor a pet in the Pip's Pals program," shares Ashley.
Support your favorite animal rescue group by joining Strut Your Mutt.
Photos courtesy of Second Chance Animal Rescue and Foundation