Three little kittens, one big happy family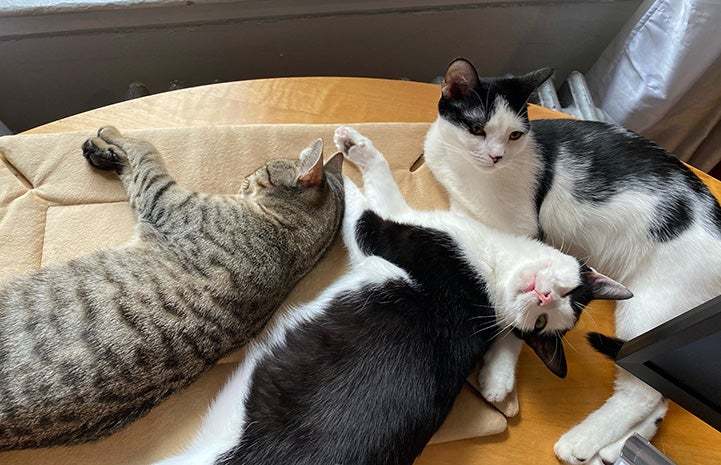 After fostering three kitten siblings with various challenges, a family decides to keep the little family together and adopts all three.
By Nicole Hamilton
On the first night that Butter, Jelly, and Nutella stayed with Alexandra Belden, she made them secure in the entryway of her apartment before she went to bed ― or so she thought. But when she went to check on them the next morning and discovered they were gone, her heart skipped a beat. "I couldn't believe it. Twelve hours into fostering and I had lost three kittens."
But not to worry: Kittens are tiny, fearless explorers who love few things more than investigating every nook possible. And sure enough, it didn't take long for Alexandra to find all three curled up together in an adorable little ball under a cabinet.
The longer Alexandra and her partner fostered the kittens, the more they got to experience their personalities unfolding. Nutella opened up first and began holding court next to Alexandra's computer while she taught her first grade students.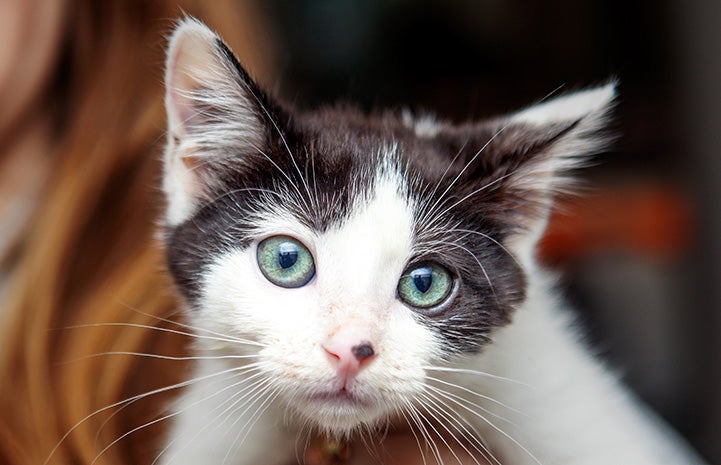 As for Butter, he was always getting into trouble. "He could cause chaos and mischief but in the most adorable way," says Alexandra. "He is so playful and fun to both watch and play with." She especially loved his signature move ― falling down and showing his belly as soon as you pet him. "It is just about the cutest thing I have ever seen," says Alexandra.
Then there was Jelly. "Jelly started off hissing and biting and swatting and we had no idea what to do with her," says Alexandra, who decided to simply give her space and patience. It ended up being a winning combination. In time, Jelly began to trust them.
"I think because she was so hard to win over it made her even more loveable," says Alexandra, who figured out that Jelly is very food-motivated. With the help of treats, Jelly really began letting her guard down.
[Playful cat with special needs falls in love with his foster sibling]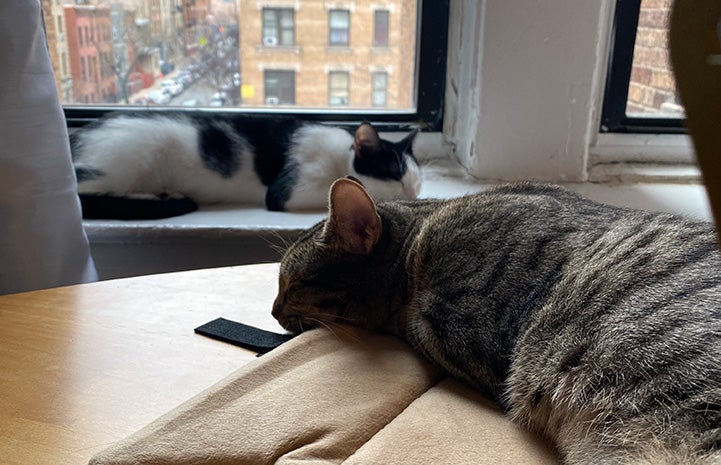 Kitten fostering, a wonderful challenge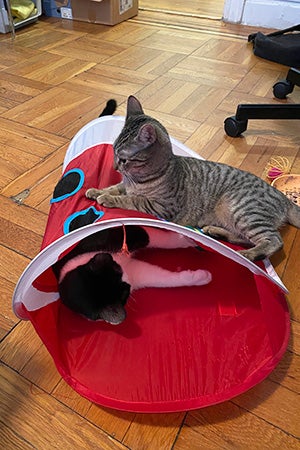 Fostering the three kittens wasn't all belly rubs and playtime, though. Truth is, the kittens were a handful most of the time. "All three of them gave us trouble," says Alexandra. "I was so worried for them in the beginning and thought I would never be able to foster again."
When it came time for them to be spayed and neutered, Alexandra had a hard time getting them in their carriers. In fact, eventually only Butter cooperated enough to be able to have surgery. Additionally, vets found that he had an abscess in his mouth, so he came home with daily medication for that.
Nutella got sick and for a couple of days needed 24/7 veterinary care. And Jelly's anxiety became so bad at one point that she needed medication to keep her nerves at bay.
With all this going on, you'd think that Alexandra and her husband would be a bit relieved when the kittens were all on the mend and ready to be adopted. But the more they helped the kittens through their difficulties, the harder it was to let go. And when they learned someone was interested in adopting Butter, they knew they had to make a big decision.
"Ultimately the choice had been made long before I sent the email to adopt all three, and I was so glad that they were still available so I could keep them together," says Alexandra.
Now, it's not every day that three kittens get adopted together, and they all would have been just fine if they had been adopted separately. That being said, the team was thrilled when they learned Alexandra was adopting Peanut, Jelly and Nutella. "It's just a great start to their new life," says Carolyn Fitzgerald, Best Friends senior manager of lifesaving programs in New York.
[Fate and friendship lead to a new start for injured kittens]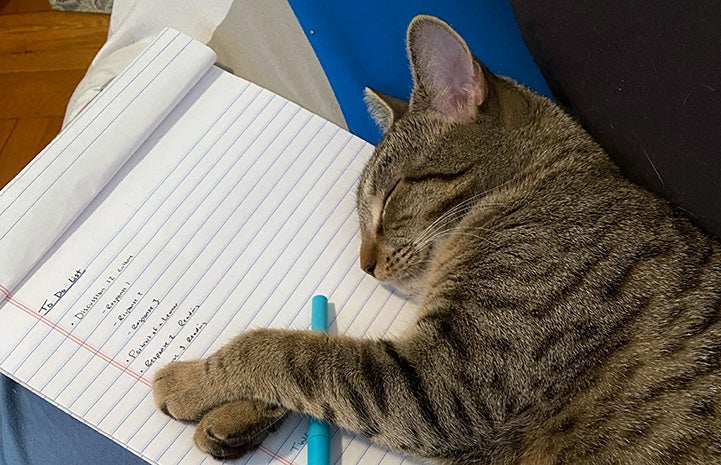 Keeping the (kitten) family together
Today the three kittens are thriving. Nutella has been working hard as Alexandra's assistant when she teaches. In fact, her first graders can earn "time in" with the kittens, who are all making daily appearances in remote school.
Alexandra reports that Butter is as chaotic as ever, and Jelly purrs the loudest and loves head scratches and playing with her people. Nutella cuddles with them every night and Butter and Jelly cuddle with each other most days. "I know it seems crazy to adopt three kittens," says Alexandra. "It seemed crazy for us too." But sometimes the craziest ideas give way to the best decisions. And in this case, that's just what happened.
"It was the best decision we have made during a really tough time," says Alexandra. "Butter, Jelly and Nutella bring us so much joy."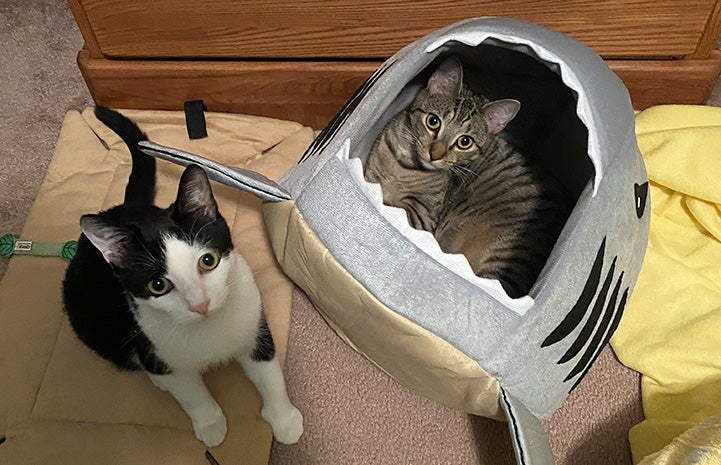 Ready to make a difference?
Adopt, foster or volunteer and make a big difference in the lives of pets where you live.
Read more
Not all cats who wander are lost
Outgoing dog is an expert at making friends
Catching up with the poster dog of No-Kill Los Angeles
Photos courtesy of Alexandra Belden and Robert Stoetzel