Virtual pet meet-and-greets open doors to new families
Social distancing means Best Friends Animal Sanctuary is getting creative with the adoption process, and even more pets are going home.
By Sarah Thornton
Adoption from most animal welfare organizations, including Best Friends Animal Sanctuary, looks different these days. It just wouldn't do to have pet adoptions come to a grinding halt, so everyone has adapted by using creative options such as virtual meet-and-greets and curbside pickup to help pets go home.
Virtual pet adoption process
Lynn Battista, adoption and transfer manager for Best Friends, says the virtual meet-and-greets at the Sanctuary are a happy surprise resulting from the not-so-happy challenge of a global pandemic.
With virtual meet-and-greets, staff members go into the animals' living spaces and show them to potential adopters via video chat. The pets are somewhere they feel comfortable with someone they already know, and therefore they are more likely to show their true personalities. Staffers are able to move easily from place to place to show a number of pets.
If the family decides not to adopt, well, they haven't left their house. But so far, that hasn't happened because the success rate for virtual adoption is 100%. And there are even more daily adoptions than before.
"Virtual meet-and-greets have been especially successful in helping us find homes for some of our longer-term, medical or behavioral special needs Sanctuary animals," says Lynn.
It's especially helpful to shy animals needing a little more time to get comfortable with new people. They don't have the pressure of a bunch of new faces all trying to get a look at them up close. And animals with medical conditions are also charming adopters and going home at a higher rate than usual.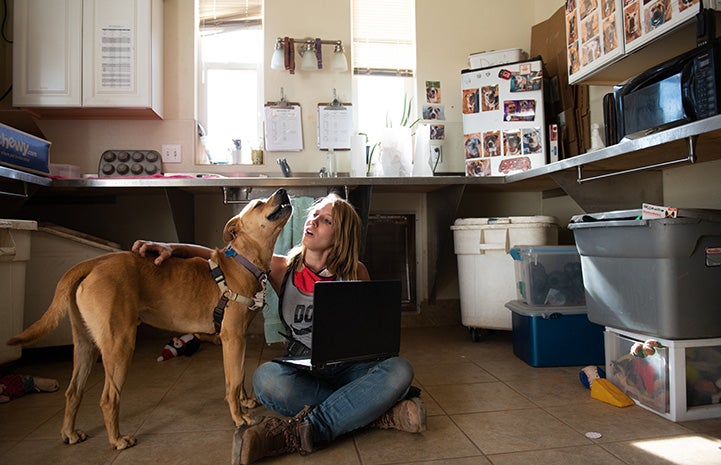 Scooby goes home
One dog benefitting from the virtual meet-and-greet setup is Scooby, a cheerful, gentlemanly dog who forms strong bonds with the people he's comfortable with. Scooby might have been nervous going to a new place to meet a potential adopter, but instead he was able to hang out with caregiver Alaina in a space he was used to, where he could show off his real colors. While Scooby was resting on the cool floor, Alaina explained his personality and energy level ― plus how much food he likes to eat after running around all day.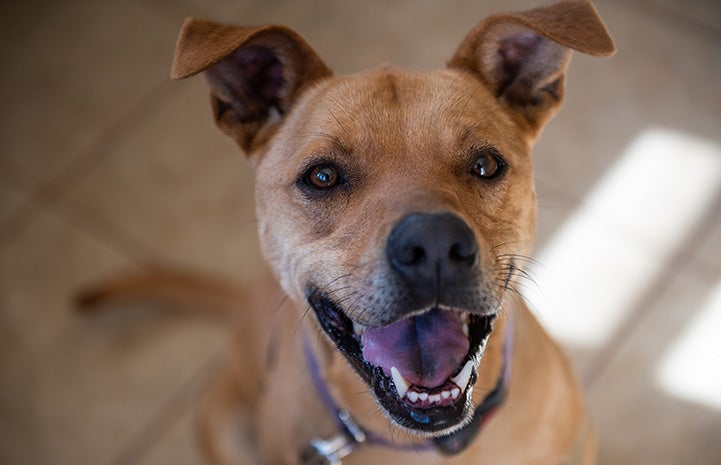 With potential adopters and an adoption specialist on the video chat, Scooby stuck his face into the camera and enjoyed the one-on-one attention as his family-to-be fell in love with him. Soon, they were driving down from Salt Lake City to pick up their new family member.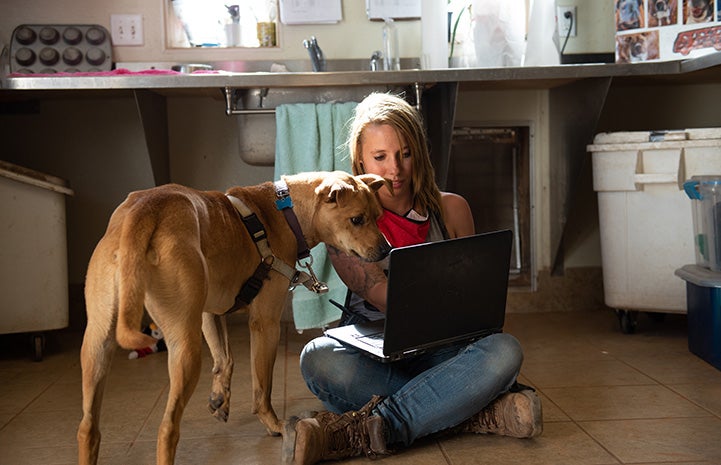 Boone the cat gets his chance to shine
Another lucky pet was Boone the cat, who also found his perfect family through virtual adoption. A gorgeous, lovable tabby, Boone has allergies that for a time required him to wear a cone or he would scratch himself until he was bleeding. He is on medicine and needs a special diet. The family wasn't looking for a cat with special needs, but he was on their list of potential adoptees.
After virtual meet-and-greets with several others, it came down to a choice between Boone and another cat, but they fell in love with Boone's affectionate nature and striking good looks. The family was already planning on providing a homemade raw diet for their new family member. For a cat with allergies, it was the ideal setup. Boone went home to live in the lap of luxury.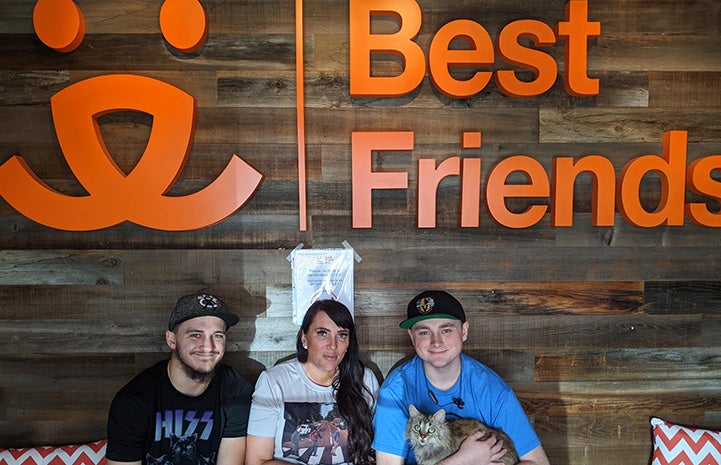 A glimpse of the future
While virtual adoptions from the Sanctuary are limited to families who can drive here to pick up their new pet, the future may hold more possibilities for options such as the virtual meet-and-greet. Just implemented in the past few weeks, it's already doing wonders.
"The overwhelming response from the public opening their homes to foster and adoption of animals is truly a silver lining in this crisis," says Lynn.
Bringing families together and getting more animals adopted is what it's all about. "Normal" may be on hold and a lot of changes are taking place, but on the other side, in some ways we're getting stronger and better than ever.
Virtual or otherwise, find an adoptable pet near you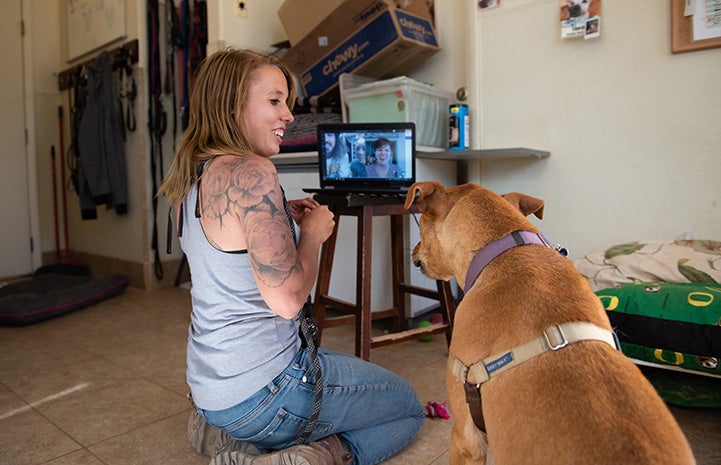 Photos by Molly Wald and courtesy of Ali Sigrist