Purrspectives from a blind tabby cat
Ember can't see, but she can feel the love all around her.
By Ember the cat
Oh hey. I'm Ember. Watch my video for a look inside a day in my life at Best Friends Animal Sanctuary!
(purrs)
I love legs to rub on and long walks outside.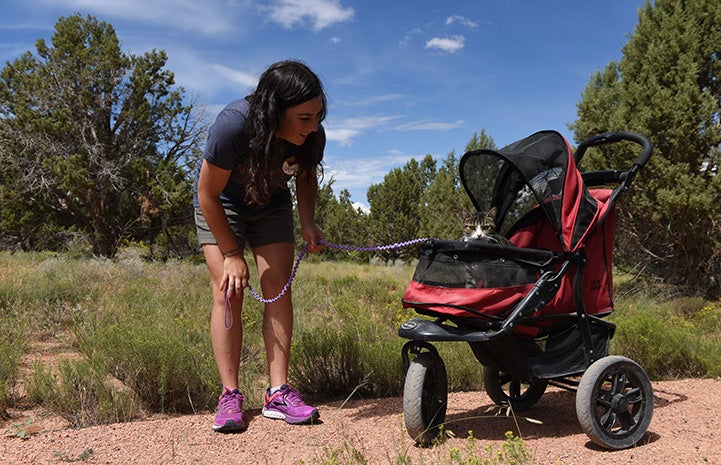 I have six more toes than most cats! My friends say, "Ember, you're sooo extra."
(giggle)
They say that cats with extra toes are extra lucky, which makes me the luckiest girl in the world with my six extra toes.
And ya know what? Even though I can't see a thing, I feel all this love around me.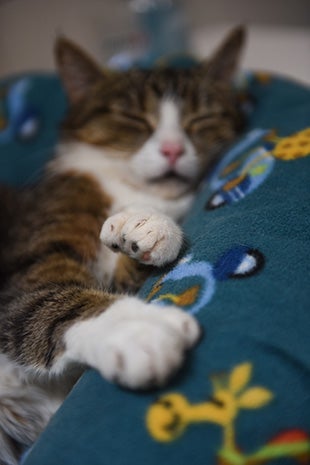 Join Best Friends, where the animals rule
Send some love to Ember's feline friends at the Sanctuary.
Read more
Top-secret purrspective from an office cat
Work life purrspective from a barn cat
Photos by Molly Wald