Purrspectives from a feline film director
Film noir goes fluffy, thanks to Twiggy the cat
By Twiggy the cat
Bon jour, je m'appelle Twiggy. And here is my film nouveau, my masterpiece, where I ask what is the meaning of life.
Shall we find it when we are looking out onto the world beyond?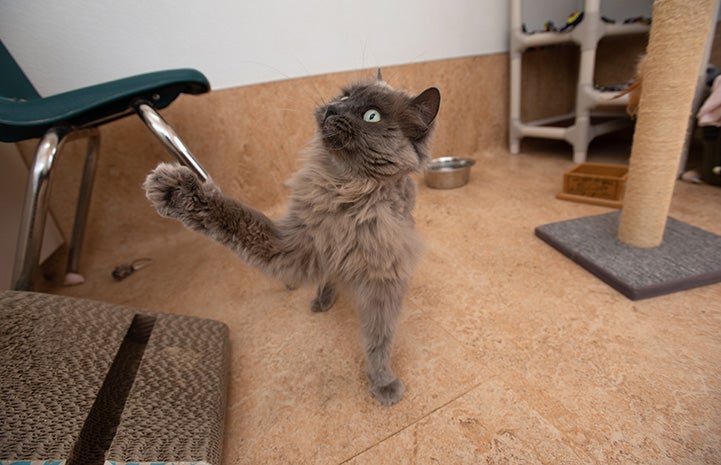 Or is true meaning found gazing into the eyes of another?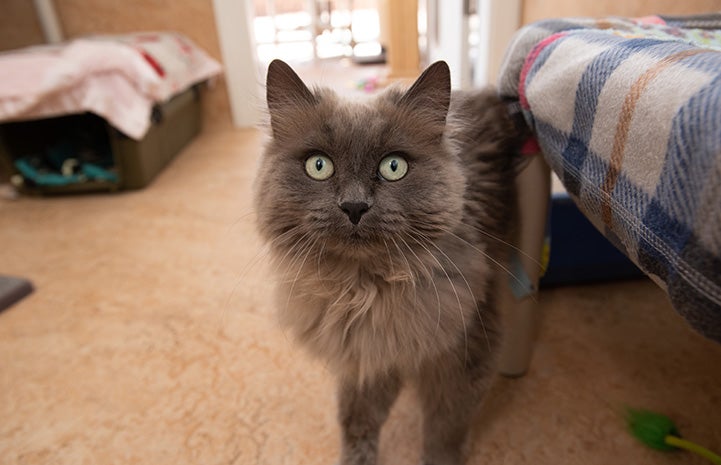 Mon ami, I once sought meaning in the trappings of glamour and illusion. But now I have cast off the emptiness of superficiality to devote myself to exploring my true purpose through the creation of art and beauty in the practice of my film. Merci.
A few days after the premiere of her film, Twiggy found the ultimate purpose of life when she was adopted into a wonderful new home.
Join Best Friends, where the animals rule.
Send some love to Twiggy's feline friends at the Sanctuary.
Read more
Purrspectives from a blind tabby cat
Top-secret purrspective from an office cat
Work life purrspective from a barn cat
Photos by Molly Wald