Purrspectives on pigs from a 22-year-old cat
Meet Meow, the Piggy Paradise mascot at Best Friends Animal Sanctuary.
By Meow the cat
Hello, darlings. I'm living my best life here in paradise — Piggy Paradise that is.
I've been sharing my feline philosophies with my pig squad since the 90s. Back then, people knew me by my Messenger screen name, MysticMeow5001. Now I just go by Meow.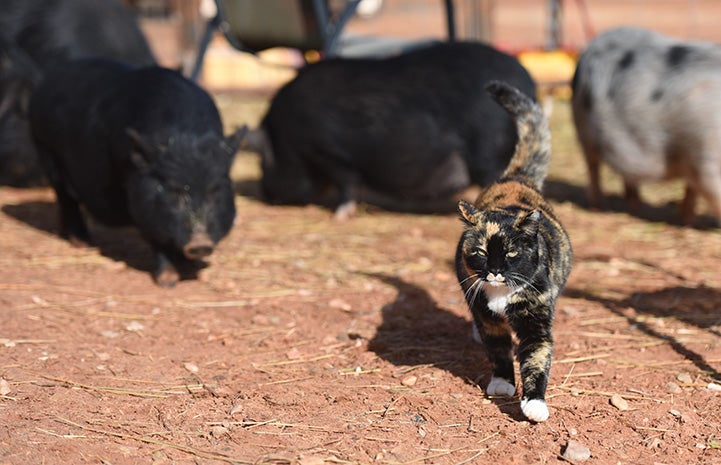 I've learned a few things over the years.
Home is where the heart is. My heart is sleeping under the stars ― and with the pigs.
I'm never too old to feel young.
The older I get, the better it gets. For me, it's been getting better for 22 summers.
Outside is my best side. It just looks good on me.
Life is truly what you make it. I'm proof of that.
I can't say I really have any regrets ― not a single one.
Well ...
(giggles)
… maybe I could have taken a mud bath with my friend Poppy. I never did see him get a sunburn.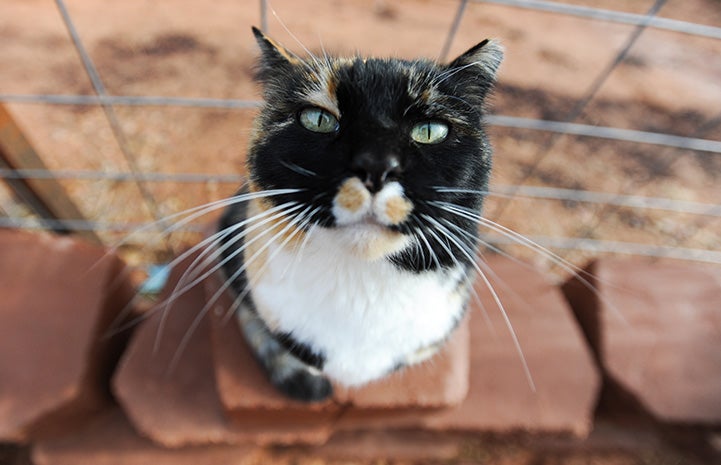 Join Best Friends, where the animals rule
Send some love to Svetlana's feline friends at the Sanctuary.
Read more
Top-secret purrspective from an office cat
Work life purrspective from a barn cat
Blind cat sees a world of good in everyone and everything
Photos by Molly Wald