Ernie Sims Encourages Responsible Dog Ownership This Saturday at Progress Village Park in Tampa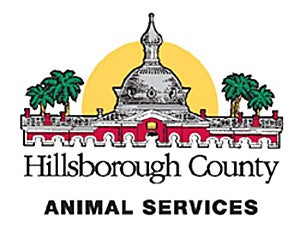 NFL linebacker Ernie Sims will team up with the new Hillsborough County Animal Services/Best Friends Animal Society "Shelter Partners for Pit Bulls Project" for a Pit Bulls in the Park event, Saturday from 8 a.m. to 2 p.m. at the Progress Village Park, 8802 Allamanda Ave., Tampa.
The event is free to the public, and guardians of pit bull terrier-type dogs are invited to bring their dogs out for an entertaining day in the park to watch demos, and participate in fun activities like weight pulling and obedience training. Dogs must be leashed and have a secure buckle collar.
Sims will offer educational presentations at the event. He plans to tackle the important topic of responsible dog ownership--encouraging people to save lives by adopting from shelters, promoting the importance of spaying and neutering, and promoting kind, compassionate interaction with dogs.
Pet parents can pick up free spay/neuter vouchers to give their animals a longer, healthier life and to help reduce the number of dogs euthanized in local shelters. There will be abundance of educational information to encourage responsible guardianship and care of pit bull terrier-type dogs.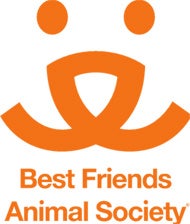 Sims ranks among the biggest animal lovers in the NFL, and he's known for being passionate about pit bull terrier-type dogs. The proud parent of three pit bull terriers rescued from shelters, he participates in diving, agility and other healthy competitions with his dogs. Additionally, Sims is committed to educating youth on how to be responsible guardians and how to have positive interactions with dogs.
Sims' Big HITS Foundation provides support to community-based organizations that offer services to disadvantaged youth and young adults and assist organizations that support animal humanity. "HITS" stands for "Helping Instill Tools for Success."
The foundation supports efforts to strengthen families, particularly those children and families with the greatest economic need and the least opportunity. His foundation offers sports camps, recreation and educational programs and activities, and encourages humane treatment of animals by supporting organizations provide services to reduce the cycles of violence and abuse to animals.
Hillsborough County Animal Services (HCAS) works in conjunction with Best Friends Animal Society on the Shelter Partners for Pit Bulls Project, with funding support from PetSmart Charities®. The project is designed to encourage responsible pet guardianship and reduce euthanasia of pit bull terriers and similar-type dogs, as well as strive to improve the public perception of this type of dog.
Best Friends Animal Society works to help pit bull-type dogs through its national pit bull terrier initiative which helps dogs who are battling everything from a sensationalized reputation to legislation designed to bring about their extinction. The campaign's goal is to end discrimination against all dogs-because they are individuals and should be treated as such.
Best Friends works with humane groups all across the country to bring about a time when there are No More Homeless Pets®. 
About Best Friends Animal Society®
Best Friends Animal Society is a nonprofit organization building no-kill programs and partnerships that will bring about a day when there are No More Homeless Pets®. The society's leading initiatives in animal care and community programs are coordinated from its Kanab, Utah, headquarters, the country's largest no-kill sanctuary. This work is made possible by the personal and financial support of a grassroots network of supporters and community partners across the nation.
To become a fan of Best Friends Animal Society on Facebook: //www.facebook.com/bestfriendsanimalsociety
To follow Best Friends on Twitter: //twitter.com/bestfriends
###