Register for the Best Friends National Conference
Get inspired at the 2022 Best Friends National Conference, happening July 7–9 in Raleigh, North Carolina!
With more than 100 sessions presented by leaders in animal welfare, marketing, DE&I, government relations, and more the conference has something for everyone. Whether you're a kennel technician, a veterinarian, a shelter director, a board member or an adoption counselor, you'll leave this year's conference informed and inspired to save even more lives.
Need more reasons to attend or help convincing leadership you should travel to Raleigh? Read our top reasons why you should attend this year's conference.
Registration cost: $395
Best Friends Network partners, check your email for this year's special discount code.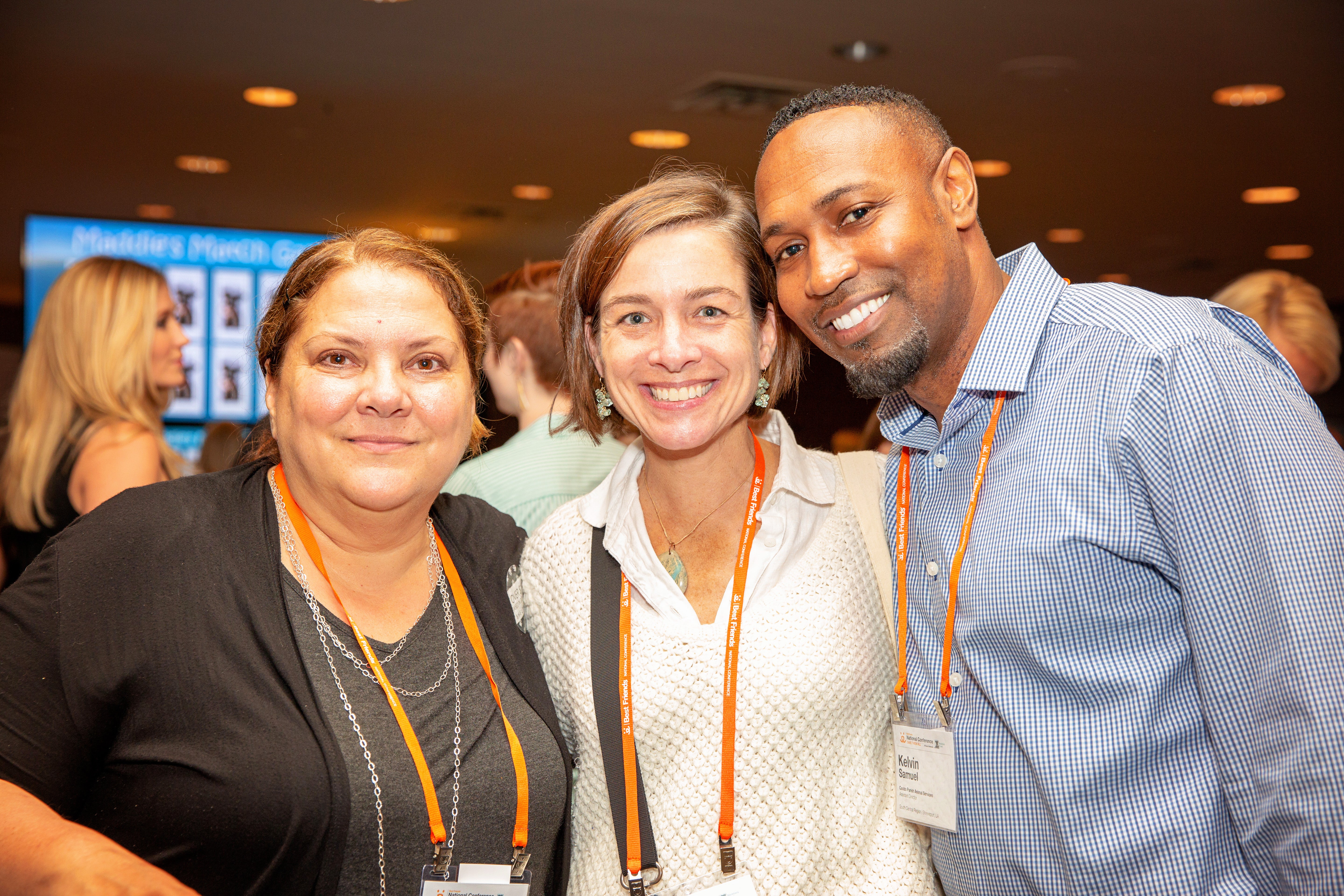 Registering a group
Interested in registering a group? You can download the group registration form to get started.
Learn more with Deep-Dive Day
You can learn even more about the latest innovations in animal welfare with Deep-Dive Day, taking place the day before the official conference kick-off.
When you register for Deep-Dive Day, you'll choose one topic from a list of six topics. Then, on July 6, you'll attend an entire day of sessions focused on your topic.
You don't need to attend the conference to register for Deep-Dive Day; however, conference attendees can sign up for Deep-Dive Day at a discounted rate ($50 for conference attendees, $75 for non-conference attendees).
If you're attending the conference, you can add Deep-Dive Day at the time of conference registration or you can sign up later. If you are not attending the conference but would like to attend Deep-Dive Day, please choose "Deep-Dive Day only" at the beginning of the registration process.
Please know that these sessions have limited capacity, so we encourage you to sign up soon if you're interested in attending Deep-Dive Day.
Session recording access
With so many sessions happening this year, it will be hard to decide which ones you'd like to see live. But not to worry!
Still have questions?
We're here to help!