Songs to Save Them All: A concert for all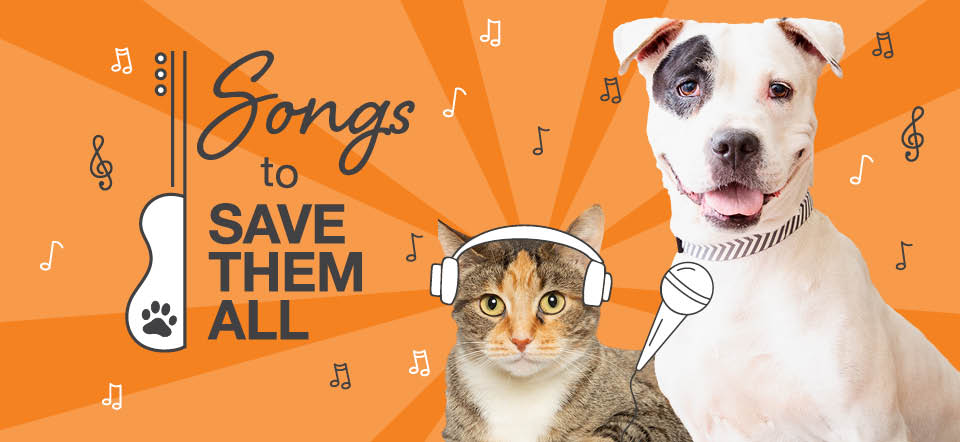 Welcome to SONGS TO SAVE THEM ALL: A BENEFIT FOR HOMELESS PETS, a virtual streaming concert to support Best Friends Animal Society's lifesaving efforts to create a brighter, safer future for homeless pets.
Songs to Save Them All brings together people from all across the country to celebrate both music and animals, and how they unite us despite our differences. Together, let's groove to the music and raise funds for homeless dogs and cats in communities nationwide.
Unfortunately, the Songs to Save Them All concert is no longer available to view in its entirety. However, you can click on the artists' names below to enjoy their individual performances.
Make a gift and save lives
When you make a gift today, you'll be helping dogs and cats everywhere to find love, families and a safe, bright future. Your gift will go straight to work saving lives through adoption and spay/neuter programs, no-kill initiatives, advocacy work and so much more.
The lineup
Thank you to the amazing artists and talented guests who are appearing at the concert on behalf of the animals.
Aunty Social
Baker Grace
"Be OK"
"I Feel For You"
Brandon Jenner
Canyon City
Chappell Roan
Davis John Patton
Dylan Dunlap
Tim Atlas
Two Feet
WILD
Wild Rivers
WOLF
Wrabel
About Best Friends
Best Friends Animal Society is a leading animal welfare organization working to end the killing of dogs and cats in America's shelters by 2025. A pioneer in the no-kill movement, Best Friends has helped reduce the number of animals killed in shelters from an estimated 17 million per year to around 378,000 in 2022.
Best Friends runs lifesaving programs across the country, as well as the nation's largest no-kill animal sanctuary. Working collaboratively with a network of more than 4,200 animal welfare and shelter partners, and community members nationwide, Best Friends is working to Save Them All.
In collaboration with the official Best Friends Credit Card, from Credit One Bank.