The Best Friends Pet Resource Center, where compassion meets innovation
At the heart of the project is the construction of a 20,000-square-foot facility in Bentonville's 8th Street Gateway Park, offering pet adoption, newborn kitten care and low-cost pet wellness and spay/neuter services for families with low incomes.
The Best Friends Pet Resource Center in Northwest Arkansas represents the future of animal sheltering. It is the first-of-its-kind, fully reimagined shelter that breaks the mold of the antiquated facilities that have been the norm for almost 150 years. Its design and operation reflect an understanding that our animal companions are an integral part of our communities. It is accessible, inviting and life-affirming for all pets. The community-centric center upends a traditional model of stress-inducing kennels and cages for homeless pets and often limited or non-existent support and services for people struggling to keep their pets.

Thoughtful and open in design, the center encourages the public to easily engage with dogs and cats, and offers resources, services and events for both ends of the leash. The Center will transform the way homeless pets are cared for and serve as a nationwide model for community supported sheltering.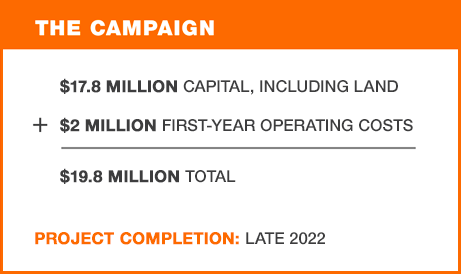 A shelter like no other for a place like no other
The dogs and cats of families with low incomes need a place where they can access vital pet services at low cost. Homeless pets need a place where they can get the love and care they require to heal and find homes of their own. Adopters need a special place where they can find a new best friend. And we all need a place where we can share our knowledge with each other and build aware­ness around the issues facing animals.
Northwest Arkansas needs a community destination where people can celebrate their special bond with pets and save the lives of pets who are homeless. The Best Friends Pet Resource Center in Northwest Arkansas will do all of this and more, with your help.
For the community, by the community
The story of the pet resource center began in 2016, when local animal advocates, civic leaders and passionate community members like you came together for pets, for people and for the greater good of Northwest Arkansas. These like-minded individuals recognized that pets are a foundational part of communities, deserving of second chances and loving homes.
From grassroots lifesaving efforts, shelter assessments and a lot of planning emerged the vision of a pet resource center. Today, thanks to the determination of many, including our incredible animal welfare partners, the dream of creating this community space is on the verge of becoming a reality. You can make it happen.
Support the campaign
The state-of-the-art pet resource center that we'll build together is a quality-of-life investment for Northwest Arkansas. It will help keep pets and families together while providing adoptable cats and dogs with the second chances they deserve.

Cost of raw materials have increased due to current supply shortages.
As an innovative animal sheltering model for the nation, the pet resource center will be another point of pride for this dynamic region — making this opportunity in Northwest Arkansas as special as the region itself.
Campaign leadership committee
Thank you to this special group of leaders, who, as members of the campaign leadership committee, are helping us drive fundraising efforts and secure critical resources for the Best Friends Pet Resource Center in Northwest Arkansas:
Kristin Switzer, campaign director
Tamara Roberts, honorary chair
Steve Galen, campaign co-chair
Kathleen Coughlin, committee member
Erin Bogle Easley and Jason Easley, committee members
Candra and Leigh Davis, committee members
As a life-time pet lover, I cannot wait for our new Best Friends Pet Resource Center to be a part of our NWA community! Whether you want to volunteer, adopt or just come hang out, there will be something for everyone. I'm grateful to be a part of such a worthy project."
Tamara Roberts, honorary chair of the campaign leadership committee and Fayetteville resident/philanthropist