5 everyday heroes helping animals
Read about five extraordinary people and the ways they are saving the animals around them.
By Jennifer Hayes
Can we have a round of applause? These five heroes for homeless pets are doing incredible things every day to help animals in need. From a woman taking a long trek with an injured swan bundled up in her arms, to students raising money with homemade bracelets, we invited you to enjoy their stories and be inspired.
Lucky break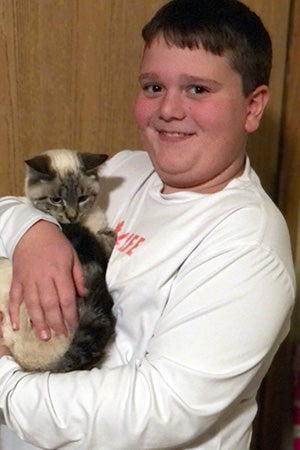 While heading home in Camden, New York, 11-year-old Jayden Rattray spotted an injured cat in the road. He got his grandmother to pull over to rescue the cat, who he held for two hours until they found a veterinarian to help. The cat had suffered multiple injuries, including a broken pelvis, and Jayden called the veterinary practice daily to check on her. When the kitty wasn't claimed, Jayden named her Lucky and brought her home, but not before another big-hearted individual anonymously came forward and paid Lucky's vet bill.
Art from the heart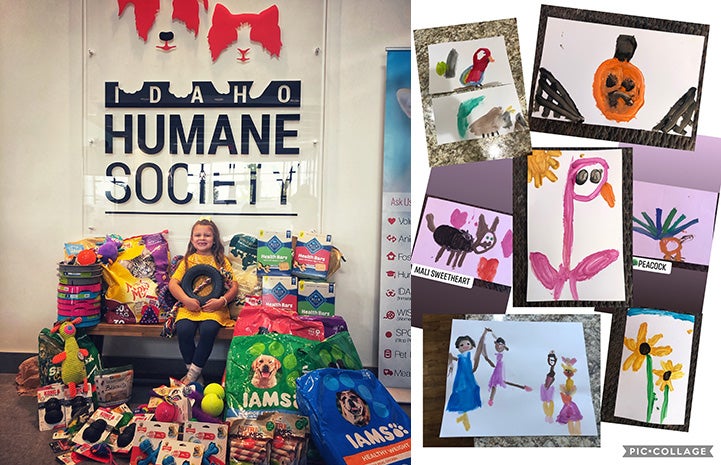 When five-year-old Elliot Phillips-Hallock heard that the Idaho Humane Society needed pet food, she wanted to help. Elliot loves both animals and painting, so she merged her two passions and created 50 paintings in a few days. Her mother posted photos of the paintings on social media, along with a suggested donation of $5 per piece. The youngster raised more than $900, and when they went shopping for pet food, the store gave Elliot an additional $100 in supplies to be given to the shelter.
Catch of the day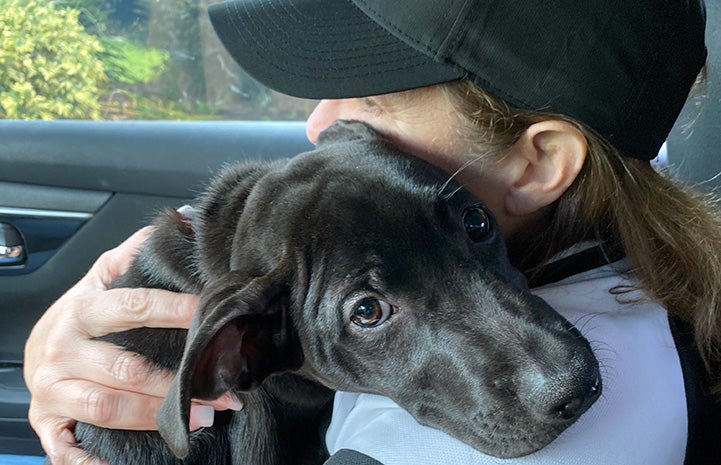 What could have been a tragedy turned into a heroic rescue after a young terrier puppy plummeted off a bridge at the Florida-Georgia border. Thankfully, a man who had been fishing nearby jumped into the water and battled the current to save the pup. The identity of the good Samaritan remains a mystery, but the puppy, now named Queso, ended up at Nassau County Animal Services and was soon adopted.
A bird in the hand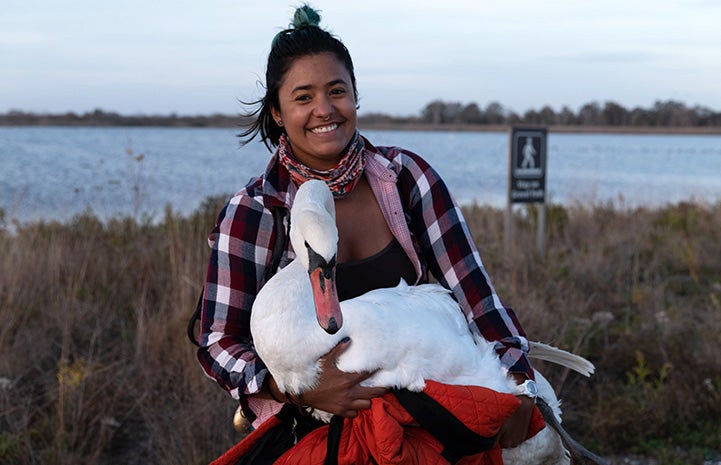 When wildlife rehabilitator Ariel Cordova-Rojas found an incapacitated swan while walking in Jamaica Bay Wildlife Refuge in New York City, she sprang into action. She wrapped the swan in her jacket and started walking, leaving behind her bike, which she had ridden to the refuge. After a two-hour journey that included a ride from some cat rescuers, a stint on the subway and then another ride from Wild Bird Fund staff, Ariel and the swan arrived at the rehabilitation center. There, it was determined that the swan had leg paresis (nerve damage that causes a mild form of paralysis), which was treated with physical therapy and medication.
A+ in charity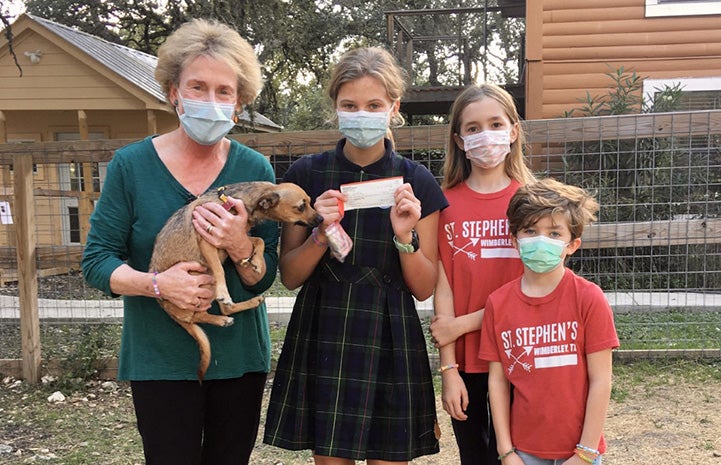 Lucy, Claire and Emmelia — three students from St. Stephen's Episcopal School in Wimberley, Texas — call themselves "the giving girls." To benefit Best Friends Network partner Wimberley Adoption Group & Rescue, the girls not only sold homemade bracelets, but they also located donors to match the proceeds. In all, they raised more than $400 and were enthusiastically thanked by one of the group's pups. Their philanthropic efforts aren't over, however, since they plan to raise money for even more local charities.
More tales of kindness, directly to your home
This article originally appeared in Best Friends magazine. You can subscribe to the magazine by becoming a Best Friends member.
Read more:
No matter where you are, you can change the world for shelter animals
Hitting the road to raise funds for animals
Volunteer extraordinaire helps pets and people who need her
Photos by Sarah Ause Kichas and courtesy of Karen Hall, Alyssa Hallock, Joe and Kate Catania, JoshSpector and Wimberley Adoption Group & Rescue