5 inspiring stories of animal-loving kindness
Five people who turned their love of animals into something amazing.
By Jennifer Hayes
From an 11-year-old reading to homeless pets and creating animations to promote their adoptions, to a centenarian bringing home a senior cat in need of love, animal lovers of all ages star in these stories of kindness across the country. They've already got tails wagging and purrs rumbling, and we hope they'll bring a smile, as well as some inspiration to you, too.
Pawing it forward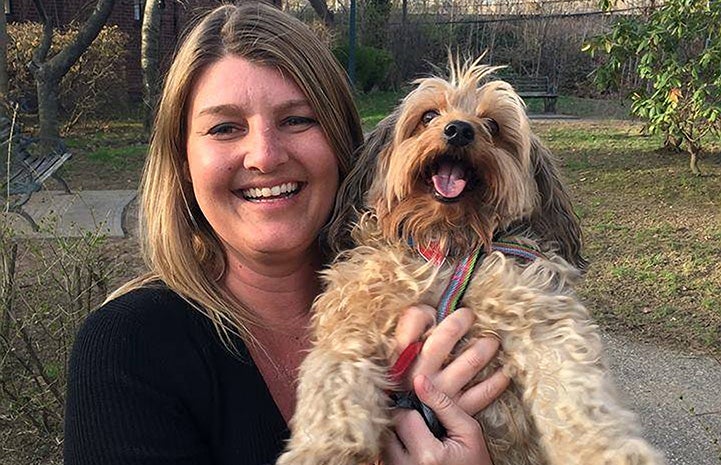 Corinne Conover wanted to help people in need, as well as their pets. That's why she founded Paw It Forward NY, a volunteer-based nonprofit that offers free services for dogs and cats of the elderly, cancer patients and those with physical disabilities in Queens and the West Village in New York City. The volunteers don't just feed the pets or take them for walks. They always engage the pets' people in conversation, brightening the day for the whole family.
The golden age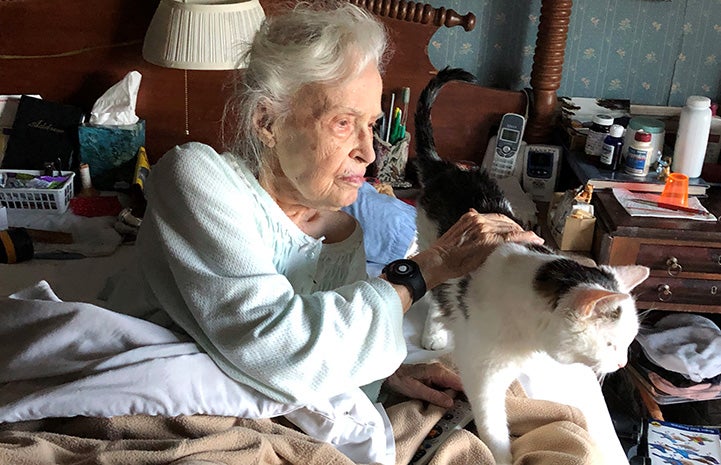 Penny is 101 years old and when her cat passed away, she was given a stuffed animal. However, understandably, she missed the warmth and purrs of real feline companionship. So, her family reached out to the Humane Society of Catawba County, a Best Friends Network partner in North Carolina. The shelter had the perfect pet for Penny: 19-year-old Gus, a cat who had recently been relinquished. Penny's family offered to care for Gus and it turned out to be a match made in heaven.
An open book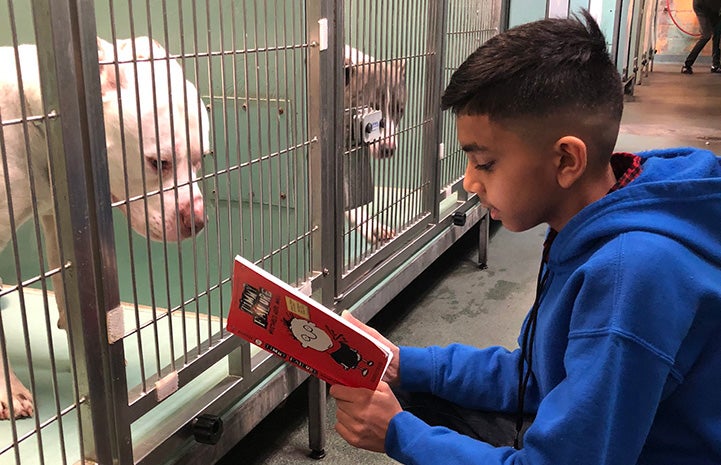 Two years ago, 11-year-old Evan Bisnauth joined Books with Boroughbreds, a program of Animal Care Centers of NYC. He spent five hours reading to the adoptable dogs on his first day, and since then, he always ended his visits telling them not to give up and reassuring them that they would be adopted. Even the pandemic hasn't stopped him. When he was prohibited from going to the shelter, Evan began posting to Instagram (under @Eb_and_the_pets), sharing videos about the dogs and even learning how to create short animations to promote them.
Five-star accommodations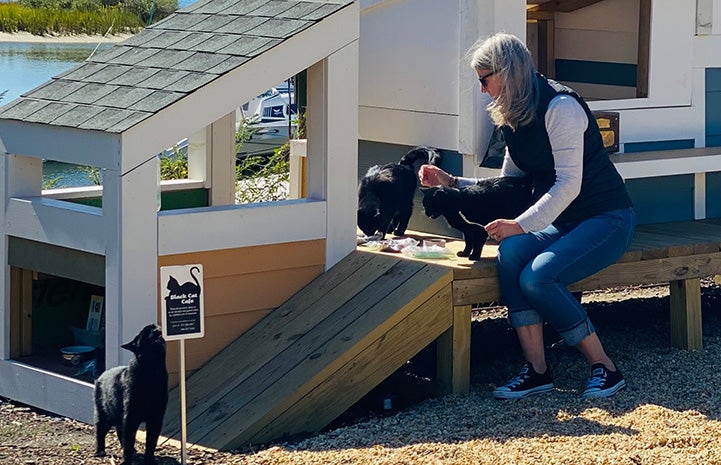 Community cats get the VIP treatment in the East Beach neighborhood of Norfolk, Virginia. For 10 years, the East Beach Cat Caretakers have been caring for a group of spayed or neutered cats there. When new owners bought the senior living facility on the property where the cats live, they held a contest within their design department to create a structure for the felines. Once the winning design was selected, the facility's owners paid to have it built, naming it Black Cat Café. Now, those lucky kitties not only have full bellies, but they also have a safe and comfy place to sleep.
No bones about it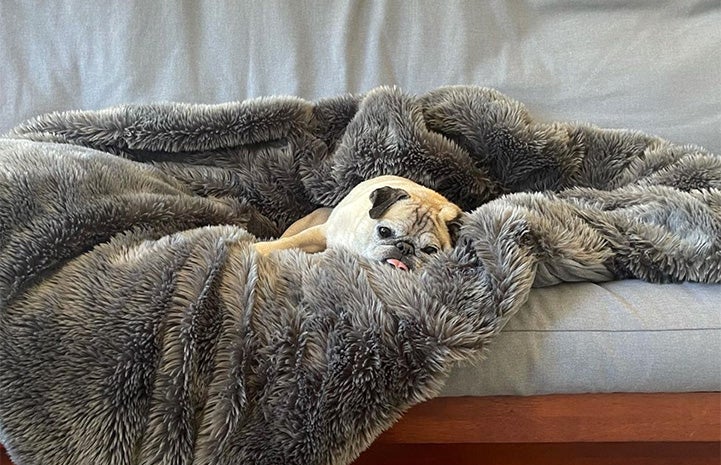 Not sure what your day holds? No problem, just look to Noodle the pug. His person, Jonathan Graziano, posts Noodle's daily wake-up routine on TikTok, forecasting either a "Bones" day (if Noodle stands) or a "No Bones" day (if Noodle flops back down). If it's a "Bones" day, watchers are encouraged to take on the day with gusto. If "No Bones," self-care is recommended. Since Noodle is partial to remaining horizontal, this is an engaging and charming way for Jonathan to remind people to be kind to themselves — and also a way for him to endorse adopting senior pets.
This article originally appeared in Best Friends magazine. You can subscribe to the magazine by becoming a Best Friends member.
Read more:
5 pet stories that are 100% guaranteed to make you smile
Companies that give to the animals
Why kittens need us more than ever
Photos courtesy of Corinne Conover, Penny's family, Amanda Persaud, Lori Harrington, Jonathan Graziano