Companies that give to the animals
Check out the businesses that partner with Best Friends to support saving animals' lives.
By Best Friends staff
If you're at all familiar with Best Friends, you know we often say that together we can Save Them All. It takes everyone pulling in the same direction to create real change, and that's what's happening for dogs and cats as, together, we strive to bring every community and every shelter in the country to no-kill by 2025. Of course, that means working alongside shelters and rescue groups, and it also means collaborating with businesses to support our lifesaving work.
Partnerships with like-minded organizations and businesses are truly the cornerstone of that work — now and long into the future. You know about Best Friends Network partners, and we'd also like to introduce you to a few of our mission partners — companies that are giving back to the animals. And we're so grateful that they are.
Many companies have for some time showed their support for animals. For example, ColourPop has been a supporter for seven years and MINI USA for eight years. Our partners specialize in everything from pet food and treats to clothing, beverage and grocery brands, to washers and dryers. What they all have in common is the willingness to pitch in and support saving the lives of dogs and cats in shelters.
Here are a few of our newest partner organizations that are doing their part to Save Them All.
ACANA, Best Friends pet food partner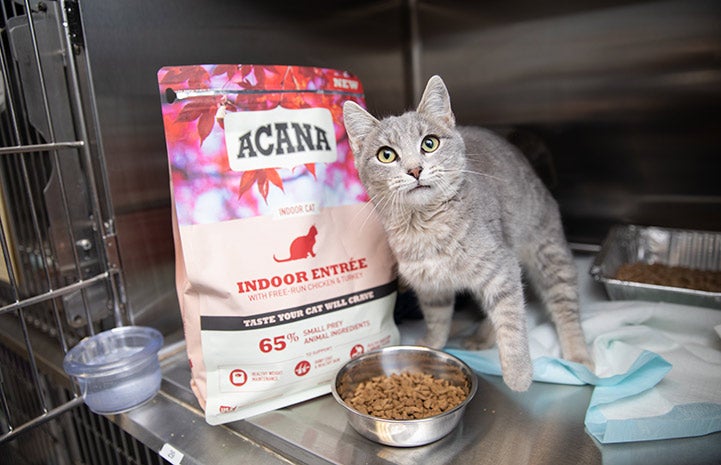 We are proud to partner with ACANA® pet food, Best Friends' official pet food sponsor, which has committed to donating dog food and cat food for all animals in our care. The new partnership makes it possible to supply up to 2.5 million meals to the animals at Best Friends Animal Sanctuary, Best Friends lifesaving centers and in our program cities across the country. In addition, the company developed ACANA® Rescue Care for Adopted Dogs, the first food in the U.S. formulated to specifically meet the needs of rescued dogs by helping them thrive through the transition from homeless to home. That's a lot of full and happy bellies.
The Best Friends Credit Card from Credit One Bank
In 2021, Credit One Bank introduced the Best Friends Credit Card, which benefits the animals and will help make the country no-kill with a $1 million commitment. Since April 2021, more than 1,000 people have become cardmembers. When you shop using the Best Friends Credit Card, you'll help animals find homes, save the lives of newborn kittens, keep pets with their families and so much more.
Airvet

This year, Best Friends launched a partnership with Airvet, a 24/7 virtual pet care companion providing veterinary services to all adopters from Best Friends. When people adopt from one of our lifesaving centers, they get two free calls to Airvet for assistance with medical questions that come up as pets get accustomed to life in their new home.
Meet all our partners
Check out the brands who have committed to supporting Best Friends and our work to bring the entire country to no-kill by 2025.
Companies that support the animals
Read more
5 pet stories that are 100% guaranteed to make you smile
Adopted dogs are veteran's new best friends