Adopted dogs are veteran's new best friends
Two once-homeless dogs are changing life for a U. S. Marine Corps veteran.
By Kelli Harmon 
Piney and Summer didn't have any special training as therapy dogs, but their presence alone is making life better for their new family. In return, the two dogs get a home where they play on the beach, sleep in the bed, go running and generally live their best lives surrounded by love and safety. It's difficult to say who needed who more.
Scott Kroeger and Felicia Summer came to Best Friends Animal Sanctuary to see if they could find a dog who might be a good fit for their family. Scott is a U. S. Marine Corps veteran, and after he was diagnosed with PTSD, it was suggested that having a dog might help with comfort and therapy.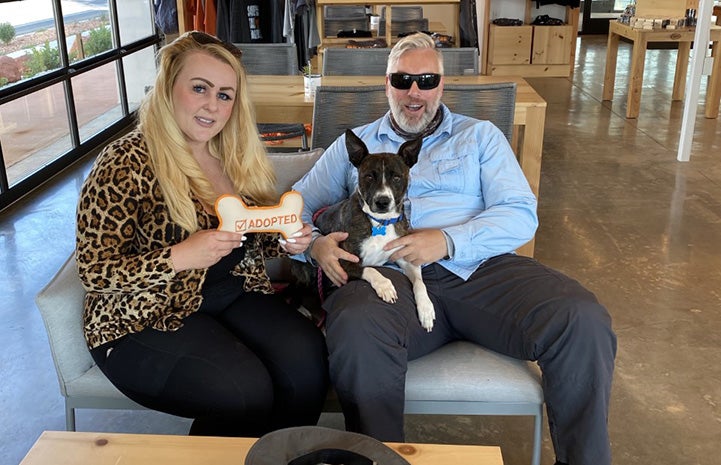 They met several dogs, but Summer Rain was the one they chose that day. They liked everything about her, right down to her cute pointy ears. So, they completed the adoption and drove her home to her new life. That night she curled up between them in bed and has never looked back.
There was only one problem: Scott and Felicia couldn't stop thinking about Piney, another dog they met at Best Friends. So, just a few days after arriving home with Summer, they contacted the team at the Sanctuary to ask about adopting a second dog. A week later, Scott again made the eight-hour drive, this time to pick up Piney. He couldn't be sure, but it felt like Piney was excited to see him again — like maybe it was all meant to be.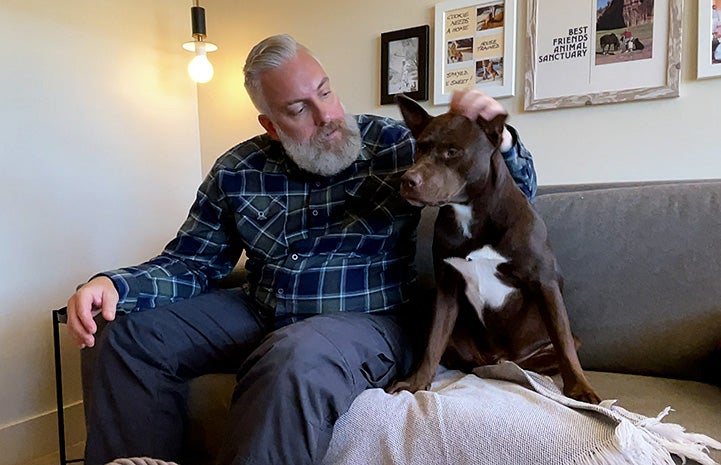 "These two dogs have been life-changing for me," says Scott. "They've made me a completely different person."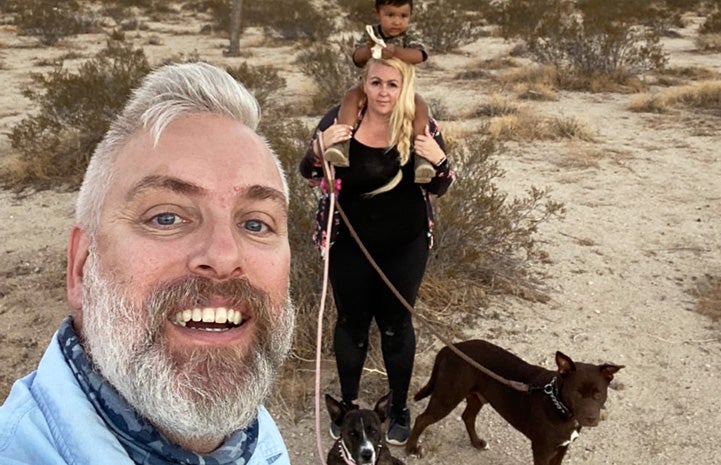 Adopt your new best friend
There are dogs and cats of all shapes and sizes just waiting for you at the nearest animal shelter or rescue group.
Save a life, adopt your next pet
Read more
8 warm and fuzzy pet adoption updates
Old dog loves learning new tricks