5 random acts of kindness for pets
Read how five everyday heroes used compassion and kindness to help pets were they live.
By Jennifer Hayes
Take a break from your day and read about five people who have helped pets where they live, including a Boy Scout who is helping community cats in Georgia and a man who spent 10 days sleeping with different dogs at a shelter in Florida.
Their stories just might lift your spirits and inspire you to perform your own random act of kindness for pets in your community.
1. Scout's honor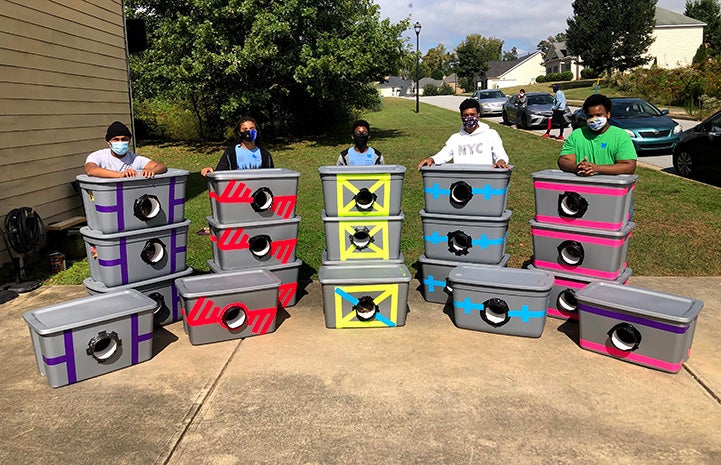 Thanks to the kindness of Tyrell Cooper, a Boy Scout in Atlanta, Georgia, some community cats enjoyed a warmer winter. The high school senior, along with members of Troop 3310, made insulated shelters for Tyrell's Eagle Scout project. The "feline abodes," as he dubbed them, were then donated to LifeLine Animal Project so they could be given to people who care for community cats in their neighborhoods.
[Cat's beauty and love of life completely outshine her skin condition]
Lifeline Animal Project received so many inquiries about the feline abodes that Tyrell created a video showing people how to make the enclosures themselves.
2. Appearing out of thin air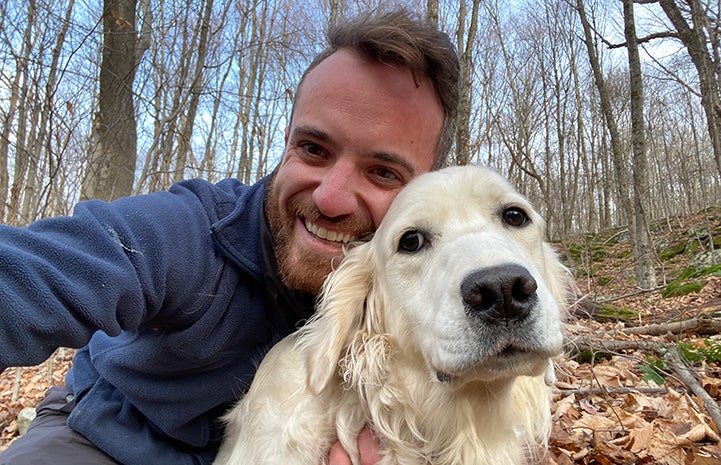 The Morgan family reached out for help when their dog, Meadow, went missing after being dropped off with family in New York. The community stepped up to search for the lost golden retriever, but she remained elusive for more than a week — until a man named Brian James saw a notice online about the missing dog. As a drone pilot, Brian thought it might be easier to locate the light-colored dog from the air. His hunch proved correct. When he spotted a patch of white, he rushed to the area and, sure enough, it was Meadow. The pup was reunited with the overjoyed Morgan family.
3. Let sleeping dogs lie (but join them)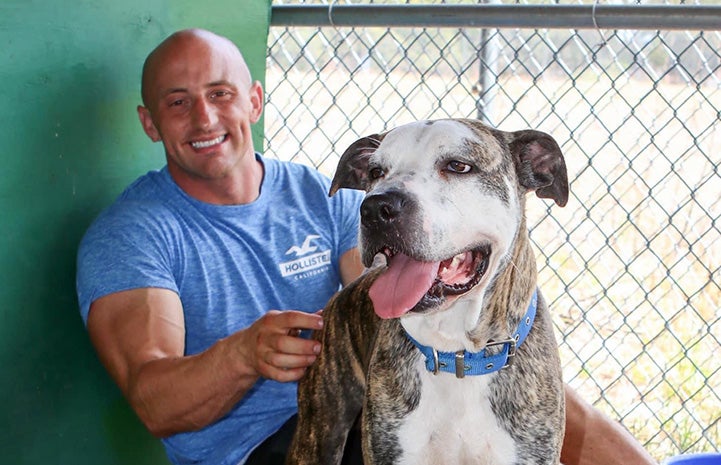 After Kris Rotonda's adopted dog, Jordan, passed away after 11 years together, he promised to honor her memory, establishing a charity called Jordan's Way. Kris now visits shelters around the country to promote adoption by selecting a dog who reminds him of Jordan and spending the night in that kennel.
[Veterinarian is a senior dog's prescription for the good life]
Kris recently spent 10 days and nights with different dogs at the Humane Society of Pasco in Shady Hills, Florida, spreading his message through live videos of his experiences in the shelter.
4. The fur will fly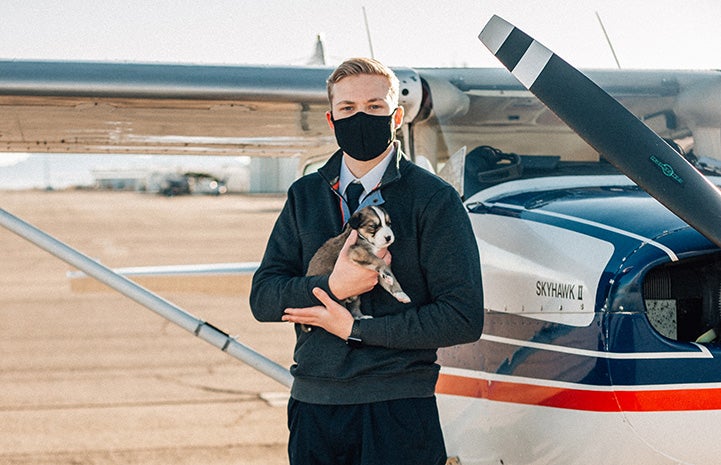 Getting a driver's license opens up the world to new drivers. So, imagine what a new pilot's license offers. High school student Cody Anderson attends SAMS Academy Aviation and he's using his new skill to transport pets from overcrowded shelters in New Mexico to areas in need of adoptable animals. On one trip, the 17-year-old flew 22 puppies with two mama dogs from Las Cruces to Albuquerque, where another pilot took over and brought them to Colorado.
5. Street smarts and heart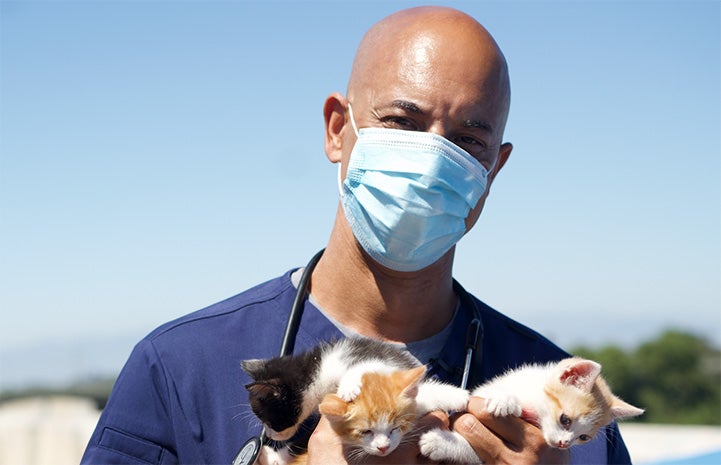 Though Dr. Kwane Stewart has been a veterinarian for 20-plus years, his passion is helping the pets of the homeless in California. Known as "the street vet," he carries a medical bag wherever he goes and stops to talk to any homeless person he sees with an animal. On weekends, Kwane visits low-income neighborhoods in cities like Los Angeles and San Diego. For years, he paid for medications and supplies out of his own pocket, but since he launched a GoFundMe page, those expenses are now covered by donations.
Make a difference for pets
Whether you choose to foster, adopt or volunteer, there are many ways you can step up and help pets at shelters in your community.
Get involved and save pets lives
Read more
97 kittens, an RV, and one lifesaving mission
Collaborating for cats in Lowndes County, Georgia
9 stories about volunteers who are making a difference for pets
Photos courtesy of The Street Vet, by Korey Washington, courtesy of Brian James, by BluEgg Photography, courtesy of Brian James and by Optimist