High-five for 5 animal-loving heroes
Read about five amazing individuals who have each helped homeless pets in their own unique and extraordinary ways.
By Jennifer Hayes
Ready for some inspiration? Here are five heroes for homeless pets: a nine-year-old entrepreneur who sells cat toys to raise money for the Humane Society of Forsyth Count, a woman who distributes surprise checks to people who dedicate their lives in service to cats and a doctor who adopted a patient's senior dog after the man passed away. These amazing individuals are doing extraordinary things for pets.
Home is where the heart is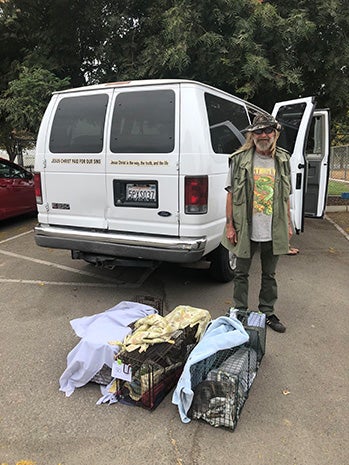 Michael can truly appreciate the lives of stray animals. Though he is technically homeless, he receives shelter at a local church in Bakersfield, California. When he noticed the area's community cats, he stepped up to help. Michael not only cares for the strays, he catches them three at a time in borrowed humane traps and manages to find transportation for them to and from the spay/neuter clinic for trap-neuter-return (TNR).
Not toying around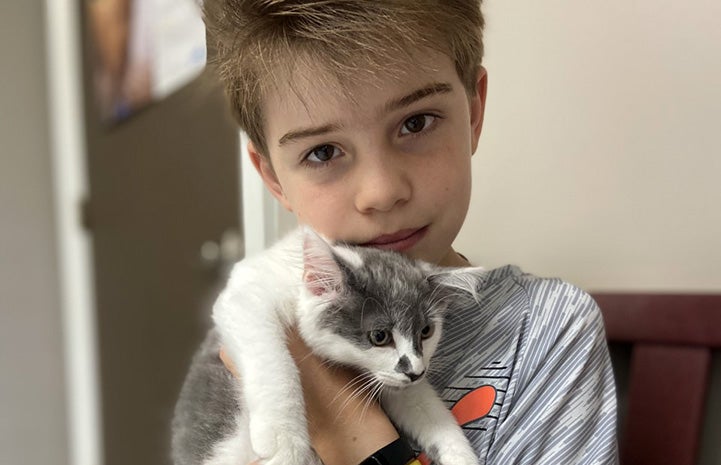 When the Nicol family found a litter of stray kittens, nine-year-old Jonathan begged to keep one, promising to pay her vet bills. To cover those costs for Gracie, Jonathan began selling homemade cat toys under the name Fun 4 Felines. He gives any money he has left over to the Humane Society of Forsyth County in Cumming, Georgia, the shelter he's supported with birthday donations since he was five.
[Help for foster kittens is just a phone call away]
Living large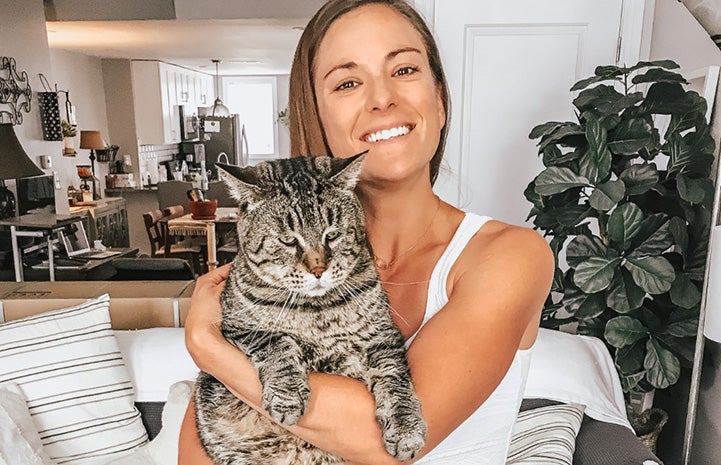 When Sarah Bergstein was selected from more than 3,000 applicants to adopt Mr. B, a then 26-pound "chonk" cat whose story went viral, her life changed. After the adoption, Sarah started a Mr. B Instagram account and with the support of her 22,000-plus followers, she created a GoFundMe campaign called Mr. B's Random Acts of Kindness. More than $10,000 has been raised and is being distributed in $500 surprise checks to people who dedicate their lives in service to cats.
Champion for the underdog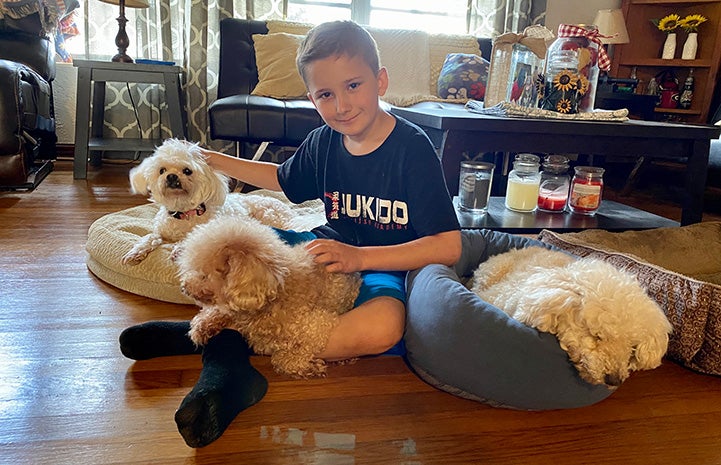 Nine-year-old Robbie Gay relates to pets overlooked in shelters. Before being adopted two years ago, he went through six different foster placements. After one of his senior dogs had to be euthanized, he made it his mission to help senior pets. Robbie raises money for Flagler Humane Society in Palm Coast, Florida, and sponsors a senior dog each month by paying half the adoption fee. "I know what it feels like not to be loved or cared for," Robbie says, "and I don't want any animal of mine to ever feel that way."
[Senior dog finds a home for her "100th" birthday]
Healing power of love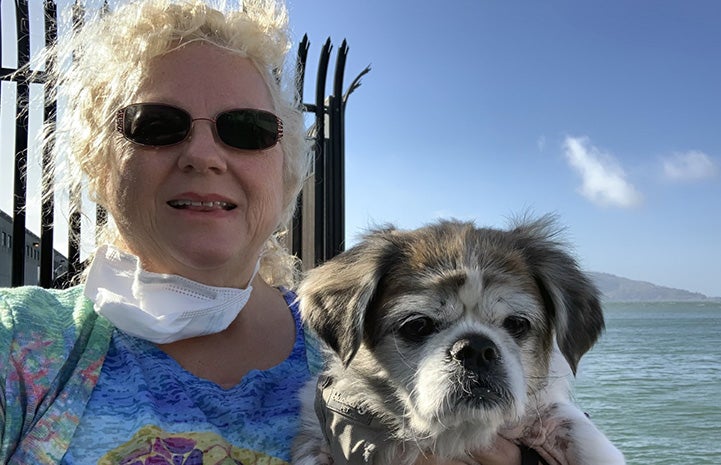 When a 79-year-old man in Green Valley, Arizona, was hospitalized with serious medical issues, his love for his dog, Andy, made an impression on his caregivers. Sadly, the man passed away, but the emergency room doctor, Cherie Thomas, wanted to honor his love for Andy by adopting the 12-year-old pooch, sight unseen, from Pima Animal Care Center. Little did Cherie know that Andy would be there for her during a difficult time in her life. "We saved each other," says Cherie. "He's truly an emotional support animal."
Good news, delivered to your house
This article originally appeared in Best Friends magazine. You can subscribe to the magazine by becoming a Best Friends member.
Read more
Blind cat sees a world of good in everyone and everything
Foster family takes a chance on a dog in need
Prison program betters the lives of inmates, dogs and veterans with PTSD
Photos by Lori Fusaro and courtesy of Best Friends staff, Heather Nicol, Sarah Bergstein, Maria Henry Gay and Cherie Thomas