Solving a big hairy cat problem in Kentucky
How Bowling Green, Kentucky came around for cats with a pilot program for trap-neuter-return
By Kelli Harmon
Bowling Green, Kentucky, has a cat problem, and the Bowling Green/Warren County Humane Society has been working hard for a long time to handle it. But not only are they responsible for taking in animals from the Bowling Green area, they serve surrounding counties as well. They take in thousands of animals already each year, so the last thing they need is a cat problem.
Last year, the Petco Foundation awarded the shelter $90,000 to continue its lifesaving work, which the shelter applied to a community cat program. Best Friends gave an additional $18,500 for spay/neuter surgeries. With
funding secured, free-roaming cats would be humanely trapped, neutered, vaccinated and returned (TNVR) to the same location. It's a standard program used across the country to curb the number of free-roaming cats in any given community. But there was a big hairy problem with putting those funds to work in Bowling Green. It wasn't the cats. It was red tape.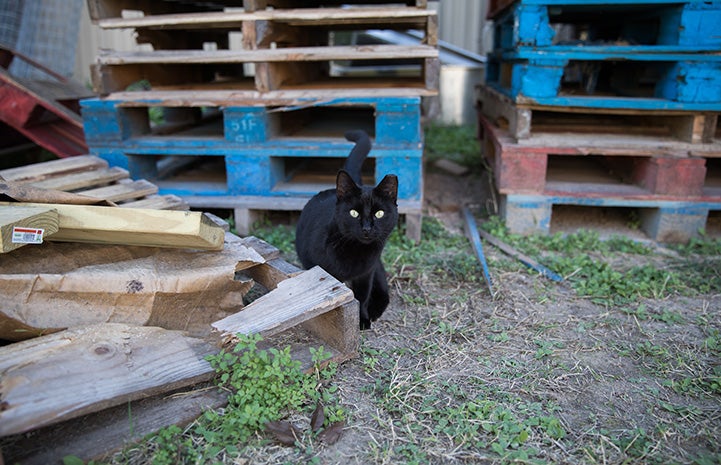 So, near the end of 2019 the Best Friends advocacy and regional teams, city leaders and the shelter came together to cut through that red tape to make life better for everyone involved — both two-legged and four-legged. The challenge was that the city has an animal ordinance requiring animals, including cats, to be confined to the premises of the owner, or on a leash. But cats aren't very good at obeying ordinances. First, they can't read, and second, we all know cats do what they want.
And many of the cats out and about in the city aren't owned by anyone. They were born outdoors and like to hang around places where people are kind enough to feed them. Too often, picking up those cats and taking them to the shelter resulted in the cats being killed. After all, adopters don't usually go for terrified cats who have never been indoors in their entire lives. Hence the need for a good trap-neuter-return program. Everything was in place, and that ordinance was the only thing standing in the way.
About Best Friends' advocacy work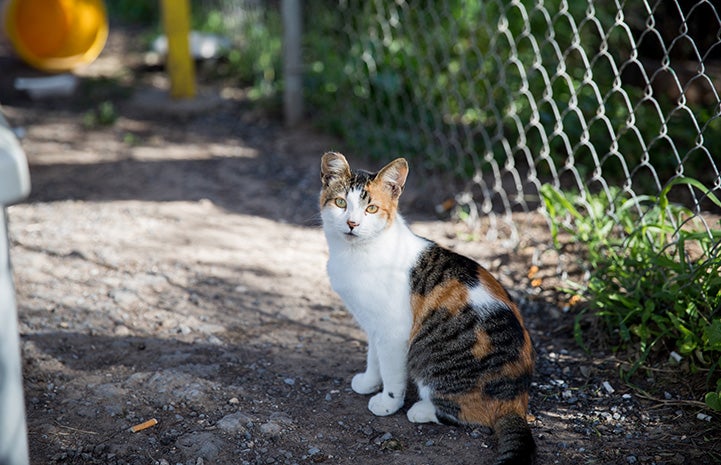 Best Friends staff spoke with the Bowling Green Neighborhood and Community Services department, which oversees animal control, as well as the city commission and the city manager. The goal was to share information about the effectiveness of TNVR programs and to answer questions from these key decision-makers. In the end, the City of Bowling Green authorized a pilot program for TNVR, suspending the leash law for cats for the duration of the program. [Editor's note: Some aspects of this program may have temporarily been placed on hold due to COVID-19]
"It was a win-win for cats and the community," says Best Friends legislative attorney Akisha Townsend Eaton, who was actively involved in the meetings leading up to the new pilot program and happens to live in Bowling Green. Akisha says, "City staff don't often get thanked for their role in situations like this, but they deserve it." The City of Bowling Green most certainly does, for cutting through its own red tape and making it possible to tackle a big hairy problem.
Ready to help solve your community's big hairy problems? Join the 2025 Action Team to help animals where you live.
This article originally appeared in Best Friends magazine. You can subscribe to the magazine by becoming a Best Friends member.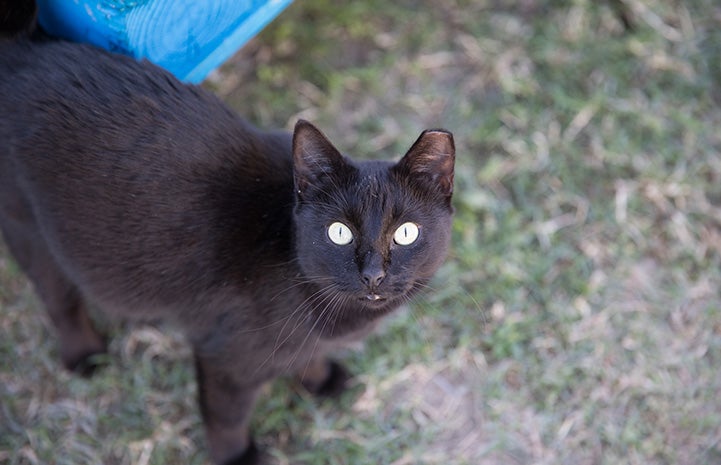 Photos by Sarah Ause Kichas