7 cute animal shenanigans at Best Friends Animal Sanctuary
From silly faces to strange hiding places, check out these delightful animal antics from dogs, cats, goats, birds and pigs at Best Friends.
By Sarah Thornton
Editor's note: We know the world is a scary place right now. If you're looking for information on pets and coronavirus, you can find that here. If you're looking for a break from serious news, we hope this brightens your day!
Hiding in the laundry basket, sticking their whole bodies in containers of food, climbing under the fitted sheet as the bed is being made: Animals have a knack for getting into weird places and strange situations. But even when they're being a little mischievous, it's endearing. Our beloved pets can always make us laugh. If you're lucky, sometimes you can even manage to snap a photo before they sit up and pretend like everything's normal. The shenanigans of the animals at Best Friends Animal Sanctuary certainly keep everyone here in good spirits. Here are some silly moments we caught on camera.
Augustus
Augustus is just getting into the spirit of mischief — sticking his tongue out with a playful head tilt. What could he be up to?
Trusty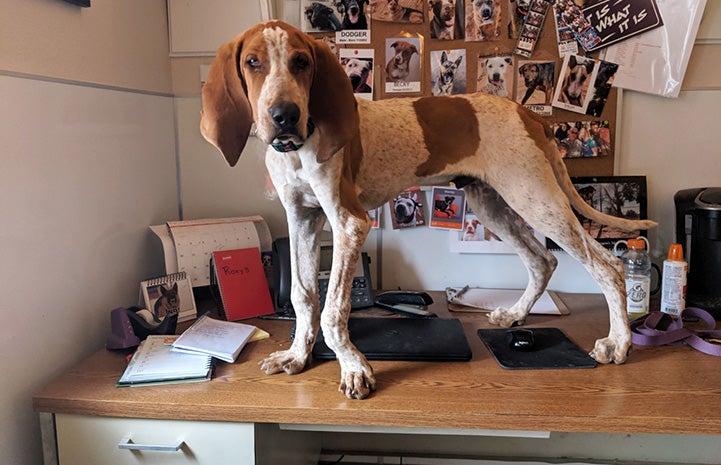 Everyone expects a cat up on the counter, but a dog? Maybe Trusty is just trying to help. Or maybe he's looking for the squeeze cheese. (It's right behind you, Trusty.)
Jinksies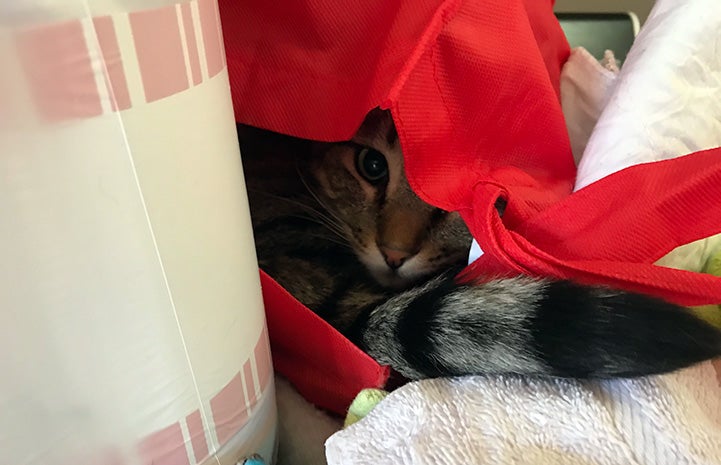 Jinksies is trying very hard to hide in this bag. He's probably hoping no one notices until they get home. Then they have to keep him, right?
Jinksies (again)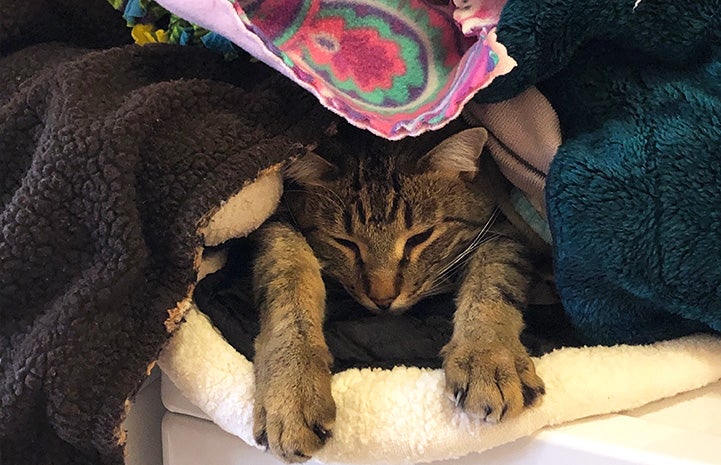 Again, Jinksies? Caregiver Christa Bruno says she was unloading the dryer when she found him snuggled in the warm linens. "I didn't know he was there and piled the laundry up more. He didn't even move."
Willow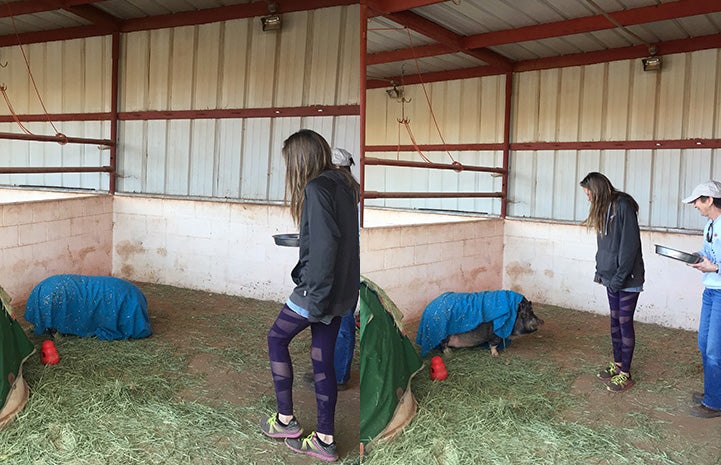 Can you spot the pig? When it was feeding time, caregivers came out and found Willow completely covered in a blanket, imitating the igloo next to her.
Fozzy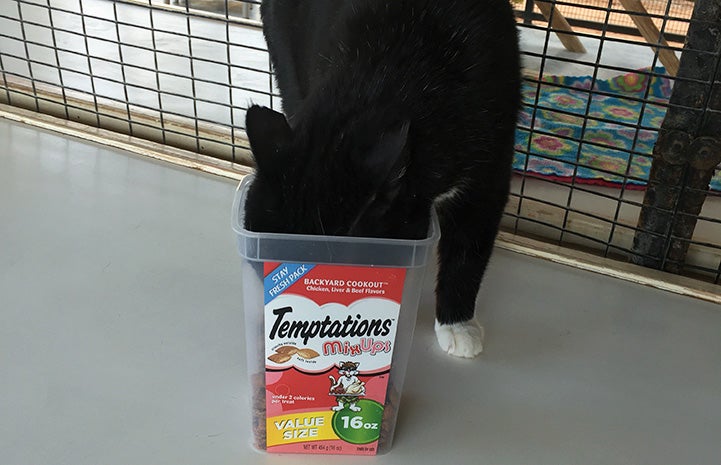 Fozzy is not afraid to go after what he wants. And what he wants is treats. This unsupervised container of Temptations was too much of a … temptation.
Clancy
Clancy found a fun new toy in Parrot Garden's kitchen ― a set of measuring spoons. Hopefully no one needs these anytime soon, because it looks like he wants to keep them.
Siren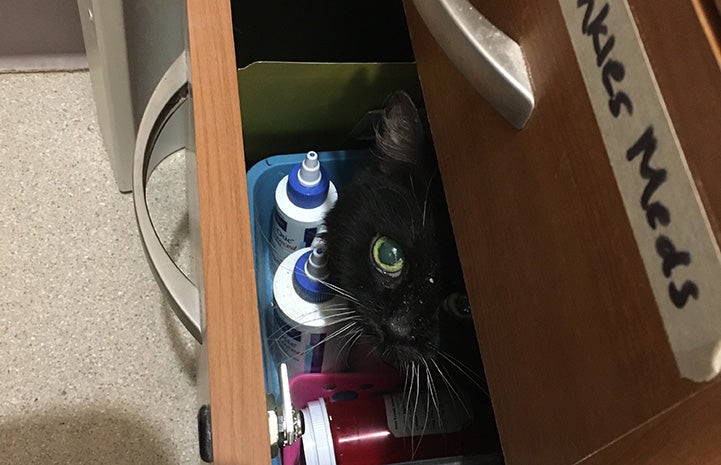 Surely a drawer full of medicine can't be comfortable. But Siren thinks it's a great hiding spot, and the look on people's faces when they open it and find her is just the best.
Send some love to an animal at Best Friends
Photos by Molly Wald, Linda Meadows, Tierney Sain, Joni Miller, Christa Bruno, Linda Meadows and Lauren Ross