9 pet adoptions to celebrate in NYC
Image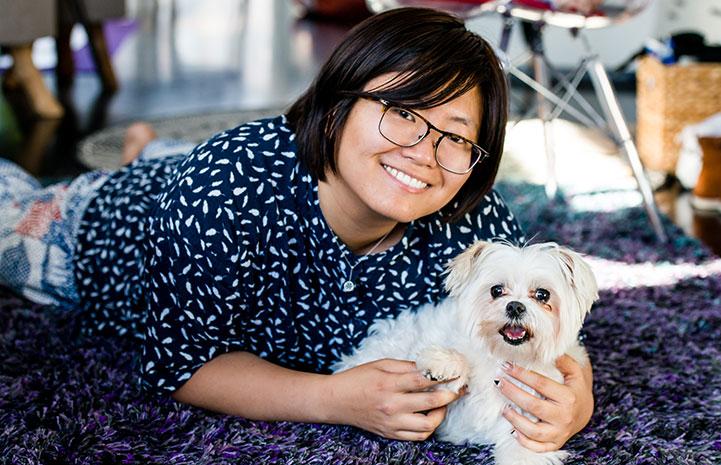 Our 9 favorite NYC pet adoptions: Maltese dog, abandoned cerebellar hypoplasia cat, Chihuahua with separation anxiety, and Hurricane Harvey dogs.
By Kelli Harmon
April 4 marks one year since the Best Friends Pet Adoption Center opened its doors in New York City. Since we'll be celebrating with a week's worth of special events at the center, we wanted to look back at some of our favorite stories about pets adopted during the year. Nearly all space at the center is used for pets pulled from Animal Care Centers of NYC (the New York City municipal shelter) or our other partners in the region.
The dogs and cats come in all shapes and sizes — each one a unique individual who just needed some help moving from homeless to home. Here are their stories.
More about the Best Friends Pet Adoption Center in NYC
9. Happy the Maltese
His new mom had her heart set on adopting a big dog, but that all changed when she met this 14-year-old, who smiles all the time. Read Happy's story.
8. Roo, the cat who lives life on two legs
Looking different than other cats just makes Roo's new family love him even more. In fact, he was only at the pet adoption center for about a week before Lisa, a volunteer, fell in love with him and brought him home. Read Roo's story.
7. Elsa, the dog who healed a broken heart
When Elsa's nearly completed adoption fell through, the door was open for Fabian to bring her home. It turned out that Elsa was just what Fabian needed after losing his beloved dog, and now the pair are happy together. Read Elsa's story.
6. Tzipi, the abandoned cat with cerebellar hypoplasia
This sweet, fluffy tortoiseshell cat was at a low point after being abandoned in the city. But now she has a great new home with Joanna, who wasn't scared away by her condition and loves seeing the small but mighty cat so happy. Read Tzipi's story.
​
5. Kikko, the Chihuahua with separation anxiety
Little Kikko had many admirers interested in adopting him, but his separation anxiety gave them pause. After finding the perfect home, Kikko goes everywhere with his new family and spends each workday in a salon as a much-loved mascot. Read Kikko's story.
4. Hail, the brave blind kitten
A neurological condition caused Hail to lose her sight, but that didn't hold her back one bit. When Johan and Olivia adopted her, they thought they'd have to be extra careful and slowly introduce her to rooms in their Brooklyn home. Read Hail's story.
3. Blue, the three-legged dog
Dan's heart went out to Blue when he saw the senior dog's photo online. Dan lost his leg to cancer when he was young, and because he couldn't adopt Blue (he lives across the country in California), he arranged to pay the adoption fee to help Blue get a great new home. Read Blue's story.
2. Tom the flower shop cat
When Tom was adopted from the center, he didn't go to live in a high rise like most city cats. Instead, he settled into the new role of mascot and rodent deterrent at a wholesale flower shop, where he loves strolling among the plants and napping on his coworkers' desks. Read Tom's story.
1. Hurricane Harvey survivors get new homes in NYC.
Fourteen dogs went to the center as part of Best Friends' hurricane relief efforts, and now they are all in new homes, enjoying life in the Big Apple. Read their story.
About Best Friends in New York
Photos by Stacey Axelrod