Abandoned box turtle adopted into home
Image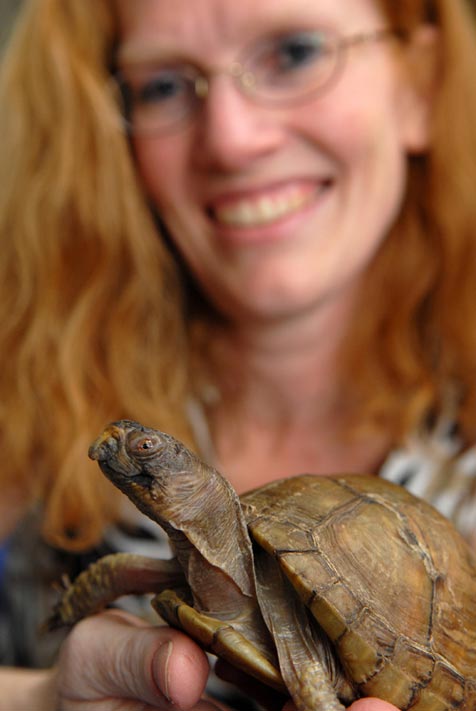 A box turtle who was abandoned and was in bad shape gets a new start in life after coming to the Sanctuary and then being adopted into a home.
By Ted Brewer
Last February, we reported on a box turtle who had been found laboriously scuttling across a hotel parking lot in Kanab, Utah, the closest town to Best Friends Animal Sanctuary. The turtle had obviously been abandoned or had escaped somehow. No one came to claim her.
Abandoned pet turtle in bad shape
Definitely a pet turtle, not fit for the wild, she was in pretty dire straits, dehydrated and vitamin-deficient, when she arrived at the sanctuary. But she recovered nicely. We're now happy to report that she's been adopted.
Turtle adoption
Connie Quick of Helena, Montana, drove 800 miles to pick her up at the sanctuary. Lani, as Connie has renamed the turtle, now joins her two other box turtles, Taya and Tara Lyn. Connie reports that Lani is doing well, and has become fast friends with her two box mates.
Photos by Molly Wald and Sarah Ause