Adopter looks beyond cat's FIV status and gives him a home
Affectionate and playful cat positive for the feline immunodeficiency virus (FIV) dispels the stigma and proves he is the perfect cat to adopt.
By Nicole Hamilton
Lenny's about as cool and laid-back as a cat can be. When he was at the Best Friends Lifesaving Center in Atlanta, he loved meeting fellow cats just as much as he loved meeting people. Equal parts affectionate and playful, Lenny isn't opposed to hanging out on a lap every now and then.
The guy has charisma in spades, so it stood to reason that he'd find a home quickly after arriving at Best Friends from a big shelter without the space necessary to let his personality shine. Even so, it took Lenny a little more time than most cats at the center to find a home, because while he's an awesome guy who's as loving as he is lovable, he also has feline immunodeficiency virus (FIV).
These three letters (FIV) are enough to give adopters pause — that is, until they learn that it isn't as scary as it may seem. Although the virus can cause a weakening of a cat's immune system, as long as cats are well cared for, they can live long and happy lives just like cats who don't have FIV.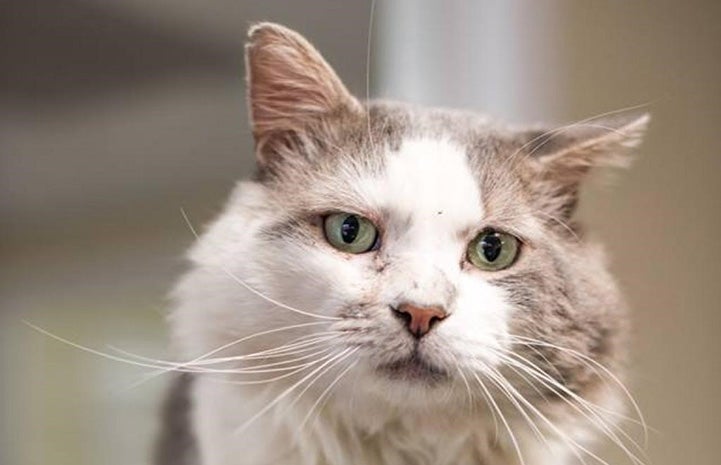 Cat lets kittens call the shots
At the center, Lenny was known as a lovable goofball who tried in earnest to hang out with every cat he met. At first he tried desperately to befriend two cats named Tom and Saffron by following them everywhere. But Tom and Saffron like to fly solo, and Lenny's attempts failed.
Then the team introduced him to an orange tabby kitten named Kiddo, and Lenny finally got a buddy. And although he towered over the little kitten, he let Kiddo call the shots. Lenny's that good of a guy.
Ultimately, it was Lenny's endearing personality and the fact that he's never met a cat he didn't like that made Nathan Casian-Lakos, a young graduate student, decide to adopt him. As for Lenny's FIV status, it didn't worry Nathan one bit. In fact, he already had an FIV cat at home named Morris.
An adoption in the nick of time
The team was winding down after a busy Black Friday adoption event and was about to close up when Nathan walked in. "He was so excited about adopting a cat that we all felt re-energized," says Harley, a center adoption specialist who spent a lot of time with Lenny.
Everyone had hoped Lenny would find a home during the big adoption event and when he didn't, they figured it just wasn't in the cards for him that day. Then Nathan asked about a couple of cats in the room where Lenny was.
Had Nathan arrived at the center just 15 minutes later, things might not have happened so perfectly. But as it turns out, getting adopted was in the cards for Lenny after all.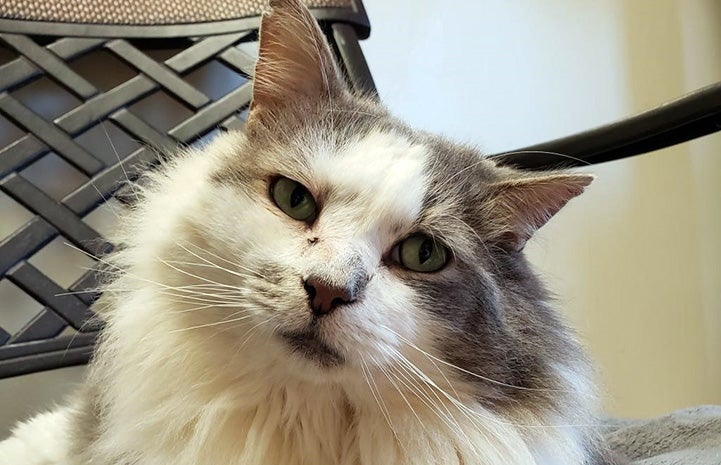 Cat compassion
Having taken care of Morris, Nathan already knew that FIV isn't as grim as it may seem. In fact, it only made him want to adopt Lenny more. He liked that Morris and Lenny share this in common. "I know that sometimes there's a stigma that cats with FIV face,"  says Nathan. "And I figured Lenny could use a loving home."
Today, Nathan reports that Lenny is still a lovable goofball. "He's doing great. He has a couple of spots in the apartment that he has claimed as his, and he loves to sleep next to my feet at night. He's very affectionate and relaxed."
Now Lenny has a friend to play with and Nathan appreciates that he keeps Morris occupied.
Nathan says he has no reason to be concerned about his cats having FIV, but notes that looking out for them has taught him something. "They make me really happy," he says. "I have learned more about being a compassionate person by being responsible for them."
Adopt a feline goofball near you
Best Friends in Atlanta works collaboratively with area shelters, animal welfare organizations and individuals to save the lives of pets in shelters in the region. The Best Friends Lifesaving Center is a hub for animals and a base for local programming and coalition-building to help the metro-Atlanta area in its final push to achieve no-kill, while strengthening the movement in the Southeast. Together, we will Save Them All.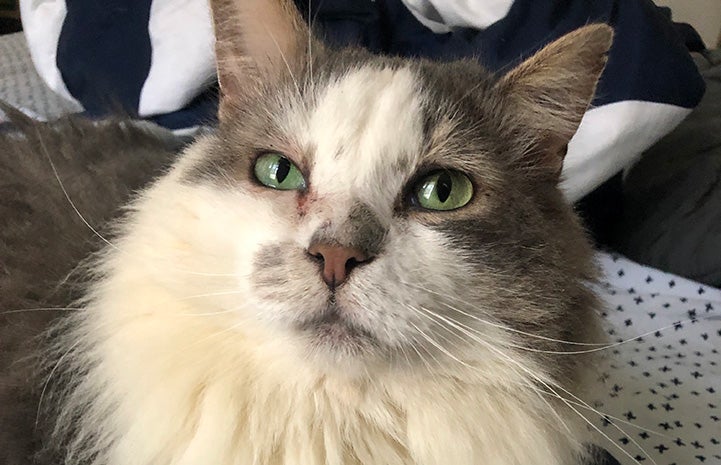 Photos by Christina Lynn