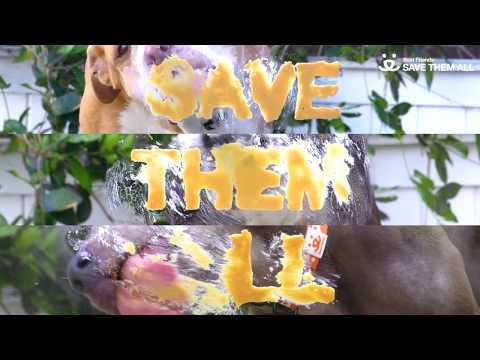 Best Friends in Atlanta
Come visit us!
Best Friends Pet Adoption Center
4874 South Atlanta Road
Atlanta, GA 30339
404-815-6680
Monday - Sunday:
Noon - 7 p.m.
Best Friends and APRA
APRA (Atlanta Pet Rescue and Adoption) has joined Best Friends Animal Society as Best Friends in Atlanta. The center will serve as a lifesaving hub for animals and also a base from which we can fill in gaps in local programming and build a coalition to help the metro-Atlanta area in its final push to no-kill. Best Friends already has centers in Los Angeles, New York and Utah. Now, with the joining of APRA, Best Friends can help strengthen the no-kill movement in the southeast as well. Together with quality animal welfare organizations throughout the country, we will bring no-kill to animals all across the nation. Together, we will Save Them All.
Thank you for giving us a warm welcome to Atlanta!
We are happy to answer your questions. Please feel free to contact us at contactatlanta@bestfriends.org.
---
Get involved in Atlanta
By adopting a dog or cat, you are helping to Save Them All, one four-legged friend at a time. Click here to see available pets from the Best Friends Atlanta Pet Adoption Center. Or, adopt from one of our local Best Friends Network partners. Click here for a list of shelters near you.
Give a gift: You can make a difference to the animals with every dollar you donate to Best Friends. Donate now. Or visit our Amazon Wish List.
Volunteer: We count on dedicated volunteers like you every day to help Save Them All.  Visit volunteers.bestfriends.org and follow these steps to create your volunteer profile, view a list of volunteer opportunities, and schedule an orientation date (if applicable):
Select "Start Volunteering" and be sure to check off the path for Atlanta.
Follow the steps to fully activate your volunteer account.
You will receive an automated email after profile completion with details about volunteer opportunities along with sign up instructions. 
Requirements for all Atlanta Programs:
Active volunteers are asked to commit to a minimum of six hours a month for at least six months
Volunteers must be at least 18 years old.
If you have any questions or need more information, please contact volunteerATL@bestfriends.org.
Get active on issues: We are actively working with local communities to spay and neuter community cats. By controlling the population of feral and stray free-roaming cats, we can help save cats' lives. Learn more about community cat programs in your area.
---
Upcoming Events
Come back soon
---
Monthly Events:
Unleashed by Petco, Marietta:  Every third Saturday of the month from 11 a.m. – 2 p.m.
Unleashed by Petco, Smyrna:  First Sunday of the month from 11 a.m. – 2 p.m.
PetSmart, Austell:  Second Saturday of the month from 12 noon – 4 p.m.
*Meet adoptable pets and learn about organization.  (We do not currently do off-site adoptions)
---
Who is Best Friends
Best Friends Animal Society is the only national animal welfare organization focused exclusively on ending the killing of dogs and cats in America's shelters. A leader in the no-kill movement, Best Friends runs the nation's largest no-kill sanctuary for companion animals, as well as lifesaving programs in partnership with rescue groups and shelters across the country. Since its founding in 1984, Best Friends has helped reduce the number of animals killed in American shelters from 17 million per year to about 1.5 million per year. By continuing to build effective initiatives that reduce the number of animals entering shelters and increase the number who find homes, Best Friends and its nationwide network of members and partners are working to Save Them All.
Best Friends is a registered 501(c)(3) nonprofit organization.
Together, we can Save Them All.
---
Local Network partner events
Check out upcoming events by Best Friends Network partners in Georgia.
Official Furkids trainer Alex Andes offers group and private classes, for more information, see the website.
Visit the Cage-Free Cat Shelter in Atlanta or Sadie's Place Dog Shelter in Alpharetta.
Weekly Yoga with the Mutts, every Tuesday, 7-8 p.m., details and RSVP
Basic Training Classes - 4 sessions beginning June 26, details and signup
Read to Dogs – Every Wednesday and Friday, 7-7:30 p.m. This reading program is designed to assist in the adoption of shy and fearful dogs with high anxiety or are overly stressed, as well as get children involved to learn about dog behavior and improve their reading skills simultaneously. These dogs are more likely to get adopted once they learn that approaching and interacting with people is better than hiding in the back or cowering in the kennel at adoption events. Click here for more information.
Bringing targeted spay/neuter services to low income, underserved communities in Cobb County. Services include rabies/distemper vaccines and microchipping which keeps unwanted litters from entering the county shelter and allows pets to be reunited with their families.
If you've never experienced the zen of sharing a yoga mat with a cat, here's your chance! Join a beginner-level yoga class at Good Mews in the main cat area. Details at Good Mews; register here. Your $20 class fee goes entirely to the kitties.
Reading to Cats - designed to help students gain more confidence in their reading skills and to provide enrichment for the cats and kittens. The interaction also teaches kids the importance of empathy, animal welfare, and community service. Click here for more details and to sign up.