Animal rescue transport saves lives
Image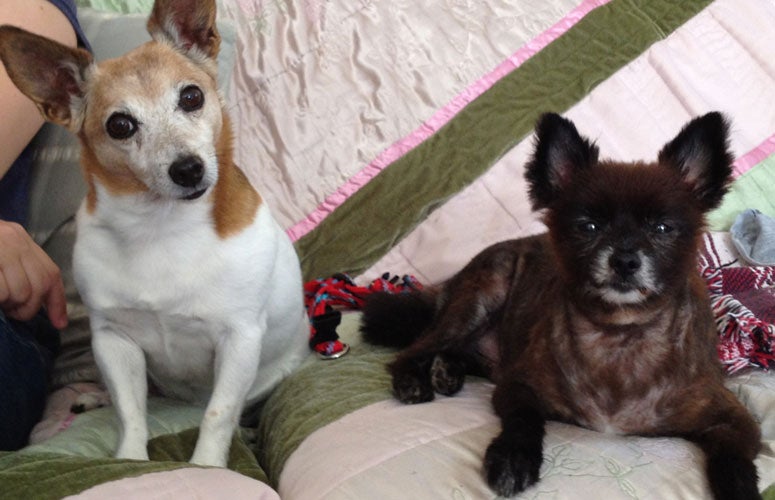 No More Homeless Pets Network partners use pet rescue transport to save animal lives.
By Denise LeBeau
"Anyway possible," replied Doreen. And the wheels for a multiple dog transport/rescue project began turning – with an expert at the helm.
Pet transport to save lives
Molli had been in animal rescue for years when she saw that transport was a major component to saving more lives. Frustrated that her local rescue organizations weren't embracing such strategic tactics, she started her own. CPR began eight years ago and has moved well over 10,000 animals out of harm's way and into loving homes, and with a return rate that is less than 1 percent, they're really cooking.


"We were very happy to help out these dogs. Best Friends' involvement made it possible, and allowed the animals to be released fast," says Molli. "I'll never understand that mentality (hoarding), and there are no words to describe it. My pure love and joy for those dogs to go on to wonderful lives as cherished members of a family is why we do what we do."

CPR was a critical piece of the puzzle. They not only physically transported the dogs; they worked out the back-end logistics of getting the animals pulled, vaccinated and their health certificates to travel from Dr. Brenda Looney, their hardworking and compassionate vet.

All of the dogs are now safe thanks to the compassionate work of our No More Homeless Pets Network partners. As Molli effuses, "Collaboration with very different organizations coming together and working like clockwork has meant that 59 dogs are out of a hellish nightmare and now about to be loved family members — what they were born to be."

How you can help
With your help, our No More Homeless Network partners can save even more animals. Here are the groups that helped out with these dogs from Tennessee:
Adopt-A-Dog
Animal Rescue Fund of the Hamptons
Castle of Dreams
Companion Pet Rescue and Transport
GROWL
Humane Society of Caroline County
Husky House
Kent Animal Shelter
Mt. Pleasant Animal Shelter
Ramapo-Bergen Animal Refuge, Inc.
Ulster County SPCA