Armchair travel to Best Friends Animal Sanctuary
Image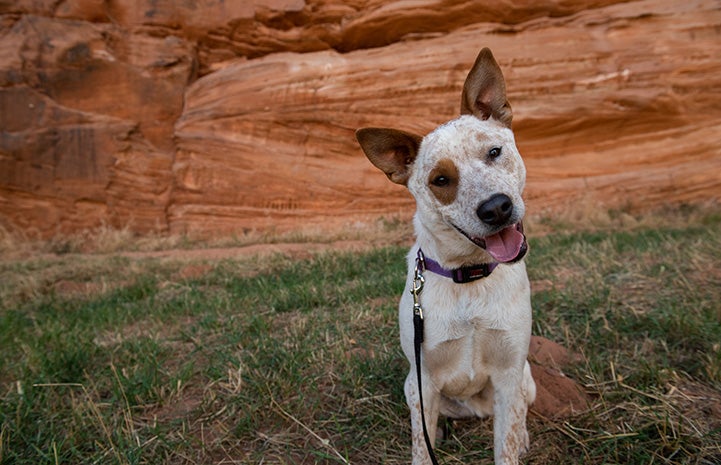 Visit the animals at Best Friends from the comfort and safety of your own home.
By Anna Jacoby
Tourism has found a way to adjust to the "new normal" of social distancing due to the COVID-19 pandemic. You can virtually explore ancient Egyptian tombs, hike the Grand Canyon or even check out the Great Barrier Reef with Sir David Attenborough himself — all from the couch. Sightseeing is great and all, but what if I told you that you could level up your VR experience with some pet therapy?
The Best Friends YouTube playlist is filled with 360-degree virtual experiences where you not only can visit our picturesque Utah sanctuary, but also get a much-needed endorphin assist. How? You can immerse yourself in a virtual snuggle with cats or virtually sit in a yard full of puppies. We all need a dose of cuteness overload to get through this. When you need a break from discouraging headlines, do yourself a favor and have a virtual date night with these adorable fur friends from Best Friends Animal Sanctuary.
Drive around Best Friends Animal Sanctuary
Hitch a ride with co-founder Francis Battista as you drive along the cliffs and observe the stunning sanctuary landscape. Visit horses, goats, animals with special needs, and more in this transformative virtual reality experience.
Puppy play group
Dive right in the middle of puppy playtime with these four-legged goofballs.
Virtual cat snuggles
These cuddle bugs want to show you their stuff up close and "pawsonal."
Welcome to Dogtown
Tour more than 50 acres of Dogtown with its very good boys and girls. Check out the neighborhoods, hike the trails and see what kinds of play and enrichment are in store for a virtual day-in-the-life of a dog at Best Friends Animal Sanctuary.
Keep the fun coming! Subscribe to the Best Friends YouTube channel
Photo by Molly Wald