Awkward moments with pets
Smile-worthy moments with pets on National Awkward Moments Day
By Best Friends staff
What better way to celebrate National Awkward Moments Day than with our pets? We've all been there ― that awkward moment when we take a photo and, surprise, something else happens. Here, Best Friends staff members share their favorite moments from their camera rolls.
Awkward kiss
Say "Cheese!" Minnie. Oops, we mean say "Kisses!"
Awkward stretches (or awkward positions)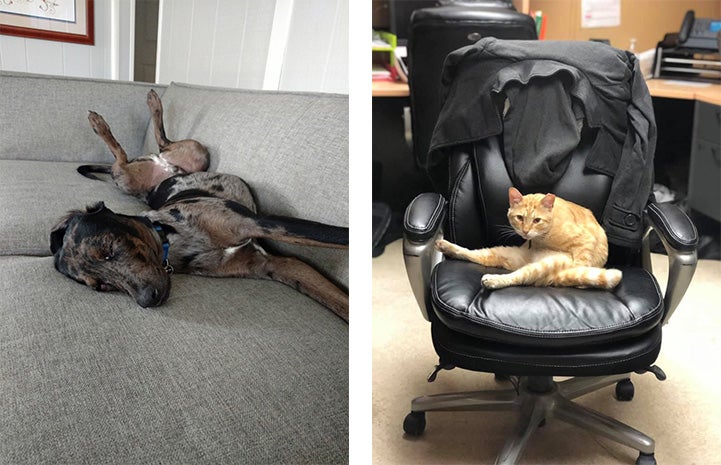 Working hard or hardly working? Bauer and Taz know when to take time out for ... yoga?
Awkward family photo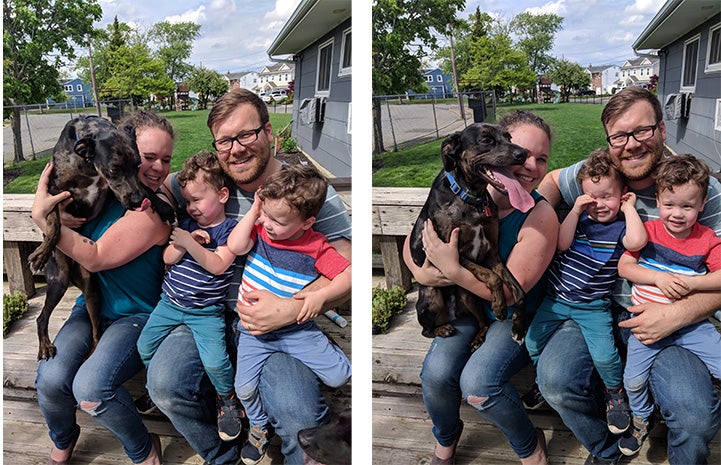 How it started vs. how it ended with Bauer the adopted dog. Family photos are hard, but a loving home is the best.
Awkward smile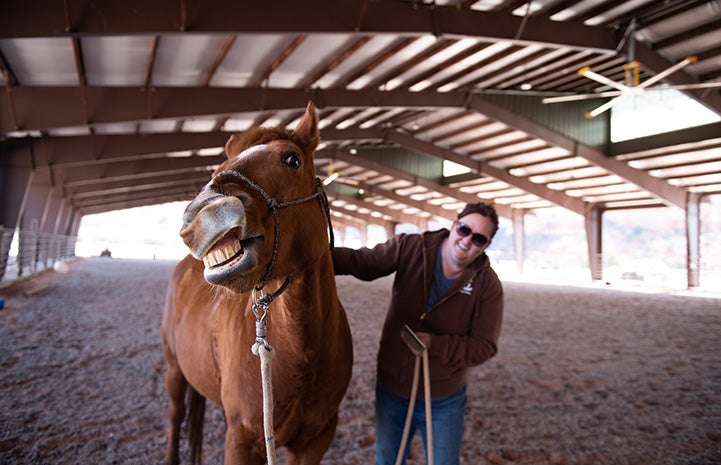 Who doesn't love getting scratches in that perfect spot? We're smiling, too, because Bergie was recently adopted.
Awkward conversation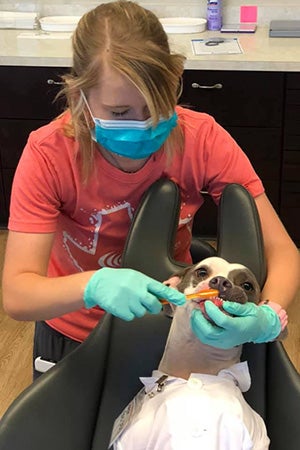 That moment when the dentist asks if you brush every day. Bae, recently adopted from Abilene Animal Services, is a shelter ambassador to help promote animal adoption in his Texas community.
Awkward moment
Our list wouldn't be complete without an adoptable pet. Val is a charming cat at the Sanctuary, who is ready for Tongue Out Tuesday. He's also available for adoption (hint, hint).
See more from Best Friends, where the animals rule.
There's always something fun happening with our furry, finned and feathered friends. Keep up with the animals and never miss a video.
Subscribe to the Best Friends YouTube channel
Read more
Snow day photos with dogs and horses at Best Friends
High-energy cat shows his soft, klutzy side and gets adopted
Horses get a leg up on training in new covered arena
Photos by Jennifer Hayes, Lori Cribbet, Mallory Kerley, Jakie Hernandez and Molly Wald