Book reviews: Cozy up with these mystery stories featuring animals
Reviews of 'The Twelve Days of Snowball', 'The Twelve Jays of Christmas', 'Getaway with Murder', and 'Murder at a Scottish Social'
By Sally Rosenthal
Had just a bit too much holiday hustle and bustle? Need to find a comfy corner and curl up with a mug of hot chocolate and a "cozy" mystery guaranteed to take you away to small towns where murder lurks or celebrations go awry? Pick up one of these animal-related mysteries as a treat for yourself or a gift for all the animal lovers on your holiday shopping list.
The Twelve Days of Snowball by Kristen McKanagh. Kensington, 2021, softcover, 272 pages, $16.95.
She's back! Just in time for the holiday season, one of my favorite felines has reappeared to bring her fans up to date on the happenings at Weber Haus. When last seen in Snowball's Christmas, the stray kitten who had come in from the cold and taken up residence at the Victorian bed and breakfast, was learning all she could about understanding human nature and the ins and outs of becoming a feline innkeeper.
Apparently, all her hard work was worth the effort since Snowball, now a full-grown cat, is up to her always alert ears in Weber Haus' construction project and playing matchmaker for the head of the project and the inn's new manager. Add Christmas frenzy to the mix, and Snowball finds her capable paws full in this second entry of McKanagh's ongoing holiday series.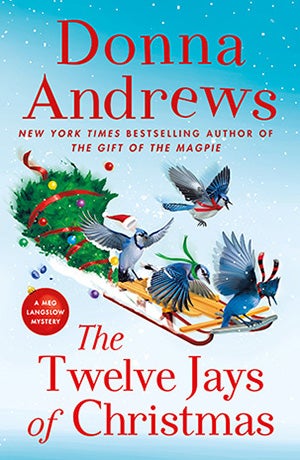 The Twelve Jays of Christmas by Donna Andrews. Minotaur Books, 2021, hardcover, 320 pages, $26.99.
As fans of Donna Andrews' long-running Meg Langslow series know, Christmas just wouldn't be Christmas without a new holiday-themed entry filled with the author's trademark humor and deft plotting. As fans also know, Christmas in the Langslow household is never peaceful. This year Meg and Michael open their home to the usual crowd of off-beat friends and relatives.
As if family wedding plans and interfering mothers-in-law were not enough to ramp up the festivities, a noted and notorious wildlife illustrator has commandeered the library in order to paint portraits of 12 jays for Meg's grandfather's newest book. However, the holiday cheer is dampened down to a trickle when the painter is found dead in the library and the jays take flight. How Andrews untangles all the plot threads and brings another Christmas with the Langslows to a satisfying close will please her readers.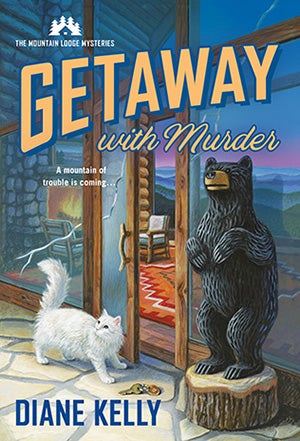 Getaway with Murder by Diane Kelly. St. Martin's Paperbacks, 2021, mass market paperback, 304 pages, $7.99.
If Misty Murphy thought turning 50 and ending her marriage were life-changing, they were nothing in comparison to what awaits her when she buys a rundown lodge in the Blue Ridge Mountains. With her fluffball white cat who goes by the nickname of Yeti, Misty, through diligence and luck, transforms the derelict building into a mountain lodge that, upon opening day, is fully booked for a week-long yoga retreat.
As readers of Kelly's other mysteries know all too well, things rarely go according to plan. When the yoga instructor is murdered, Misty and Yeti must solve the crime or risk becoming bankrupt. The first book in Kelly's Mountain Lodge series, Getaway with Murder is another "cozy" winner for the author.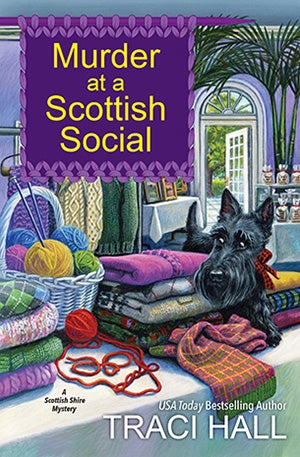 Murder at a Scottish Social by Traci Hall. Kensington, 2022, softcover, 272 pages, $16.95
If you are swearing off cookies after a holiday binge, consider what happens to the most disliked resident of Nairn, a Scottish seaside village where sweater shop owner and knitting fanatic Paislee Shaw has recently relocated with a few family members and her Scottish terrier, Wallace.
It's murder by just one nut-laced shortbread cookie that triggers a nut allergy. That's enough to keep any dieting readers on the straight and narrow. Paislee, however is caught up in the town's deadly bickering at a baking competition and before long she finds herself involved in more than what was supposed to be a friendly cookie contest. How she solves the murder makes for a delectable yarn.