Calvin the pit bull is a real-life party animal and these photos prove it
Pit bull dog, with a goofy and funny personality, is a real life party animal, and these photos prove it.
By Molly Wald
Wherever Calvin is, whatever Calvin is doing, you know he's going to bring the party. His trademark googly eyes, infectious smile and goofy personality have endeared him to everyone who knows him.
Though he's originally from Los Angeles (party-central), Calvin has adjusted well to the slower pace of life at Best Friends Animal Sanctuary in Kanab, Utah.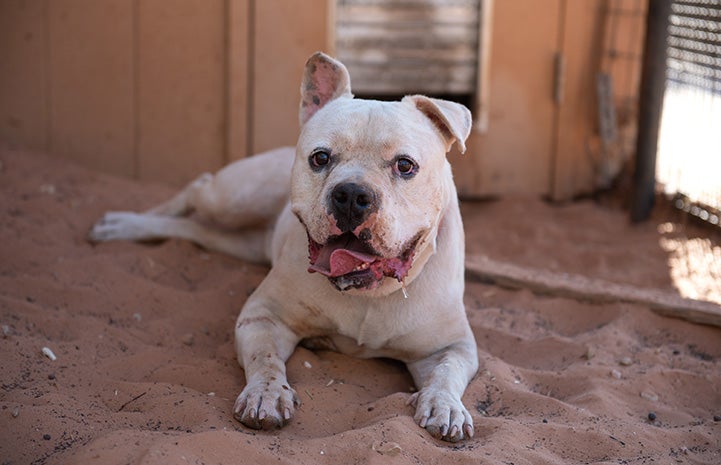 Some days, he can even be found relaxing!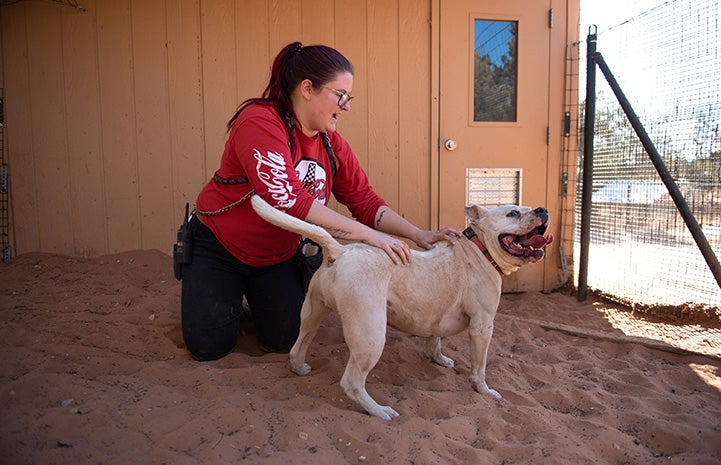 Here in Dogtown, Calvin is like many of the other pups: He loves his people.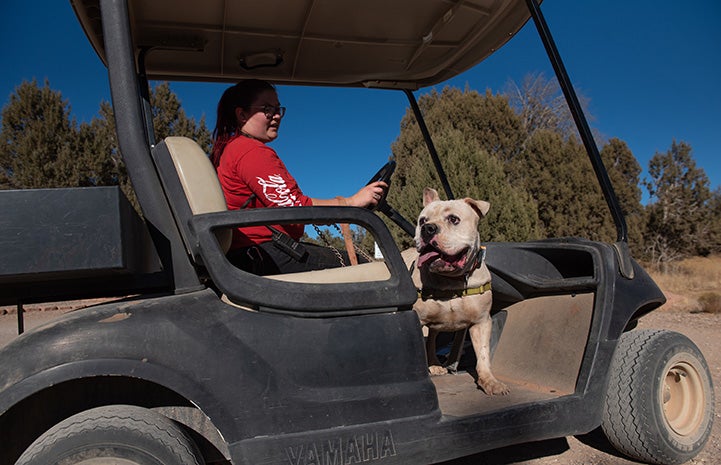 He also loves going for rides in the golf cart.
But the thing that makes him stand out the most is his joie de vivre. That's part of why we walk him on a chain leash. He just gets so EXCITED about life that he grabs his leash in his mouth sometimes, and a metal leash discourages that.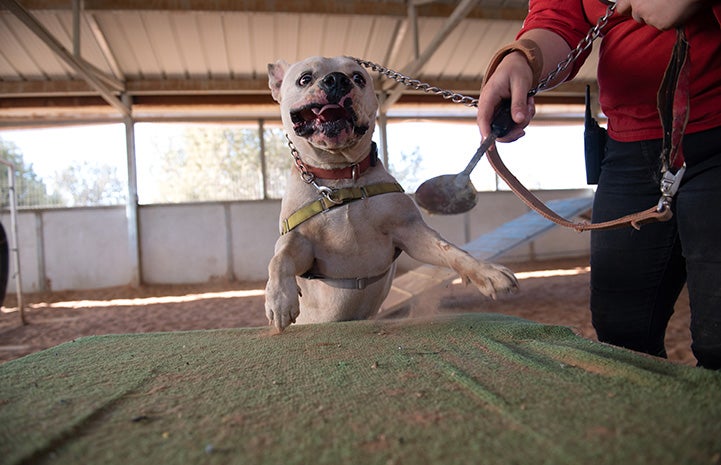 Calvin can take the most mundane activity and turn it into the biggest party of the year. "OH, BOY! WHAT IS HAPPENING?!" (Calvin speaks in ALL CAPS, of course, with plenty of exclamation points.)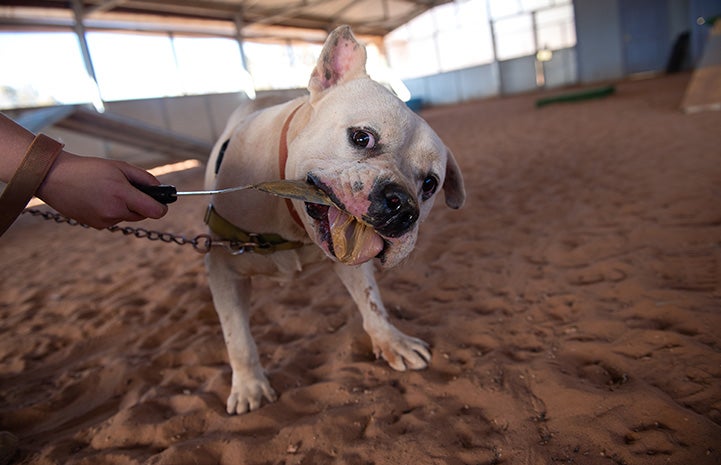 "IS THIS PEANUT BUTTER? THAT'S MY MOST FAVORITE!!"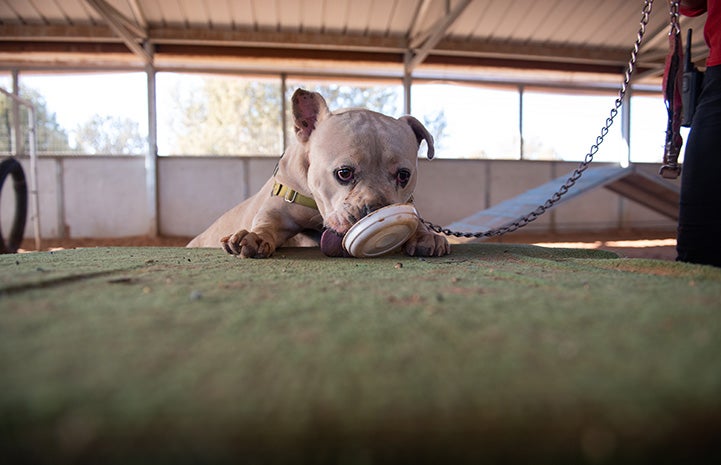 (Imagine loud sucking and licking noises.)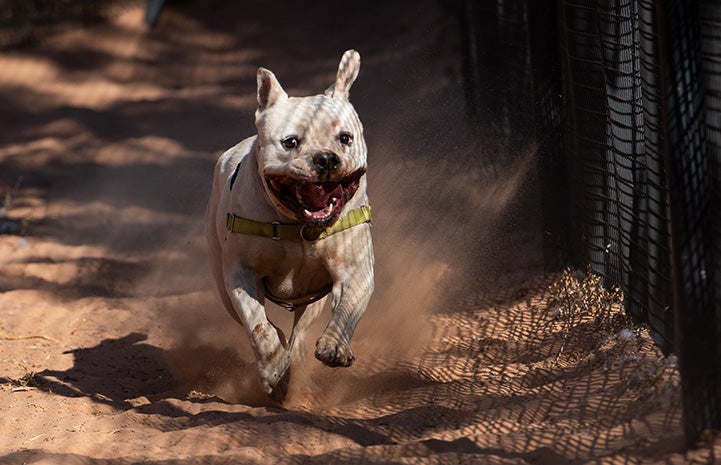 "HOORAY! I AM RUNNING NOW!! I LOVE TO RUN!"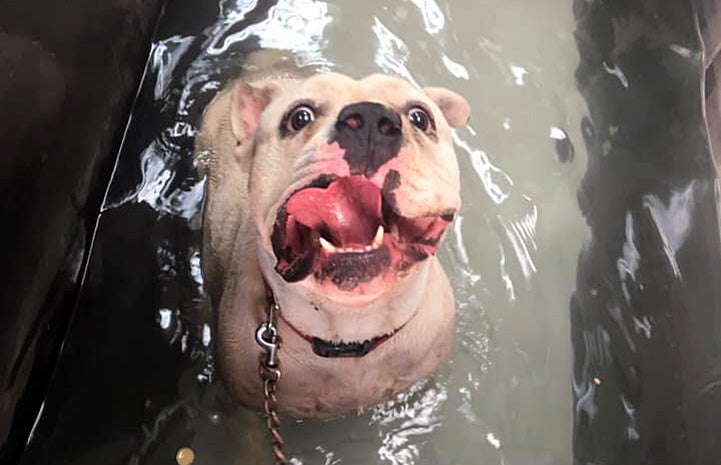 "HOORAY! I AM IN HYDROTHERAPY NOW!! I LOVE BATHS!"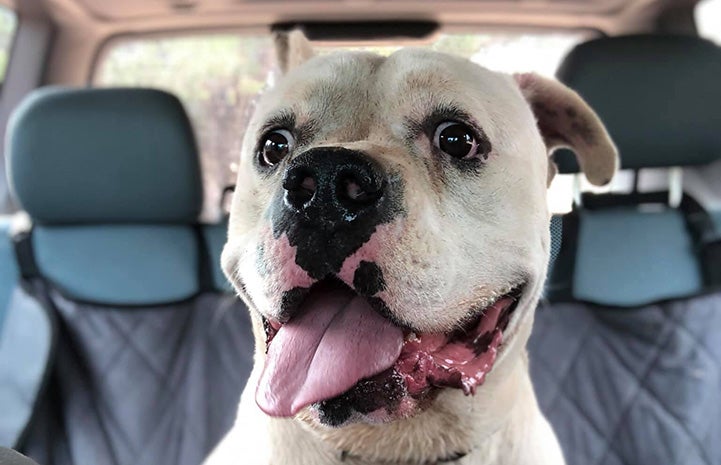 "HOORAY! I AM IN CAR NOW! I LOVE …" Yes, we get it, Calvin. You love everything.
But there is nothing — absolutely nothing — that Calvin loves more than his ball.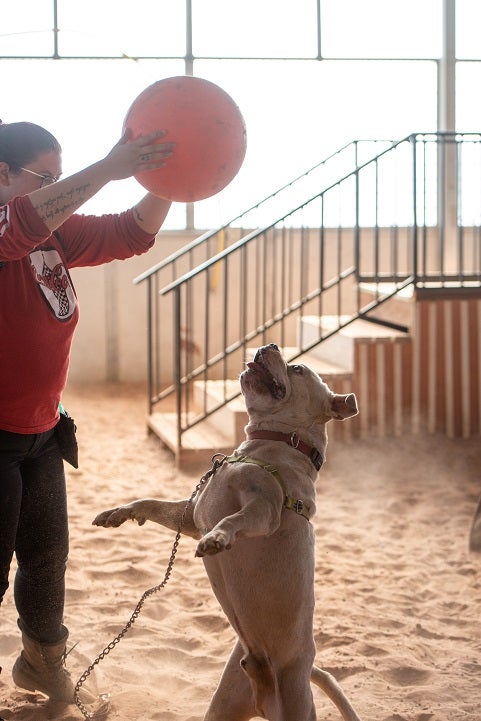 MEGAN! GIVE ME BALL! I AM GOOD BOY! PLEASE!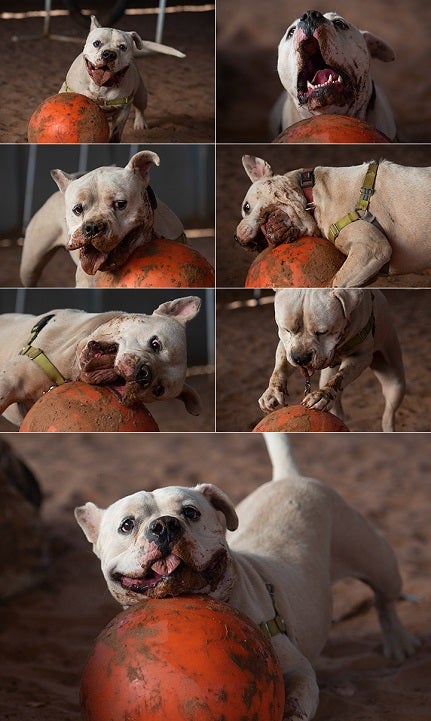 See more about Calvin the party animal
Photos by Molly Wald, Alaina Muinzer and Megan Murphy