Dog goes from diamond in the rough to lighting up an adopter's life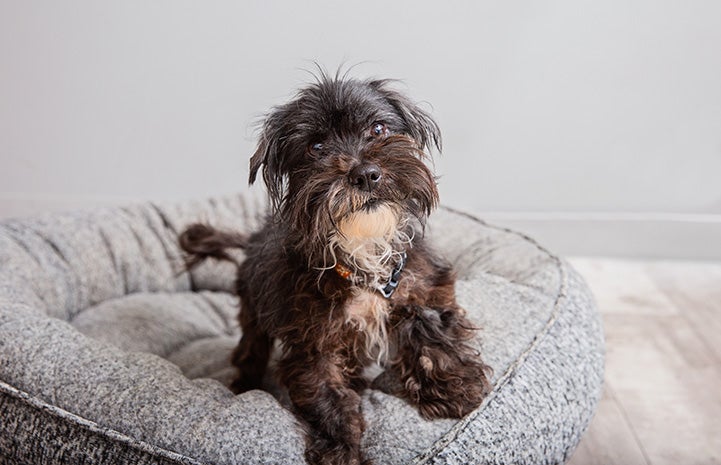 Emerald was found living on the streets of Los Angeles with incredibly matted hair, but after getting cleaned up she found a home where she can shine.
By Laura Reindel
Anyone who's spent time in an animal shelter knows that they're full of dogs and cats who are diamonds in the rough. But some of them require a closer look in order to see their full potential. Luckily, that's exactly what happened for Emerald.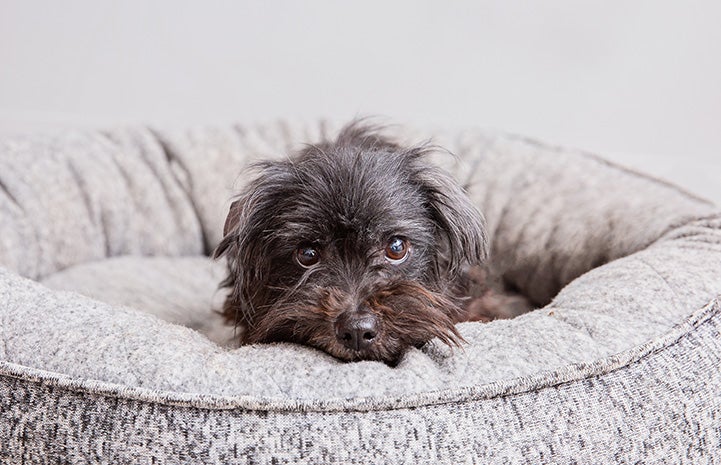 Getting all polished up
Emerald was found as a stray in Los Angeles, and although she was friendly, her hair was incredibly matted and she had severe dental disease. On the surface, perhaps, she didn't appear to be a diamond, but underneath was a loving dog who simply needed some care and a fresh start in a new home.
She went from Los Angeles Animal Services to Best Friends in Los Angeles, where she got a good grooming and badly needed dental care. When she was feeling good and looking fine, Emerald was ready to be adopted.
A volunteer's brilliant idea
Enter David Glazer, who in his six years of volunteering with Best Friends, has helped with everything from transporting pets to marketing, as well as fostering many dogs.
[Volunteer learns powerful lessons in love from animals.]
When David met Emerald, he noticed her sweet personality and immediately thought of his neighbor, Sandi, who often babysits and walks his dogs. Sandi wanted to adopt a second dog, and since Emerald looks a lot like her dog, Ollie, he figured they should meet. Sure enough, Sandi was smitten with Emerald and she adopted the sweet black dog the same day they met.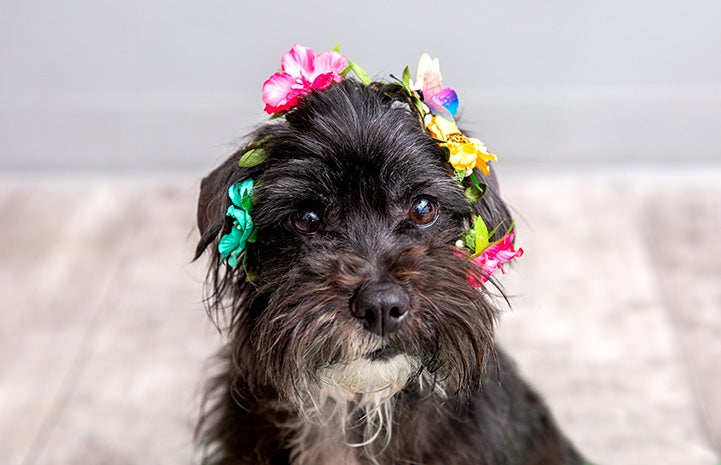 Dog shines in her new home
Emerald, now known as Emmy, settled right in with Sandi and Ollie. "She fits into my lifestyle so well," says Sandi. "She loves to go for multiple walks every day and is so friendly and happy to meet all of the other neighborhood dogs and their families."
Sandi also shared that Emmy loves exploring as well as the frequent car rides to see Sandi's kids and friends. She also likes to sample all of the fruits and veggies that Sandi's willing to give her when they spend time together in the kitchen.
Having an experienced volunteer like David in the right place at the right time helped Sandi find her hidden gem. "Emmy is perfect," says Sandi. "I'm so glad we were able to find her a happy, loving home. She enriches my life."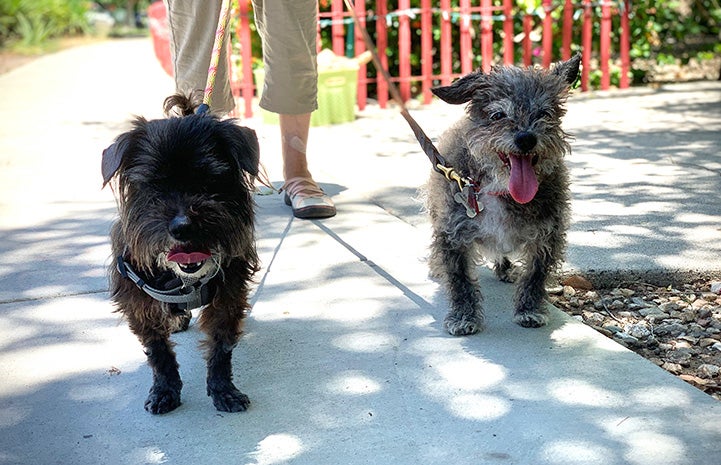 Read more
[Dog goes from jumpy and mouthy to sweet and cuddly]
[Once overlooked and out of time, senior pit bull is now happy at home]
[Three tough tabbies survive a wildfire]
Adopt a dog, save a life
Want to find a diamond in the rough? They're closer than you may think. In fact, there are many at your local shelter ready to shine in a home.
Photos by Lori Fusaro and David Glazer