Foster sees beyond dog's heartworm status and adopts her
A week after fostering a dog named Giddy, Alix Walburn knew adopting her was inevitable.
By Nicole Hamilton
About a week after Alix Walburn began fostering Giddy, she was sure of two things: The chances of the dog being adopted quickly were high, and Alix was falling in love with her. There was only thing she could do ― adopt Giddy herself. The fact that Giddy had heartworm disease didn't give her pause ― not for one second.
"She has the sweetest face and the most loving eyes. She just wants your attention," says Alix about Giddy, who was brought to Best Friends from a shelter in New Orleans, Louisiana. Giddy's first stop was at Best Friends Animal Sanctuary. Then she came to Best Friends in Salt Lake City and on to Alix's home where the plan was for her to stay only for the length of her heartworm treatment. But all that quickly changed when Giddy settled in almost as soon as she arrived, as if she'd been living with Alix for years.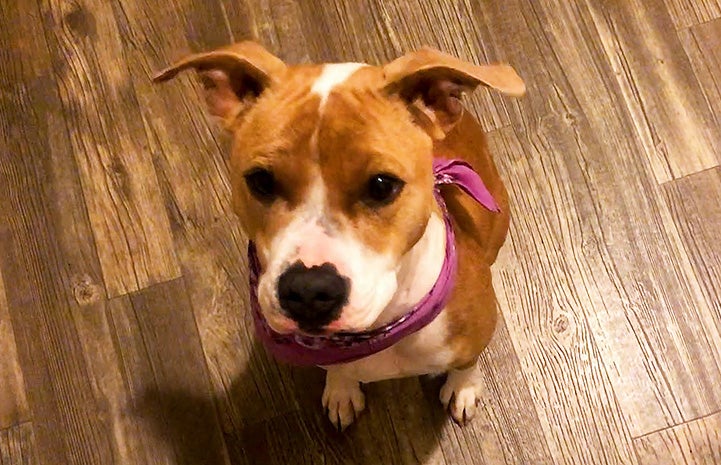 Recently, Giddy had her first of three injections of heartworm medicine. In the meantime, cuddle time on the couch with Alix is essentially mandatory. That's because heartworm treatment involves lots of rest and quiet time. Not to worry though, Giddy will have plenty of time to run and play once her treatment is complete.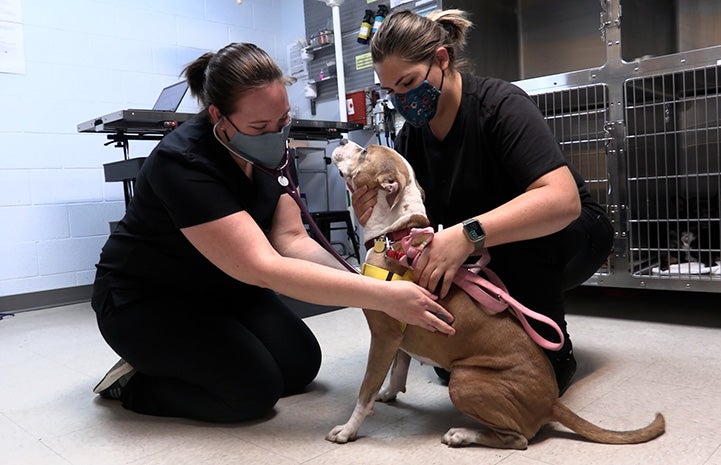 When it comes to adopting a dog with heartworm, Alix has some advice: "I definitely wouldn't let heartworm deter you from adopting a dog. It's a dangerous disease but it's also totally treatable. Once treatment is over, they get to go on and be their healthy, happy selves."
Of course, judging from the video, we'd say Giddy already looks pretty happy!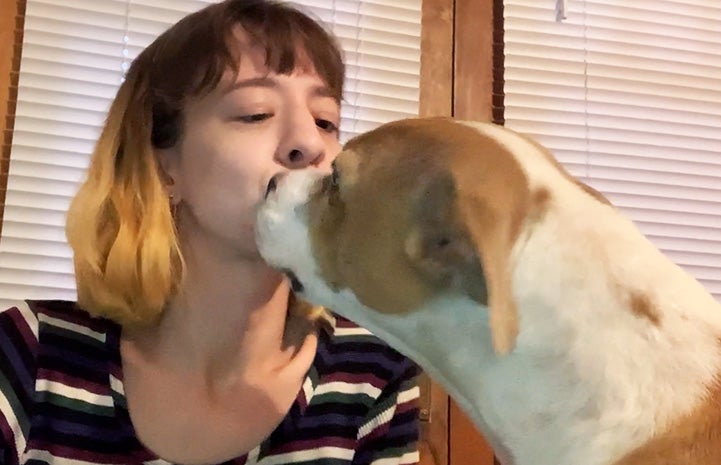 Help a dog with heartworm
All you need to foster a dog with heartworm disease is the desire to help save a life and maybe a little extra space on the couch.
Read more
Book review: Three summer reads for dog lovers
Shy cat loses his home in a fire but keeps his newfound confidence
Photos courtesy of Erin Fell