Furniture frolic
In its Facebook promotion for Best Friends, Thomasville Furniture is asking people to post photos of their pets on the "best seat in the house." April 20, 2010
By Best Friends Animal Society
Since every dog and cat would seem to have a favored couch, sofa, armchair, bed or even a table on which to lie or sit, our pets and our furniture are often linked in our minds. Cognizant of that pet-furniture connection, Thomasville Furniture is currently running a promotion on Facebook called "Best Seat in the House," asking users to post photographs of their pets posed on their animals' favored piece of furniture. At the end of the promotion, Thomasville will make a donation of $1,500 to Best Friends.
The Thomasville, N.C.-based furniture manufacturer, which has been in business for more than 100 years, sells its products through more than 150 independently-owned Thomasville Home Furnishing Stores and through 400 retail stores throughout the country.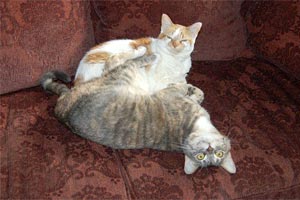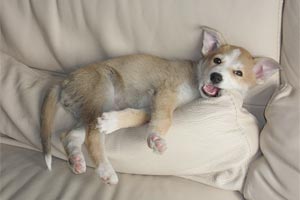 Mark Smiley, the company's director of national brand communications, says that Best Friends was an easy choice to make when Thomasville was deciding on a charity to support for its first ever Facebook promotion, since the company counts many animal lovers among its staff.
"When we were brainstorming, we asked ourselves how we can take our love of pets and doing something good with it," he says.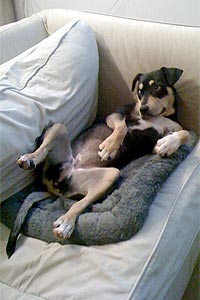 Laura Black of Black House Creative, an advertising agency that handles Thomasville's social media, says that in doing research on animal organizations she found a lot of similarities between Best Friends' and Thomasville's audiences. She also learned that the donation would be money well spent.
"Best Friends was the best fit for Thomasville," she says. "We knew that its money would be going to an organization that would do something good with it."
The response to the promotion has been outstanding since the promotion began running on April 16. So far, more than 260 photos have been posted, some of them hilarious for how utterly ensconced some of the pets appear.
To see the photos or to add one of your own, click here. Everyone is encouraged to post!
The promotion ends on April 30.
Written by Best Friends staff
Photos courtesy of Thomasville, from their Facebook page