Homeless pit bull turns things around for grieving family
After the death of their beloved blue pit bull terrier, a grieving family is helped by another homeless pittie named Roxy they adopted.
By Kelli Harmon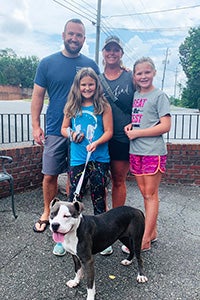 The Estle family had a big dog-sized hole in their hearts when they walked into the Best Friends Lifesaving Center in Atlanta. Their beloved blue pit bull terrier had recently passed away and it was hard on all of them, but it was especially tough for the girls, Ansley and Abbie.
Meanwhile, in one of those moments when the stars simply align, the perfect new pit bull terrier pup for them had ended up at a nearby shelter, and from there she went to the Best Friends center — the very one the Estles were about to walk into. While she couldn't have known that her life was about to get so much better, Roxy nonetheless began wagging her tail at warp speed as soon as she saw the Estles — as if she'd been waiting for them all along (and really, she had). "It was definitely love at first sight," says mom Katie.
As the Estles played with Roxy, their missing smiles returned and their spirits began to lift. They adopted her that day, and now Roxy is enjoying the sweet life. She's treated to an endless supply of hugs, kisses and cuddles, and even enjoys a bubble bath now and then. "Roxy is a literal lap dog who always wants to be near you," says Katie. "She's helped fill a void, and she's a wonderful addition to our family." Sometimes the best way to recover from the blues is to save someone else's life.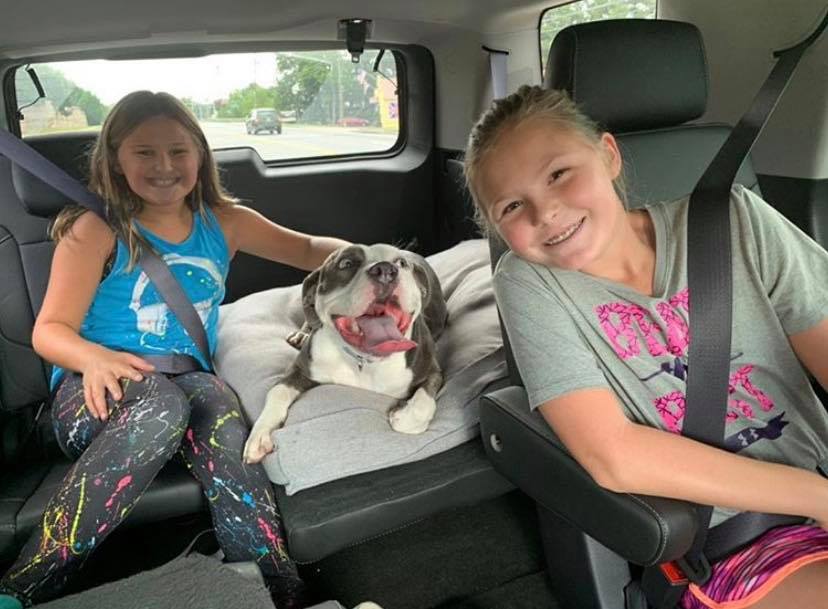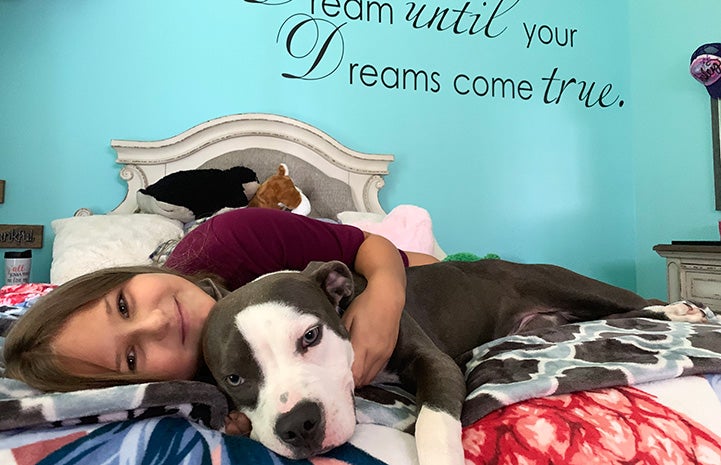 Best Friends in Atlanta works collaboratively with area shelters, animal welfare organizations and individuals to save the lives of pets in shelters in the region. The Best Friends Lifesaving Center is a hub for animals and a base for local programming and coalition-building to help the metro-Atlanta area in its final push to achieve no-kill, while strengthening the movement in the Southeast. Together, we will Save Them All.
Photos courtesy of Katie Estle